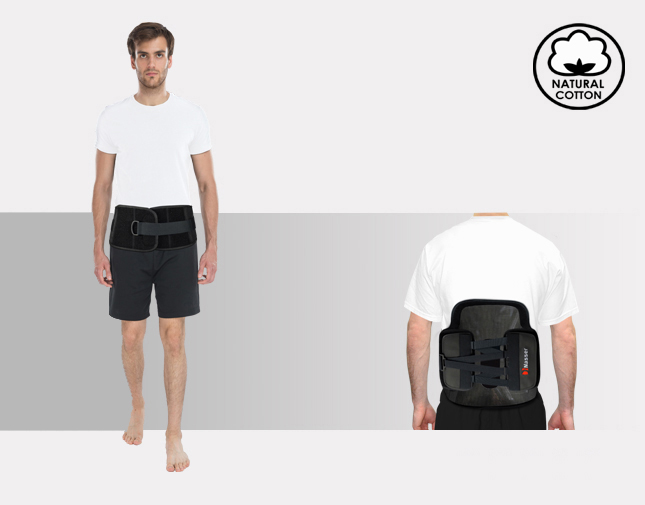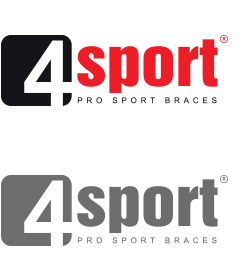 LSO

TLSO

Class 1 medical device

Durable

Efficiency

Innovative

Recommended by specialists

Skin-friendly
NASSER
LACED SPINE BRACE WITH PELOTTES
Product description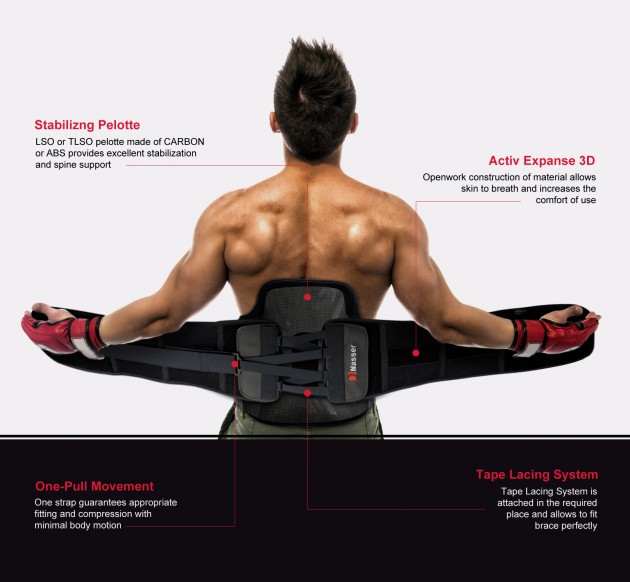 Laced spine brace is made of unique spatial material called ActiveExpanse™.
ActiveExpanse™ is an innovative, active 3D lamination with high air permeability. This spacer material is light made of 2 parts: external polyamide durable 3D layer and skin-friendly cotton layer with Oeko-Tex Standard 100 certificate. ActivExpanse™ is not elastic what improves stabilization. External 3D spacer layer is hypoallergenic and provides high air permeability and minimal water and moisture absorption. Our medical devices made of this fabric are very comfortable.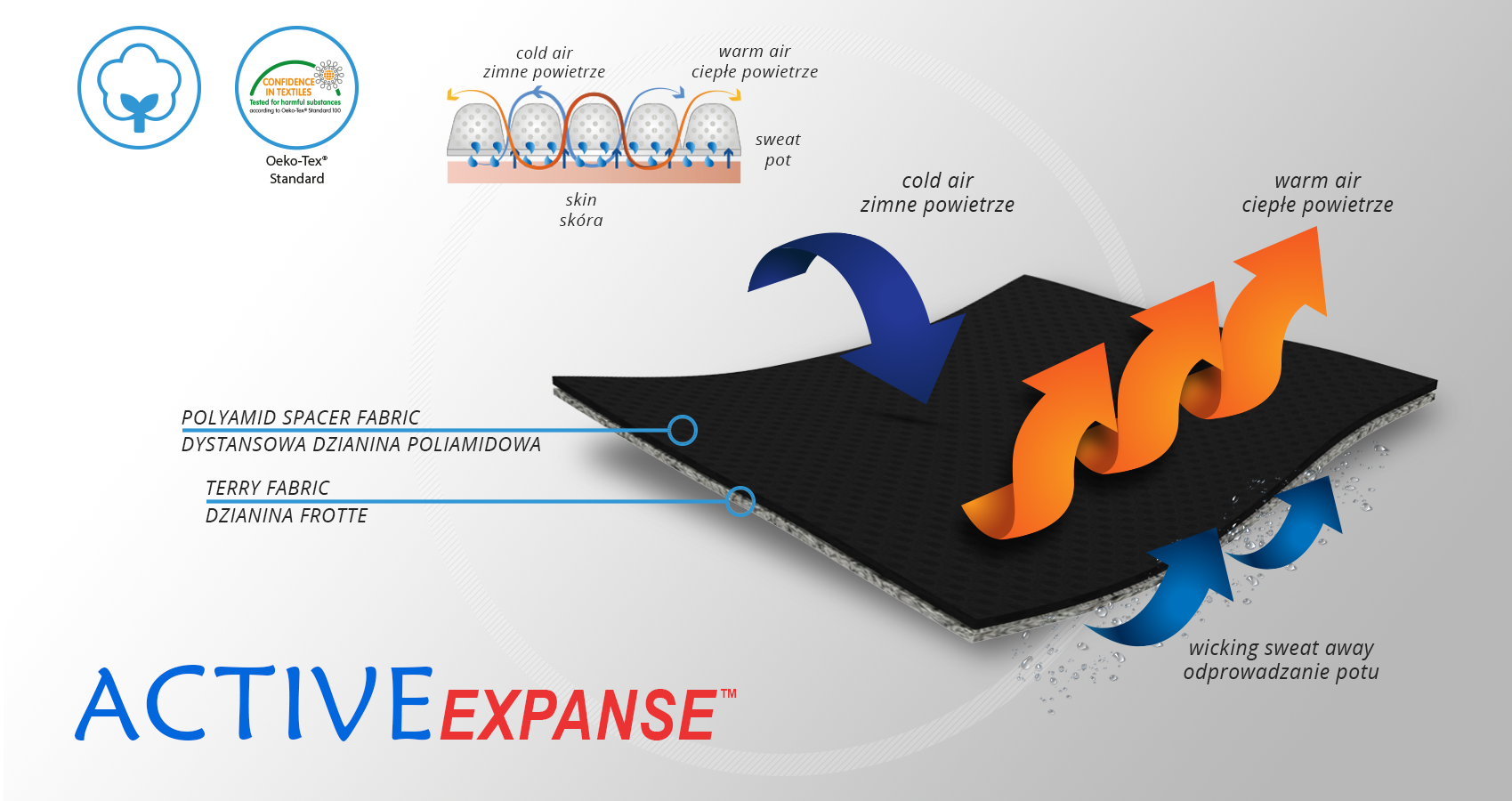 AR-WSP-03 brace is very comfortable because of its transparent construction. The brace consists of two independent anatomic-shaped elements. This construction allows to fit brace precisely and special free space between two elements ventilates the thoracolumbar spine. On the back there are special handles to mount rigid lumbar or thoracolumbar pelotte but on the front there is special pocket for rigid abdominal pelotte installing. The device can be used with or without abdominal pelotte what depends of physician's recommendations.
The rear part of the brace holds compression system called TapeLacing. This system is added and fastened with Velcro straps in any place according to the preferences. It can be fastened diagonally what is helpful for patients with broad hips or pot belly.
The wide circumferential non-elastic strap is the additional stabilizing element which provides adjustable compression in the lumbosacral spine.
In the front side is it possible to use rigid polymer pelotte what improves the stabilization of the pubic bone.
Is it possible to use rigid lumbar (LSO) or thoracolumbar (TLSO) pelotte according as what condition occurs.
Available types of pelottes:
Profiled lumbar pelotte LSO made of carbon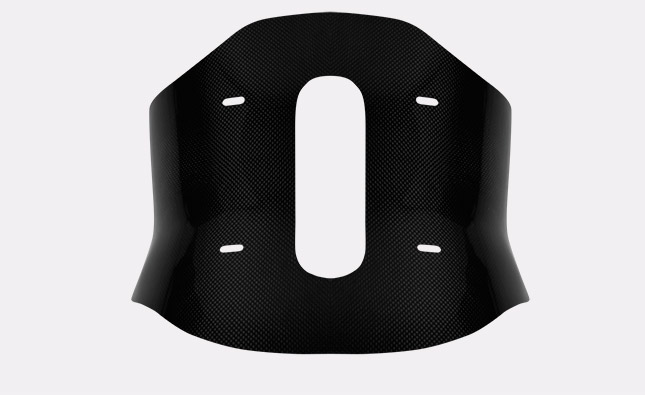 Profiled thoracolumbar pelotte TLSO made of carbon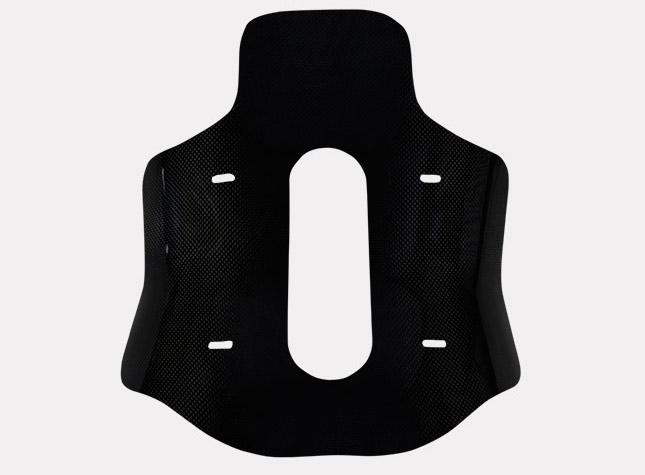 Lumbar pelotte LSO with lumbar lordosis adjustment made of ABS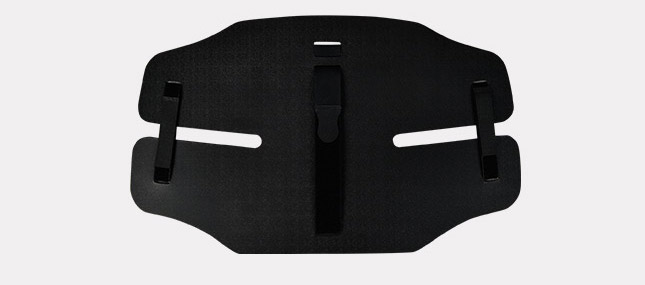 Thoracolumbar pelotte TLSO with lumbar lordosis and thoracic kyphosis adjustment made of ABS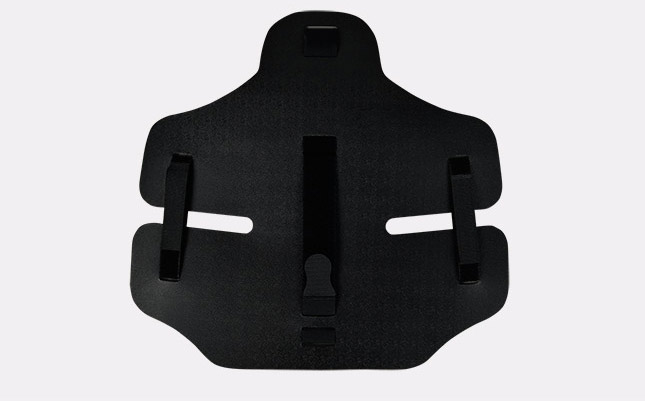 All of the pelottes are equipped with soft lining made of ActiveDistance II.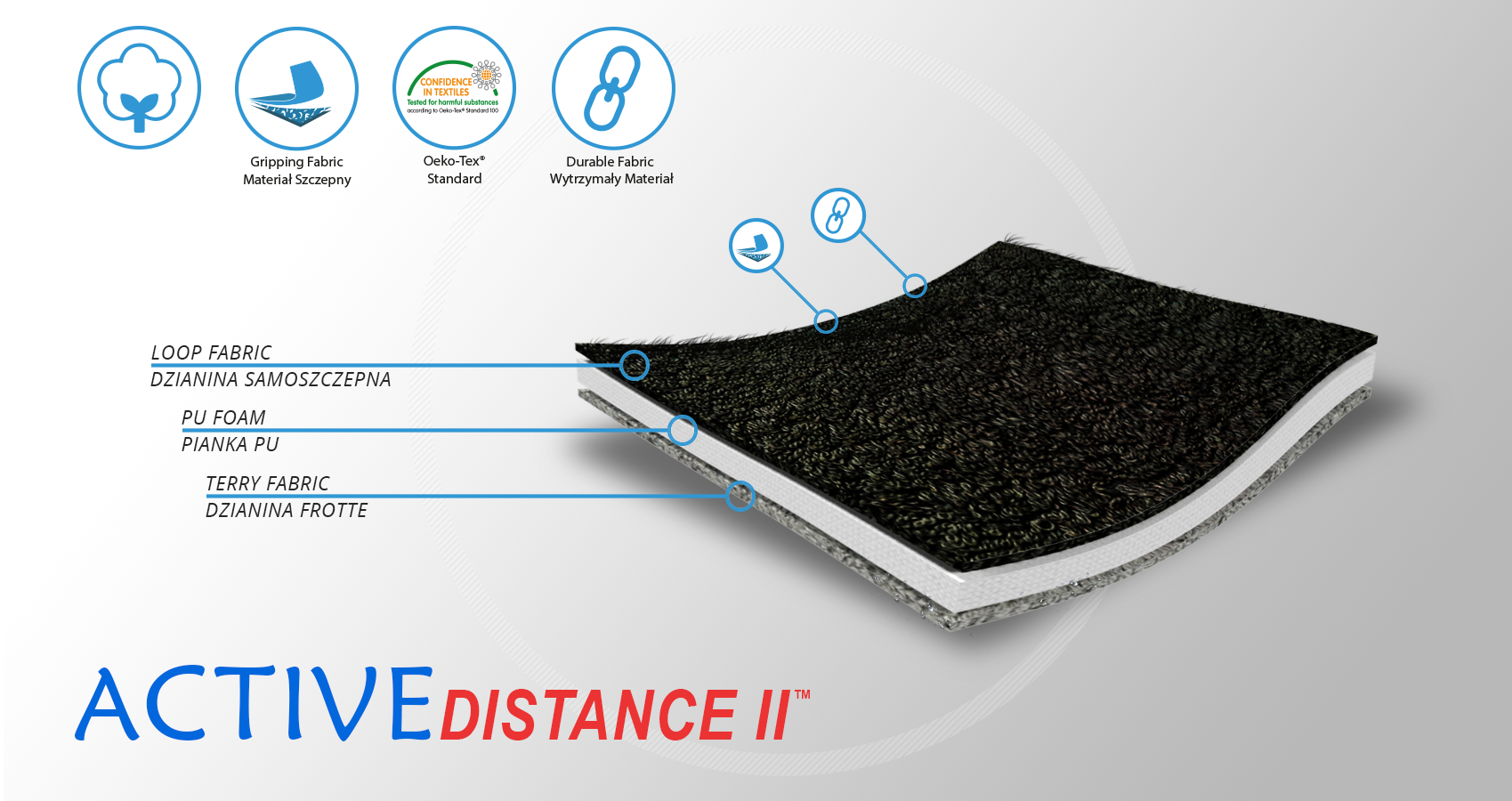 ActiveDistance II™ is an active 3-layered fabric made of non-elastic polyamide self-gripping layer, comfort foam and cotton terry. The last one layer is responsible for maintaining your skin dry. This material is skin-friendly and has the Oeko-Tex Standard 100 certificate. Self-gripping function of ActiveDistance II™ allows to fit the braces precisely.
Purpose of use
Severe L-S and Th painful syndrome
Multi-level discopathy
Osteoporosis
Spine instability
Lumbar spondylolisthesis
Spinal Compression Fracture
Sciatica
Thoraco and sacrolumbar degeneration
After surgeries (orthopaedics, neurosurgery)
After cast immobilization
Some postural defects
Available sizes
Size
Waist circumference
How to measure
M
75-85 cm
(29,5″-33,5″)
L
85-97 cm
(33,5″-38,2″)
XL
97-110 cm
(38,2″-43,3″)
XXL
110-125 cm
(43,3″-49,2″)
XXXL
125-145 cm
(49,2″-57,1″)
| | |
| --- | --- |
| Catalog code | AR-WSP-03/ABS/TLSO |
| Trade name | SUPPORT, TORSO |
| Model | Back brace AM-DOL |
| | |
| --- | --- |
| Catalog code | AR-WSP-03/ABS/LSO |
| Trade name | SUPPORT, TORSO |
| Model | Back brace AM-WSP-12 |
| | |
| --- | --- |
| Catalog code | AR-WSP-03/CARBON/TLSO |
| Trade name | SUPPORT, TORSO |
| Model | Back brace AM-GJ-03 |
| | |
| --- | --- |
| Catalog code | AR-WSP-03/CARBON/LSO |
| Trade name | SUPPORT, TORSO |
| Model | Back brace AM-WSP-11 |
Technologia
TECHNOLOGICAL SYSTEMS
TLS - TapeLacing Compression System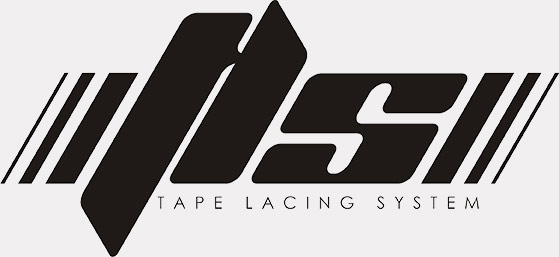 TapeLacing Compression System was created to adjust the best joint support and stabilization. The system allows to adjust different levels of compression according to patient's needs. This adjustment is smooth what provides comfort of use the brace. The TLS System is a combination of metal grommets, nylon tapes and Velcros. The additional equipment is the special element that is easy to attach what allows to modify device's shape or circumference. You can achieve required compression with a single pull strap. One easy pull securely forms the brace to the patient's torso and provides intra-abdominal compression, reducing the load on intervertebral discs. TLS System is the compression solution so you can use it only after putting the brace on the body. ATTENTION: Our TapeLacing Compression System is very effective with big interaction strength so it's necessary to use it with caution.
Downloads