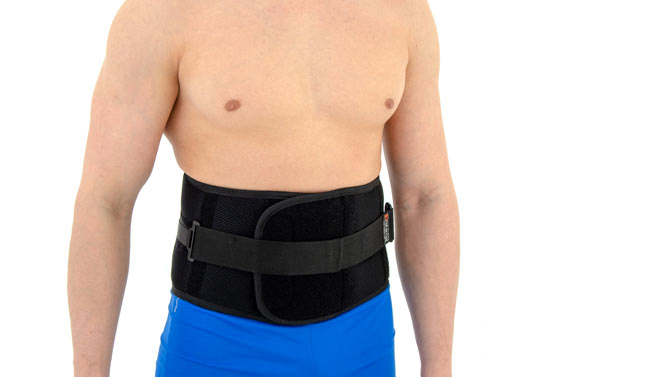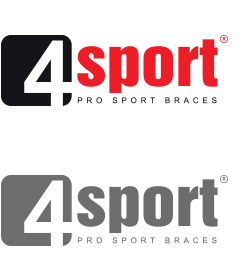 STEFDA
LACED LUMBOSACRAL BRACE
Product description
AS-LK-02-9.jpg
Lumbosacral brace STEFDA helps to relieve the lumbar pain and prevents against muscles cramps. It is made of unique spatial material called ActiveExpanse™.
ActiveExpanse™ is an innovative, active 3D lamination with high air permeability. This spacer material is light made of 2 parts: external polyamide durable 3D layer and skin-friendly cotton layer with Oeko-Tex Standard 100 certificate. ActivExpanse™ is not elastic what improves stabilization. External 3D spacer layer is hypoallergenic and provides high air permeability and minimal water and moisture absorption. Our medical devices made of this fabric are very comfortable.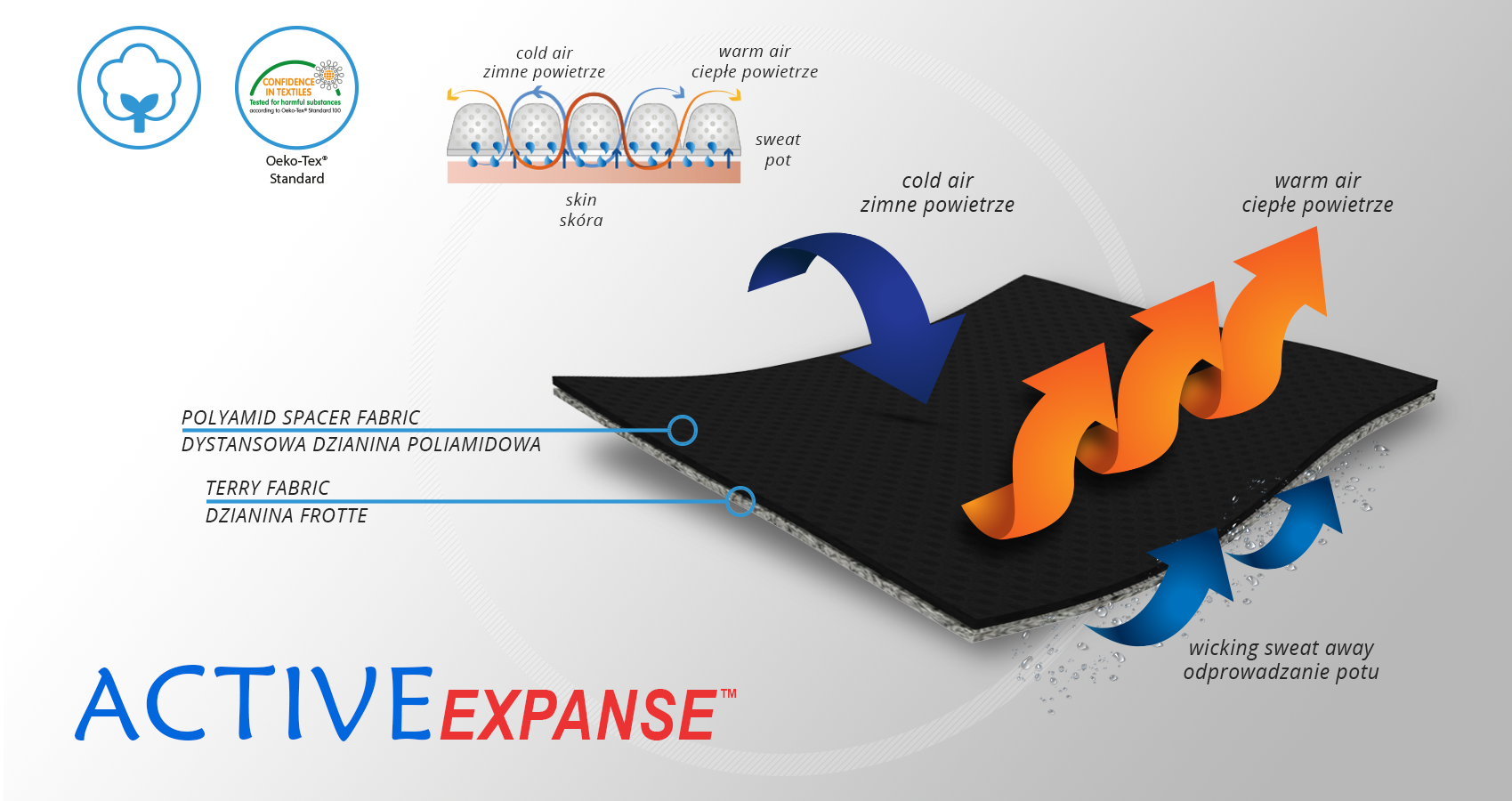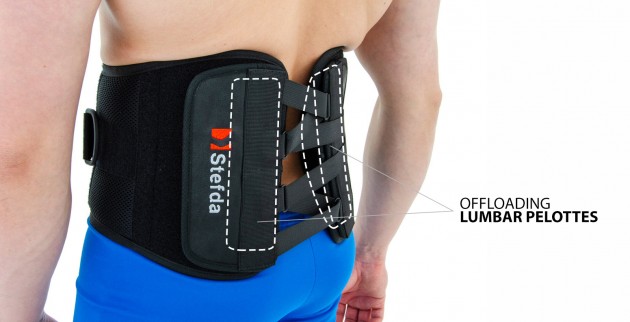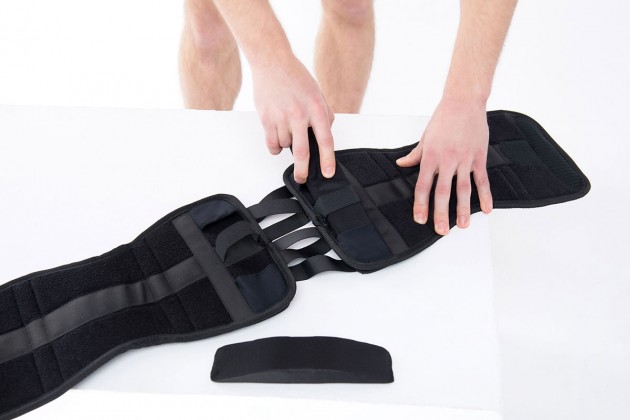 In addition, there is rear compression system TapeLacing, which allows to set adequate compression. This system is mounted with Velcro straps what adjust the device to the patient's body precisely.
The wide non-elastic circumferential strap is stabilizing element which adjusts pressure in L-S part of the brace.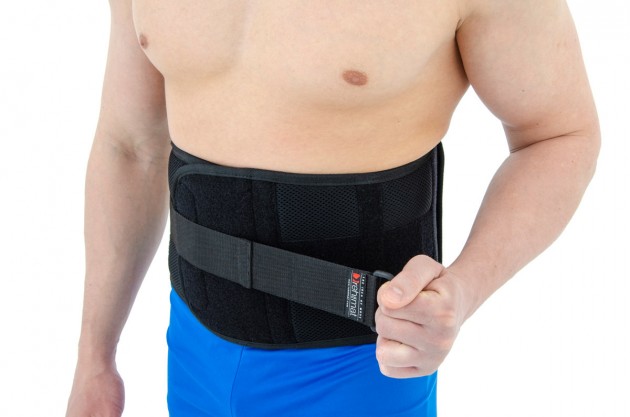 AS-LK-02 stabilizes lumbar spine by supporting the abdominal muscles. By maintaining the constant temperature and elastic pressure it relieves the pain caused by stress, injuries or degeneration. Brace is especially recommended for athletes, because of breathable material.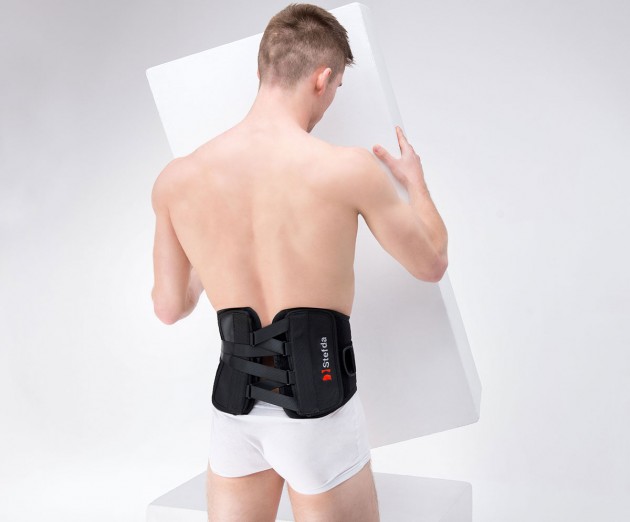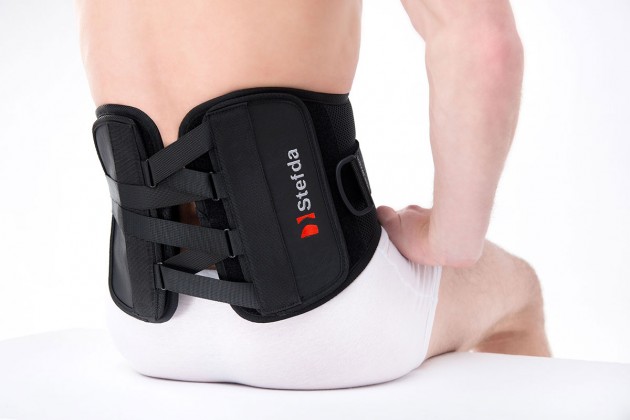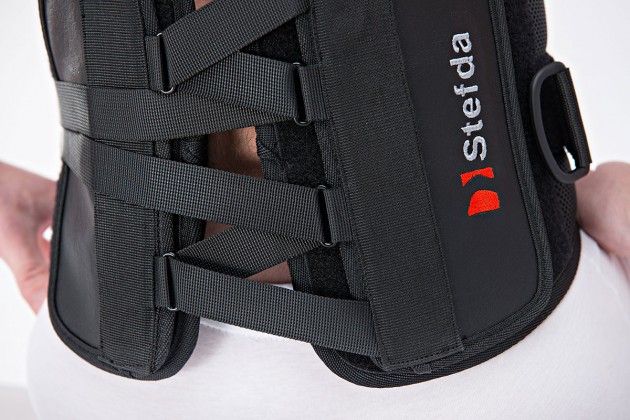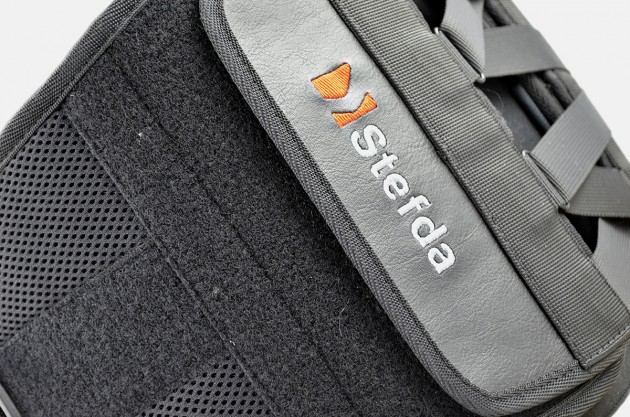 Purpose of use
abdominal and lumbar muscles strains caused by injury or stress
in physical activity as an support of the lumbar spine and muscles
in chronic L-S syndrome
Available sizes
Size
Waist circumference
How to measure
M
75-85 cm
(29,5″-33,5″)
L
85-97 cm
(33,5″-38,2″)
XL
97-110 cm
(38,2″-43,3″)
XXL
110-125 cm
(43,3″-49,2″)
XXXL
125-145 cm
(49,2″-57,1″)
Total height of the product:
front: 20 cm (7,9″)
rear: 23 cm (9,05″)
Setting up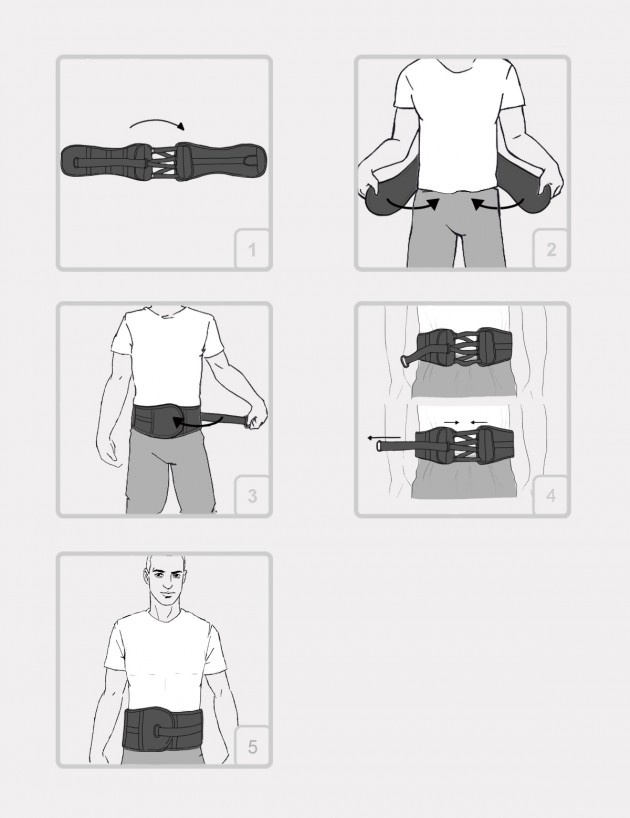 Technologia
TECHNOLOGICAL SYSTEMS
TLS - TapeLacing Compression System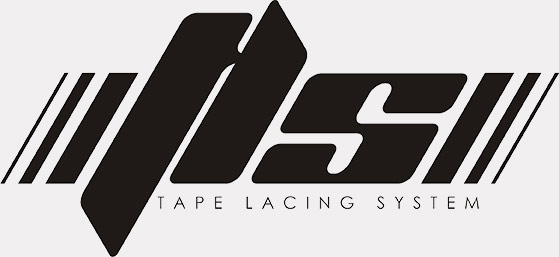 TapeLacing Compression System was created to adjust the best joint support and stabilization. The system allows to adjust different levels of compression according to patient's needs. This adjustment is smooth what provides comfort of use the brace. The TLS System is a combination of metal grommets, nylon tapes and Velcros. The additional equipment is the special element that is easy to attach what allows to modify device's shape or circumference. You can achieve required compression with a single pull strap. One easy pull securely forms the brace to the patient's torso and provides intra-abdominal compression, reducing the load on intervertebral discs. TLS System is the compression solution so you can use it only after putting the brace on the body. ATTENTION: Our TapeLacing Compression System is very effective with big interaction strength so it's necessary to use it with caution.
Downloads


Class I medical device in accordance with Regulation (EU) 2017/745 of the European Parliament and of the Council of 5 April 2017. on medical devices.