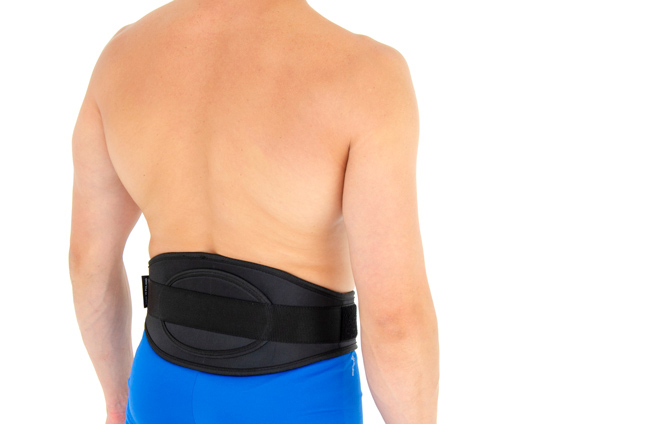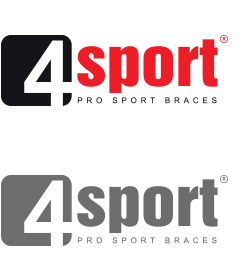 SPORT LUMBAR BRACE FOR ATHLETES
Your spine and weightlifting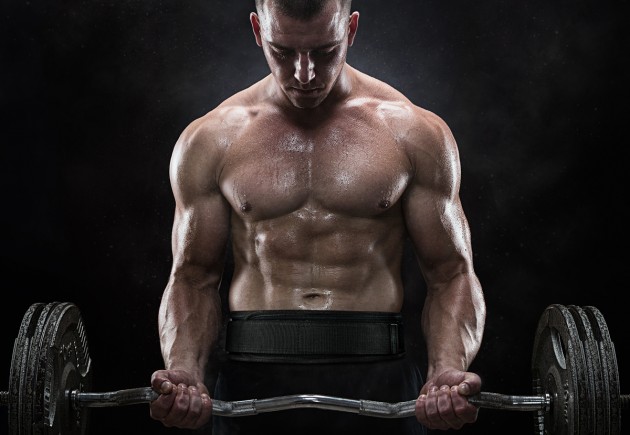 Weightlifting is the Olympic discipline for many years. Long-term and lasting many hours trainings cause chronic pain and spine deformations. Stressed spine while weightlifting can cause intervertebral discs injuries, herniated nucleus pulposus and nerves compression. This pinched nerves cause pain, limbs numbness or tingling and even paresis.
To prevent backbone conditions it is recommended to use our lumbar belt AS-LK-01.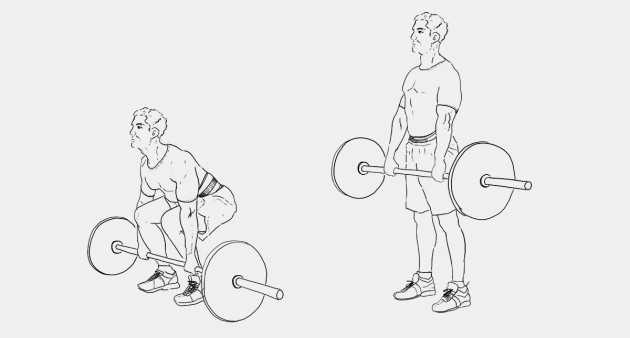 Product description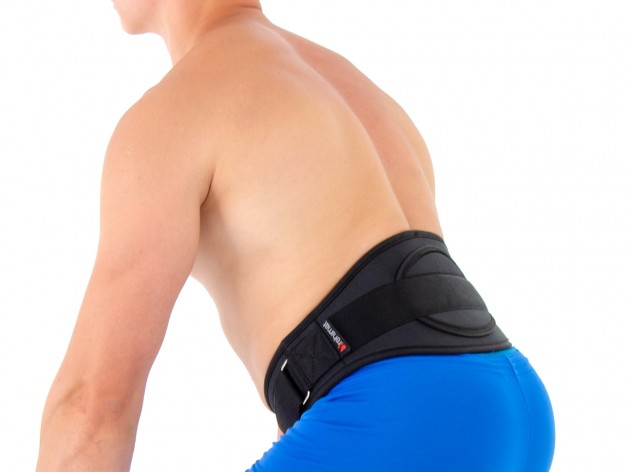 Our lumbar brace AS-LK-01 has additional lumbar support and double-fastening system that prevents against loosen belt accidently.
While weightlifting we can observe isometric effort based on Valsalva's maneuver. During using of our lumbar brace, intra-abdominal pressure (exactly: intra-muscular pressure in the erector spinae muscles) increases what makes the lower spine more rigid and allows to lift more weights.
Using AS-LK-01 lumbar belt causes:
Reduction of excessive back muscle tension
Sacro-lumbar spine stabilization in the physical activity
Prevention against the moving intervertebral discs out of position
Risk injuries minimization
Better scores in your trainings and competitions
Our brace AS-LK-01 supports lumbar spine during physical activities by off-loading your bending backbone. First of all, the belt prevents your spine in case of intensive body building. Also, it supports you in other sport disciplines and daily activities.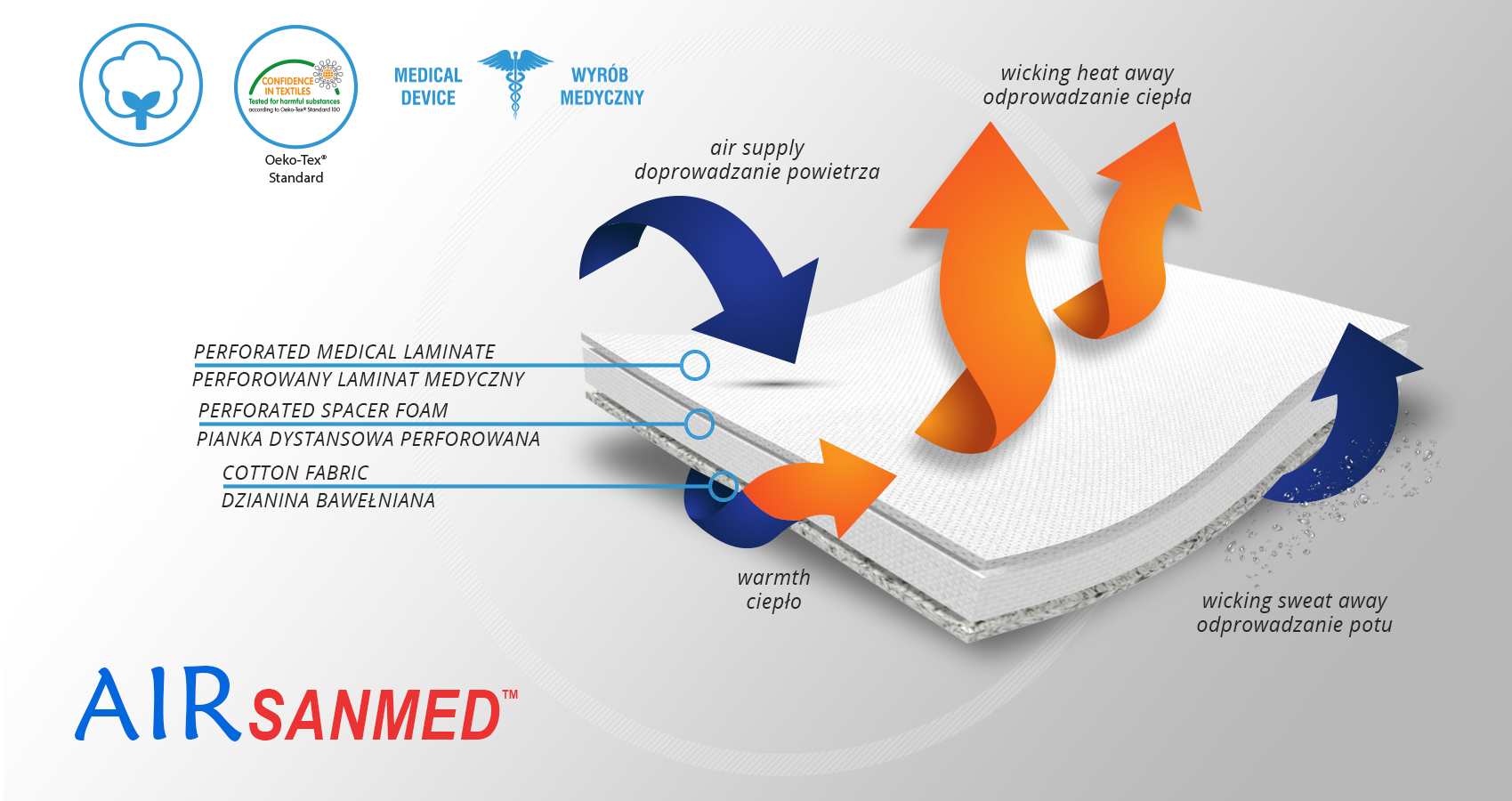 AirSanmed™ isn't elastic what provides excellent stabilization. The skin has contact with cotton terry with Oeko-Tex Standard 100 certificate. There is semi-rigid perforated foam EVA inside that protect the skin against the metal splints influence. External side of the fabric is perforated medical laminate with antibacterial properties of Silver Zeolite. It provides long-term efficacy and prevents the most dangerous infectious microorganisms such as MRSA and E.coli. AirSanmed™ is in accordance with Health Minister`s ordinance of 3 November 2004 and Council Directive 93/42/EWG of 14 June 1993.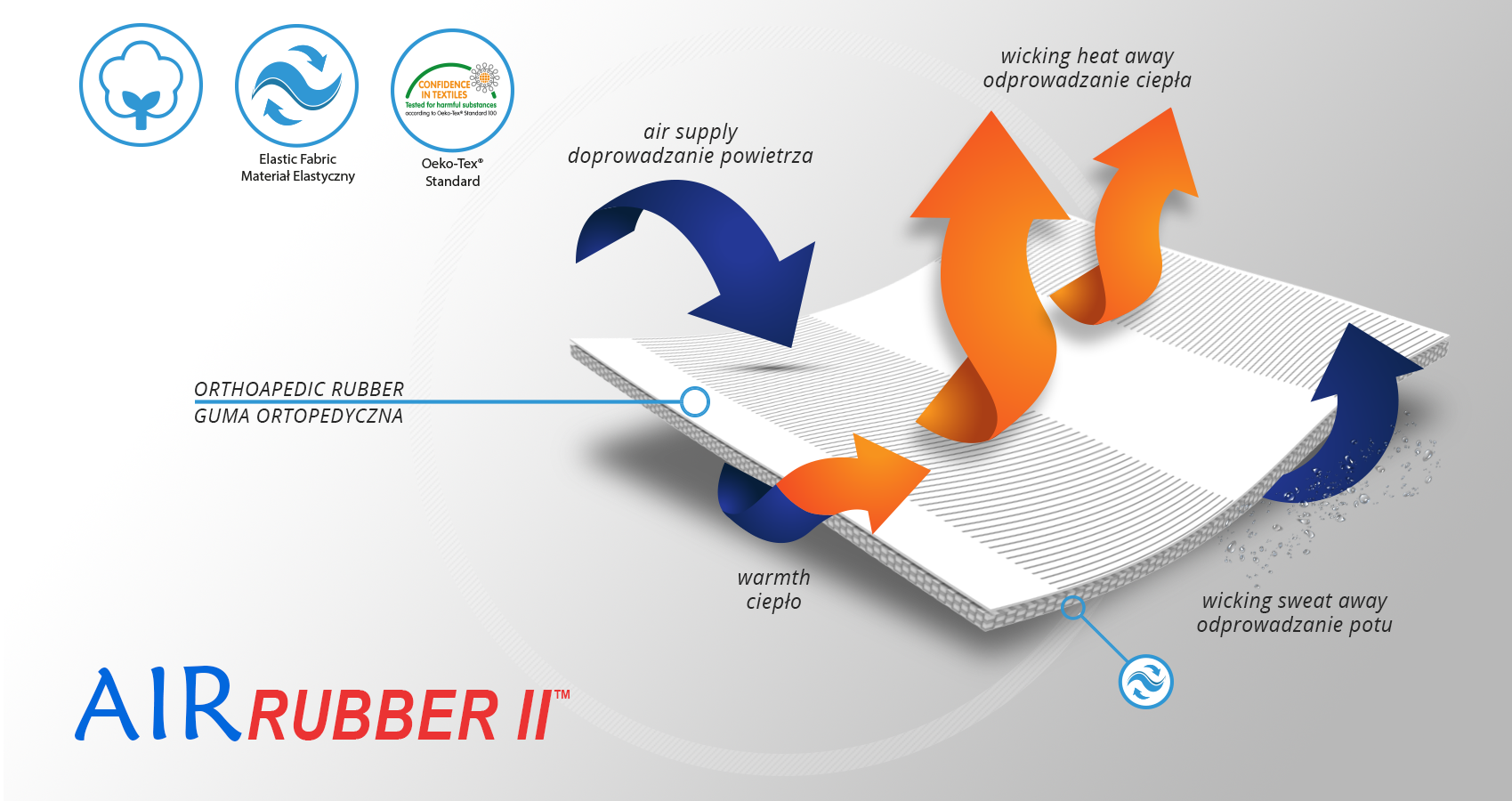 AirRubber II™ is breathable, perforated and has unidirectional elasticity. It can be stretched, increasing the length, not width, what improves compression. Between the braids air flows freely and skin can breathe. In addition in high compression, these rubber braids provide a gentle massage for skin. Our orthopedic rubber is very friendly for skin.
Purpose of use
abdominal and lumbar muscles strains caused by injury or stress
in physical activity as an support of the lumbar spine and muscles
in chronic L-S syndrome
prophylactically in weightlifting trainings such as body-building
Available sizes
Size
Waist circumference
How to measure
S
65-75 cm
(25,6″-29,5″)
M
75-85 cm
(29,5″-33,5″)
L
85-97 cm
(33,5″-38,2″)
XL
97-110 cm
(38,2″-43,3″)
XXL
110-125 cm
(43,3″-49,2″)
Total height of the product:
Total height of the product:
front: 9 cm (3,5″)
rear: 16 cm (6,3″)


Class I medical device in accordance with Regulation (EU) 2017/745 of the European Parliament and of the Council of 5 April 2017. on medical devices.