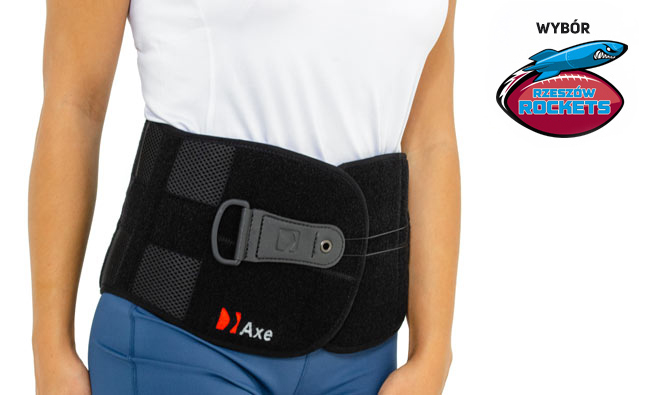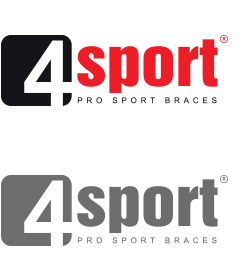 LSO

Breathable

Class 1 medical device

Full range of adjustment

Innovative

Latex-free
AXE
Back brace with CCA system
SPINE INJURIES IN CROSSFIT
During sport activities spine injuries are common. From all of sports trauma, 20% are the lumbar and cervical injuries.
Lumbar injury is often connected with muscle sprain. Crossfit workouts incorporate elements from high-intensity interval training, Olympic weightlifting, plyometrics, powerlifting, gymnastics, girevoy sport, calisthenics, strongman, and other exercises. There are a lot of microtrauma (running) and high pressure and axial load of spine (weightlifting).
Because of that, crossfit can damage the spine. A lot of hyperextension and bending movements may result in muscle sprain and ligaments injuries.
How to avoid it? First of all, you should remember about warm-up before training. Secondly, you should use our special sport back brace AXE (AS-LK-02/CCA), that provides excellent off-loading and stabilization of lumbosacral spine.
Product's description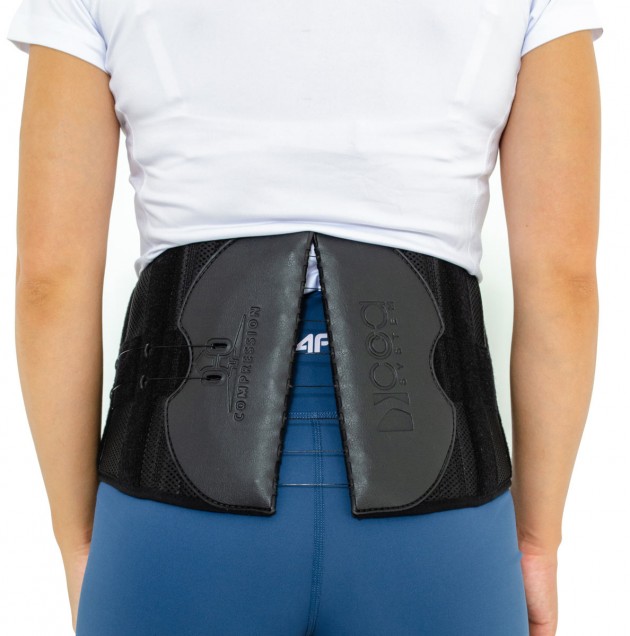 Lumbosacral brace AXE provides back pain relief and prevents against the muscle sprain. The device is made of breathable fabric ActiveSpace.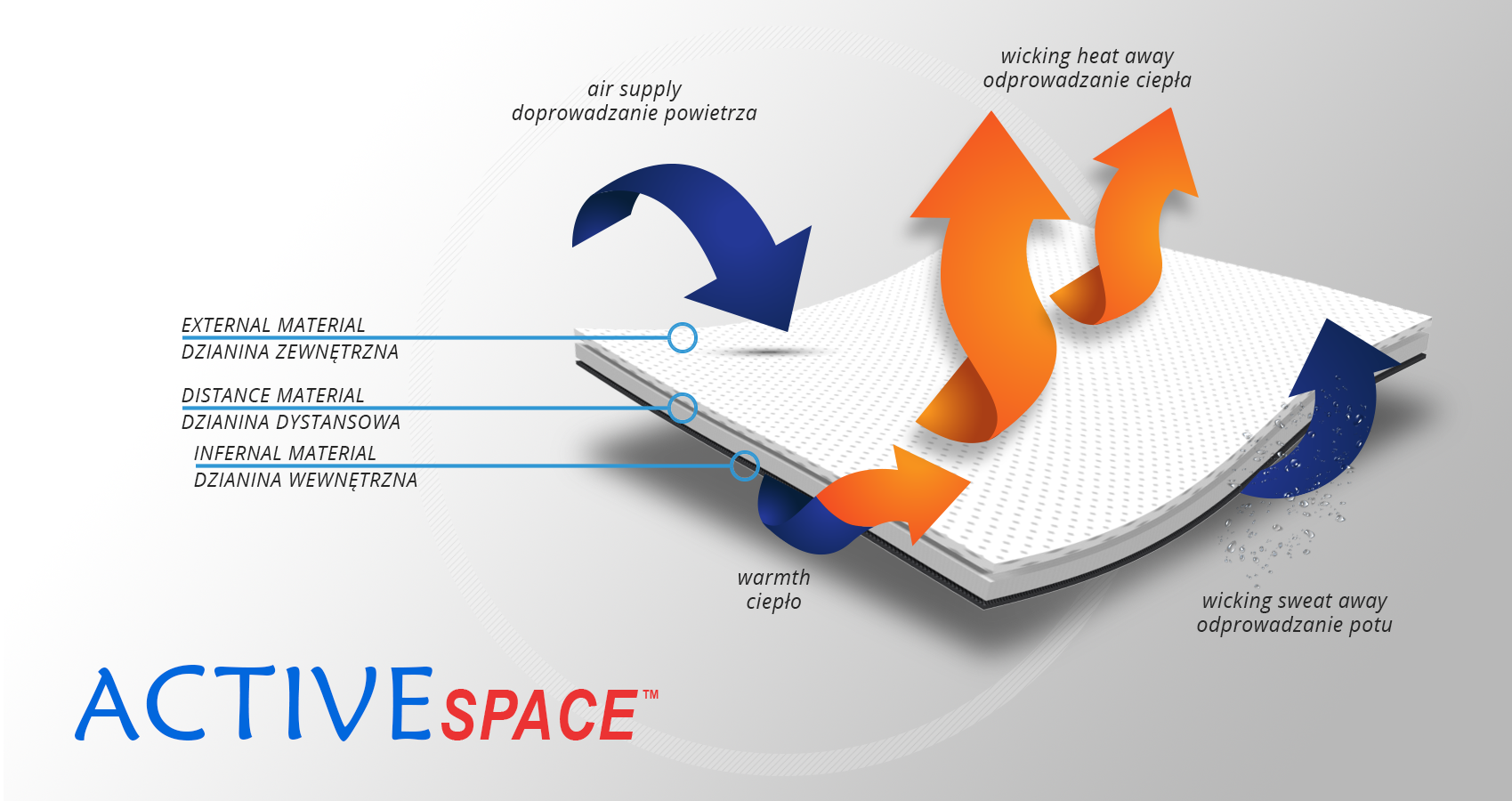 ActiveSpace™ is a spacer, polyamide 3D lamination with high skin ventilation. It is very lightweight, consisted of 2 layers. Between them, we use polyamide braids with 4 mm width. ActiveSpace™ is not elastic what improves stabilization. Inside the lamination, between 2 layers, the air flows freely, maintaining minimal water and moisture absorption. Waterproof material.
AXE back brace is made of 2 separated parts with anatomic shape. It provides excellent fitting and allows skin to breath freely. The rear part of the brace is equipped with elastic pockets, where you can attach lumbar pads made of special foam. This solution allows to fill the lumbar lordosis, providing the best stabilization. The back brace can be used with or without lumbar pads – according to your needs. This construction is great for people with irregular shapes (wide hips or big belly).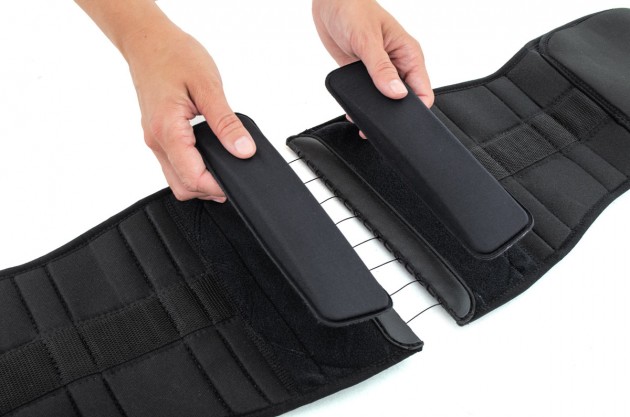 In AXE brace we used innovative compression system CCA. The system is characterized by firm fastening that is non-elastic, easy and secure. It is adjusted without any tools.
The back brace is equipped with rear orthopedic stays, abdominal pad and 2 lumbar pads.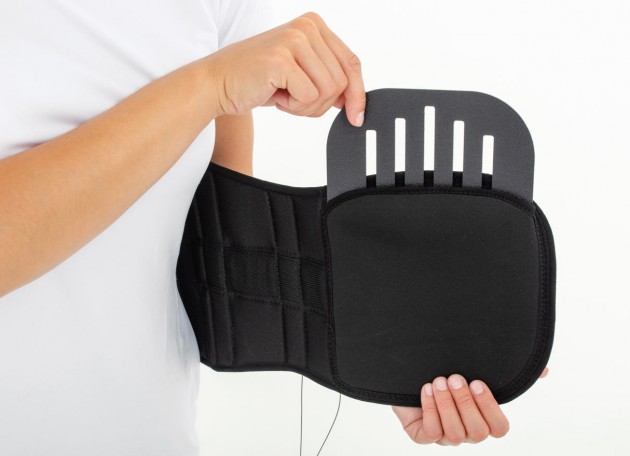 AXE stabilizes the spine and improve the abdominal wall. By maintaining the consist temperature and elastic compression, the brace reduce the lower back pain and prevents against the future injuries and other conditions.
The breathable fabric of AXE is the excellent choice in sport training.
Purpose of use
1. Abdominal and lumbar muscles strains caused by injury or stress
2. In physical activity and sport as an support of the lumbar spine and muscles
3. In chronic L-S syndrome
Available sizes
Rozmiar
Waist circumference
How to measure
M
75-85 cm
(29,5″-33,5″)
L
85,5-97 cm
(33,5″-38,2″)
XL
97,5-110 cm
(38,2″-43,3″)
2XL
110,5-125 cm
(43,3″-49,2″)
3XL
125,5-145 cm
(49,2″-57,1″)
Total height of the brace:
Front: 20 cm
Rear: 22 cm
Technology
TECHNOLOGICAL SYSTEMS
CCA Compression System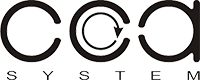 Dial CCA Compression System was designed to use it in the snowboard shoes , because ordinary shoelace was too weak in extreme using. Typical shoestring sprang and snowboard shoes wasn't casing construction what could allow using the steel fastening. Steel wire and polyamide grommets allow to use steel fastening. Later, this system was used in other sport shoes such as: professional shoes for cycling or running. In orthopaedic field the compression system was adapted early and it's used in e.g. ankle, wrist or back braces. The system is characterized by firm fastening that is non-elastic, easy and secure. There is impossible to loose (only in case of damage) it what guarantees the best stabilization. Our CCA System provides different levels of compression. It's based on differential polyamide grommets , steel wires covered by plastic and knobs. The additional equipment is the special element that is easy to attach what allows to modify device's shape or circumference. The CCA System is the compression solution so you can use it only after putting the brace on the body.
Downloads


Class I medical device in accordance with Regulation (EU) 2017/745 of the European Parliament and of the Council of 5 April 2017. on medical devices.