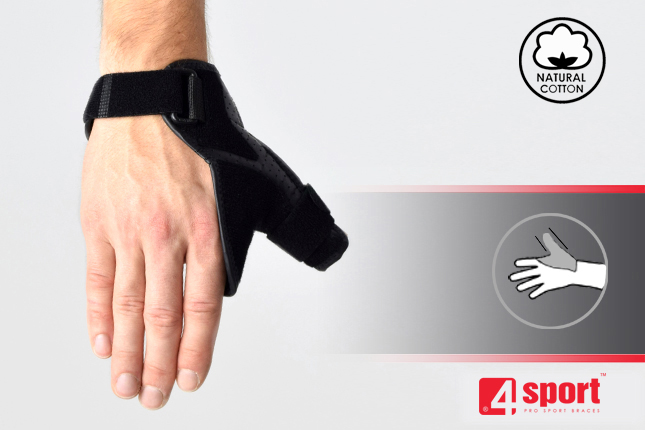 WRIST AND THUMB ABDUCTION BRACE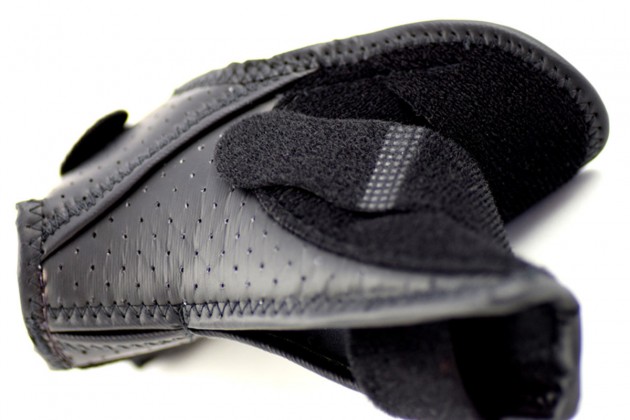 Product description
Thumb brace AM-D-04 is dedicated to skiers. It supports the thumb joint in case of "Skier's Thumb". This condition is a result of falling down into ski stick and based on injury of the CMC joint and twisting or straining the ulnar collateral ligament (UCL) of the thumb.
Such tendon injuries in the carpometacarpal joint of the thumb (carpometacarpal joint) are connected with pain so stabilization of the joint is very helpful in the swelling treatment. Thumb brace AM-D-04 supports the carpometacarpal joint with anatomic-shaped metal splint. The healing process of the thumb is improved because of the limited range of motion. Using of the brace decreases the pain connected with rheumatism, joint degeneration or injury. The brace is made of thermoactive material AirSanmed which allows to skin to breath. The brace is comfortable even during hot weather.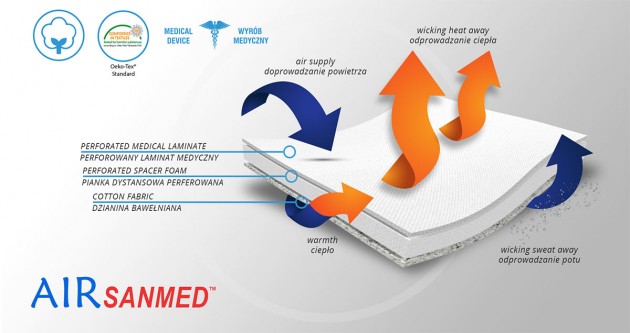 The thumb brace provides excellent CMC joint stabilization by plastic fitting the device. Is it possible to adjust limited movement in the thumb joint.
Purpose of use
Skier's Thumb – injury of the ulnar collateral ligament (UCL)
instability of the carpometacarpal joint of the thumb in the early osteoarthritis
joint dislocation
after osteotomy, arthroplasty or ligament reconstruction
Benett or Roland fracture
twisted CMC joint
thumb muscles strain
prophylactically in sport
Available sizes
Size
Wrist circumference
How to measure
M
13-17 cm
(5,1″-6,7″)
L
17-21 cm
(6,7″-8,3″)
Left/right side available.
Optional equipment
Downloads

Medical products class 1 – conforming the directive of the Board (93/42/EEC) concerning medical products. Producer of orthopedic and medical products, firm REH4MAT issued appropriate EC declaration of conformity.