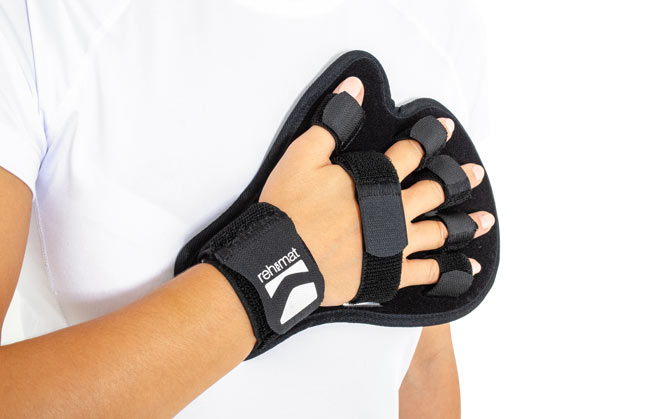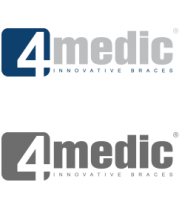 Hand brace

Class 1 medical device

Compensation

Durable

Neurology

Universal size

Waterproof
Fingerboard Stroke Hand Splint
Stroke hand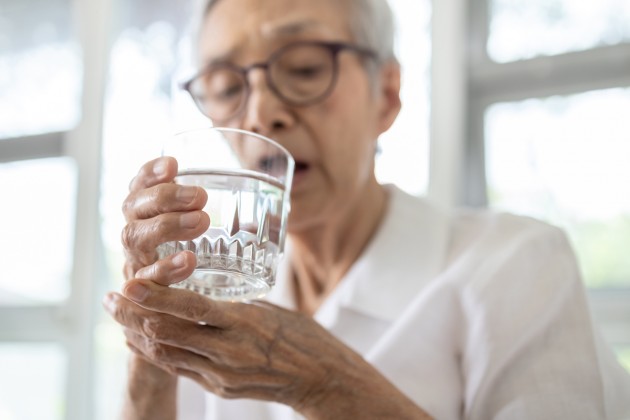 A stroke occurs when the blood supply to part of your brain is interrupted or reduced, preventing brain tissue from getting oxygen and nutrients. It may result in brain necrosis which lead to disability or even death. After stroke incident, hemiplegia is one of the common conditions, including spasticity which means involuntary muscles contracts. Spasticity involves distal body part, including hand and limits its function. A stroke is a medical emergency, and prompt treatment is crucial. Early action can reduce brain damage and other complications. Due to this fact, spasticity's prevention with our fingerboard stroke hand splint OKG-12 is essential.
Product description
Stroke hand splint OKG-12 is a short, hand device which maintains it extended. Made of lightweight, thermoformated ABS and covered with skin friendly fabric ActiveDistance™.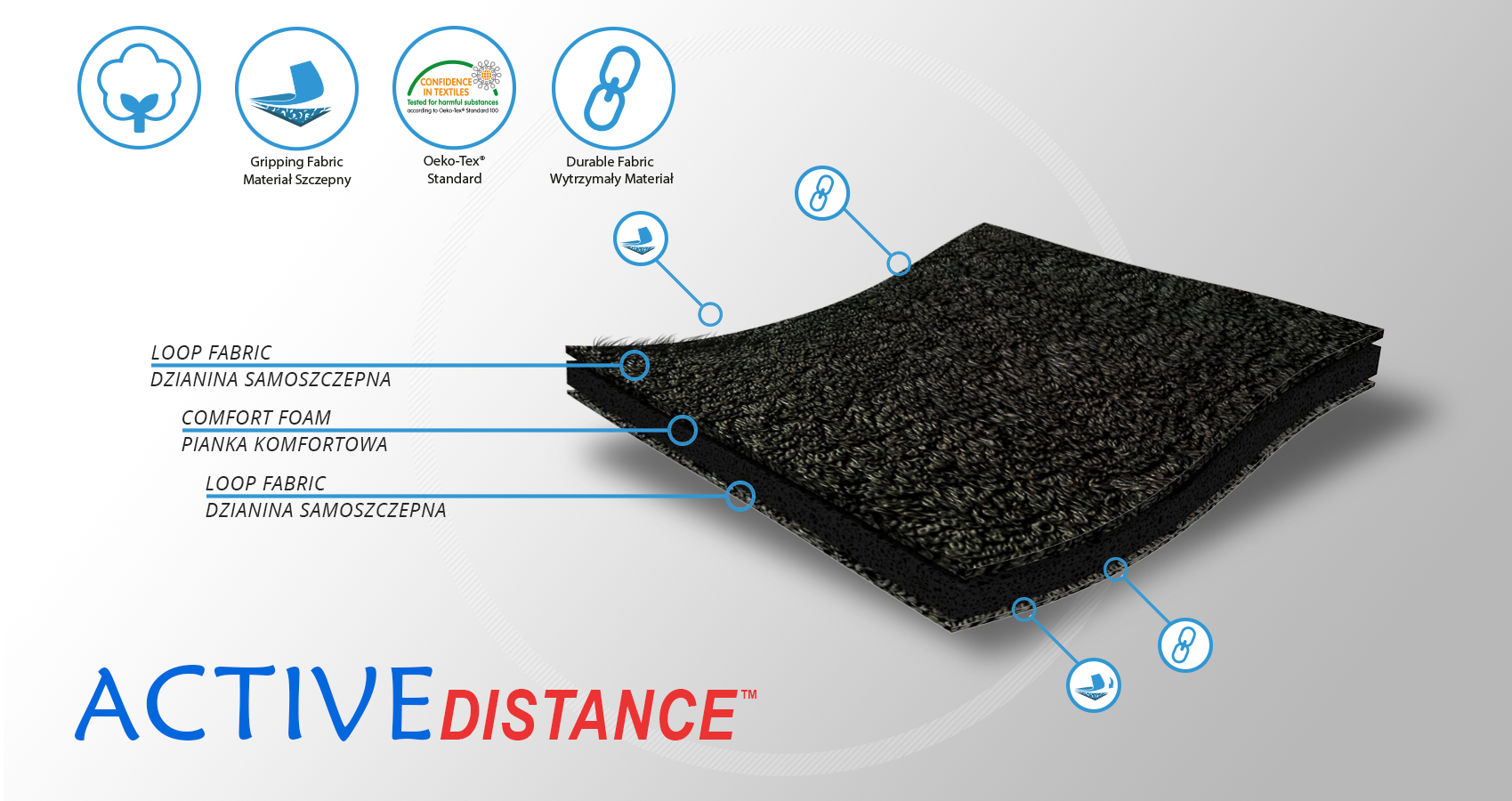 ActiveDistance™ is an technical off-loading lamination with 3-layered construction. It's made of EVA foam double-sided laminated with non-elastic polyamide layer that is easy to attach. This self-gripping function of ActiveDistance™ provides wide range of adjustment and perfect fitting. What is important, ActiveDistance™ is non-elastic fabric so it stabilizes your body in a perfect way. Thanks to using the comfort foam, the device is really soft what influences on the comfort of using it. Waterproof material.
ABS thermoformated material is extremely lightweight and comfortable. Special holes allow the air flow and skin to breath.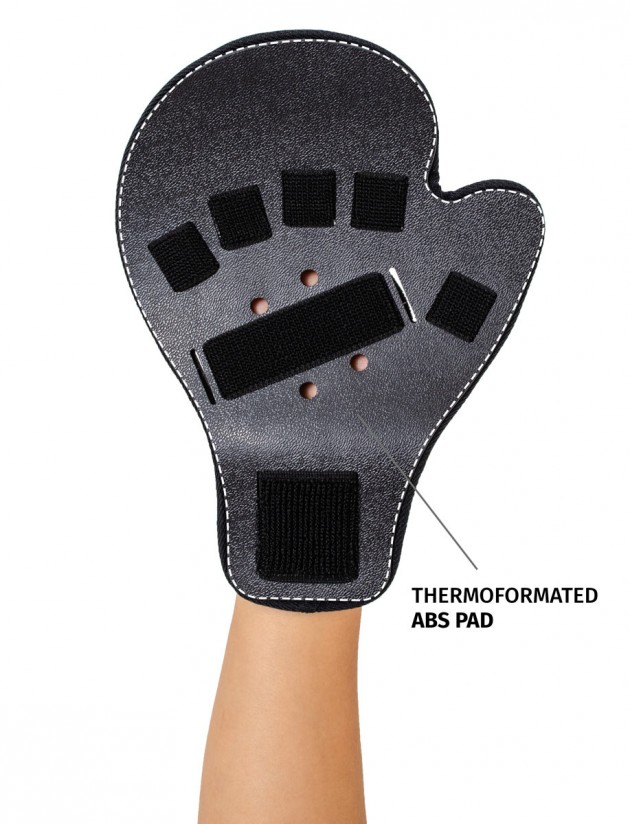 Anatomic-shaped fingerboard maintains the hand in neutral, extended position.
Fingers Velcro straps allow for individualized finger adjustments and allow user to adjust each finger independently. What is more, OKG-12 stroke hand splint is equipped with metatarsal and wrist strap for better stabilization.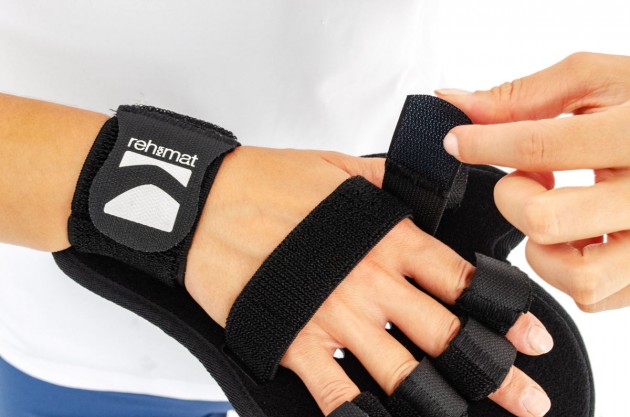 Our fingerboard stroke hand splint OKG-12 controls the increase of muscle tension in the hand area. It maintains the hand in neutral, extended position, preventing involuntary flexors tensions. The stroke hand splint OKG-12 prevents finger flexion convulsion, deformation and deformity.
Both, systematic daily use of OKG-12 hand brace and rehabilitation reduce risk of hand spasticity and improve its function.
The hand brace OKG-12 is suitable not only for people after stroke, but for those suffering from other neurological conditions such as: cerebral palsy (CP), brain injury, peripheral neuropathy, paraplegia, Parkinson's disease or brain tumor.
Innovative design of OKG-12 fingerboard allows to offer it in one, universal size.
Purpose of use
- hand spasticity
- stroke
- hemiplegia
- paraplegia
- cerebral palsy (CP)
- brain injury
- brain tumor
- peripheral neuropathy,
- Parkinson's disease
Available sizes
Size
Wrist circumference
How to measure
Universal
min 11 – max 24 cm
min 4,3″ – max 9,4″
Right and left hand specific.
Total length of product: 25 cm (9,8″)
Downloads


Class I medical device in accordance with Regulation (EU) 2017/745 of the European Parliament and of the Council of 5 April 2017. on medical devices.