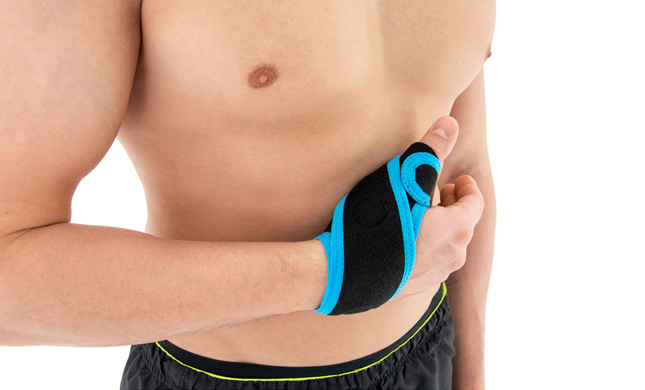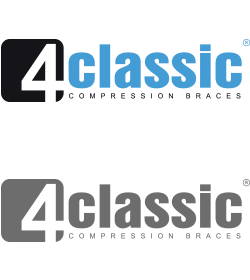 Thumb brace

Class 1 medical device

Compression

Double-sided

Waterproof
UNIVERSAL MOLDABLE THUMB BRACE
THUMB SPRAIN
A common cause of finger sprains is an injury that causes overstretching of your finger. In this case, ligaments and joint capsule are stretched or tore. The reason of sprained thumbs may be falling with outstretched hand and hitting the thumb on the ground or in sports that involve using hands, like basketball or rugby. Sprained thumb causes stiffness, pain and limited mobility.
Immediately after injury the RICE therapy is recommended. To do that, our universal moldable thumb brace AM-DON-01 will be perfect.
Product description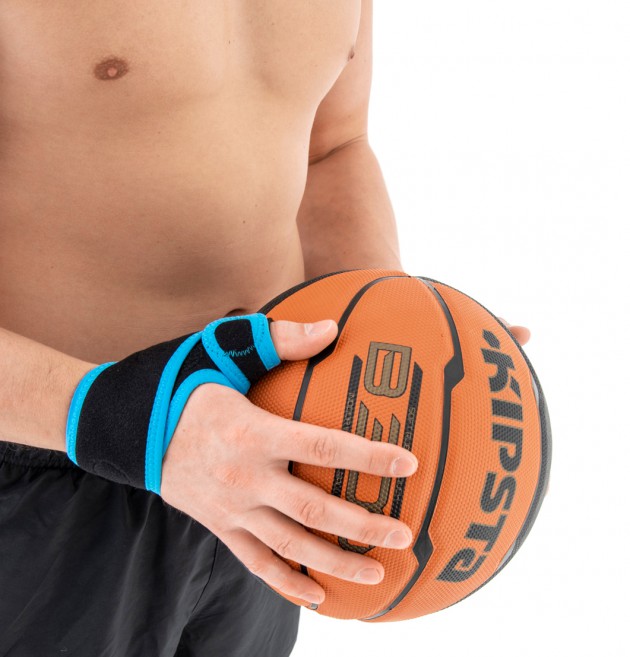 AM-DON-01 thumb brace is an innovative product. The brace has special aluminium moldable pad for perfect fitting. It is easily adjustable without using a heating.
AM-DON-01 thumb brace is made of waterproof fabric UniPren™.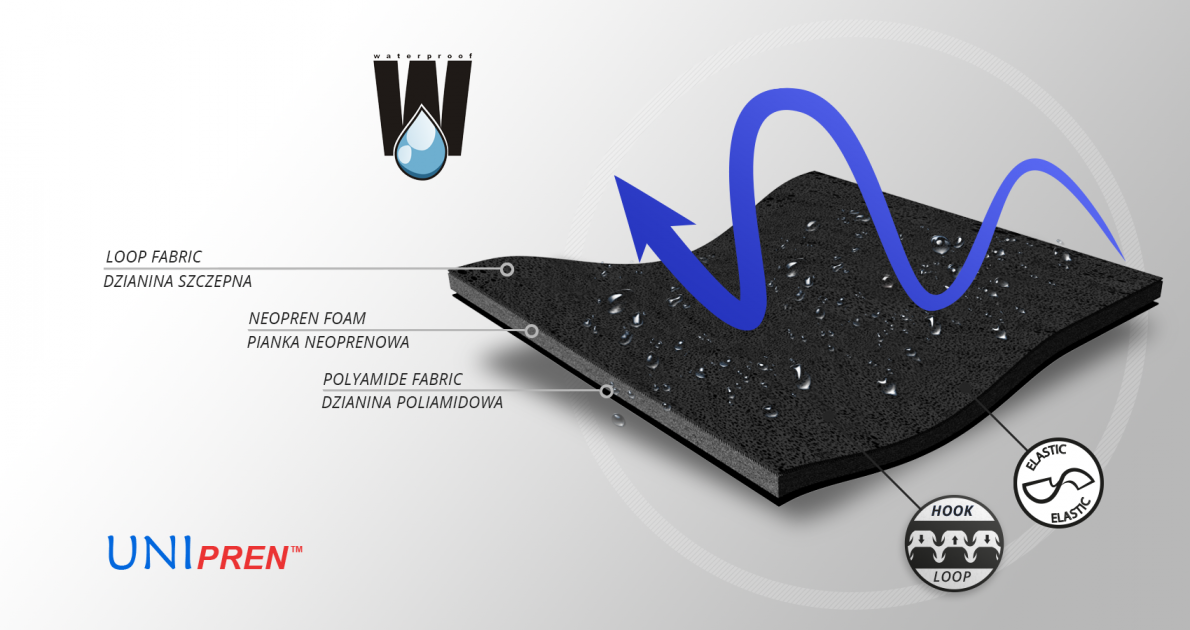 UniPren™ is universal 3-layered fabric made of external elastic polyamide self-gripping layer and internal perforated neoprene foam with elastic jersey. Foam's perforation improves the air circulation and maintains great skin's condition. Our fabric is soft and elastic and not knitted, what prevents skin against the skin abrasions in the compression zones. The braces made of UniPren™ provide the best stabilization in market. Self-gripping function of UniPren™ allows to fit the brace precisely. WATERPROOF MATERIAL.
Inside the brace we use special aluminum stay, which is highly moldable. It is easily adjustable without using a heating. You may adjust it during acute phase to accommodate the swelling and then, when it disappears, change the shape for perfect fitting and immobilization.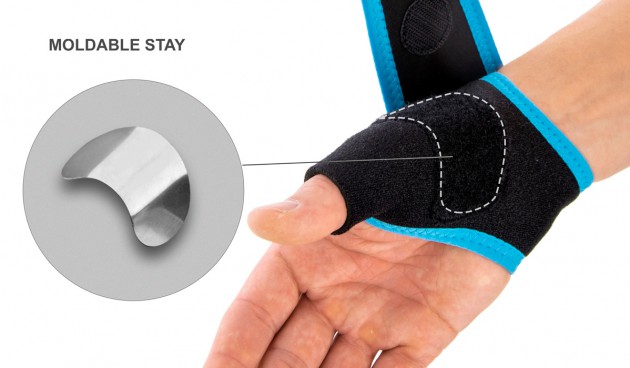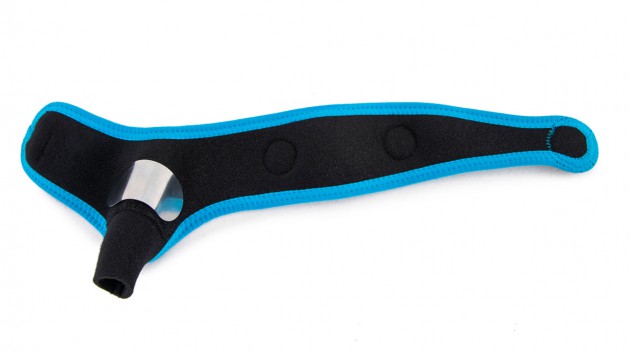 This aluminum stay is extremely light weight, almost invisible for the patient. Due to this fact, you may use it as a prevention in high physical activity level.
Wrap around design and easy adjustment provide healing compression, reduce swelling and exudation. The fabric is slightly elastic, it "works" with your each motion, and it makes our moldable thumb brace AM-DON-01 perfect for athletes.
Purpose of use
– Gamer's thumb
– Smartphone thumb
– CMC and thumb MP's sprain/strain
– tenosynovitis (de Quervain's Syndrome)
– CMC and thumb MP's joints inflammation
Available sizes
Size
Thumb circumference
How to measure
S
5-6 cm
(2″-2,4″)
M
6,5-7,5 cm
(2,6″-3″)
L
8-9 cm
(3,1″-3,5″)
XL
9,5-11 cm
(3,7″-4,3″)
Total length of product: 10 cm (3,9″)
Fits for both hands.


Class I medical device in accordance with Regulation (EU) 2017/745 of the European Parliament and of the Council of 5 April 2017. on medical devices.