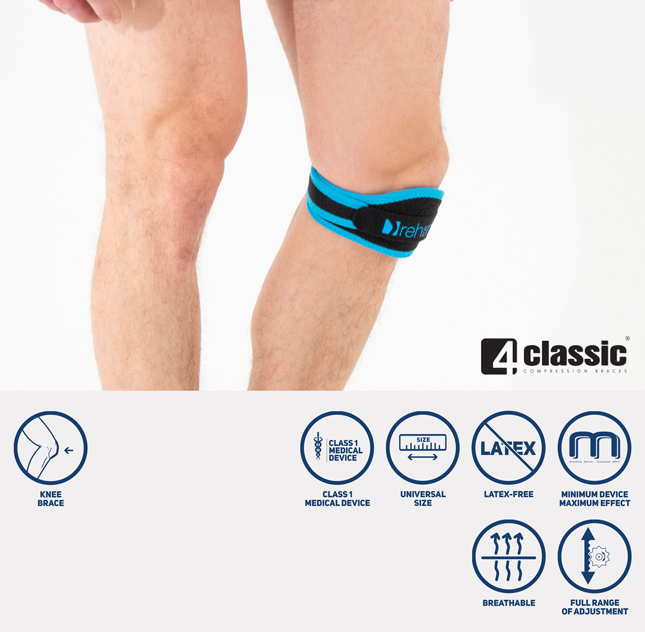 UNIVERSAL JUMPER KNEE STRAP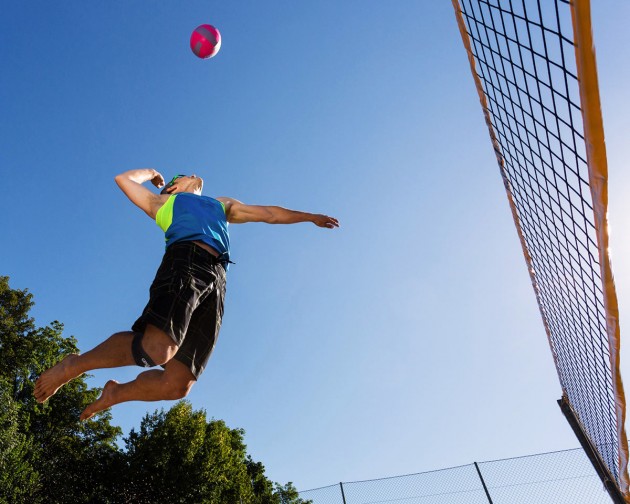 Stressed patellar tendon
Some sports requires a lot of jumping (volleyball, basketball, long jump). That's why, patellar tendon injury is called Jumper's Knee. This is tendonitis, meaning inflammation of a patellar tendon. The patients suffer from pain in the front area of the knee. The pain increases and worsens during jumping or bouncing. Stressed patellar tendon is caused also by: shortened quadriceps muscle and hamstring muscles and poor biomechanical control of patellofemoral joint.
Recovery time can be recorded even in 12 months!
Because of that, immediate and multi-faceted treatment has to be introduced. Apart of strengthening exercises, you should use our Jumper's Knee strap OKD-19, providing excellent support and relief for stressed tendon.
Product description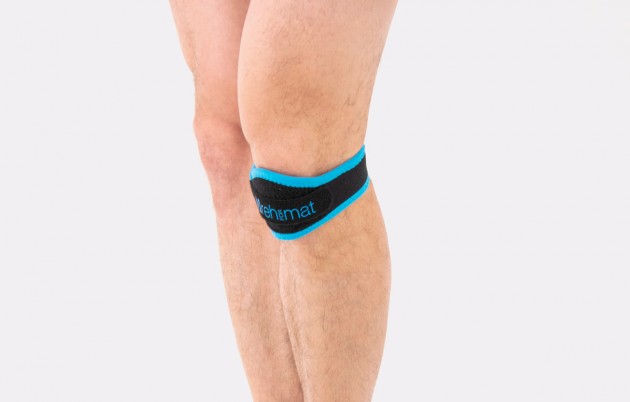 Jumper's knee brace OKD-19 is anatomic-shaped and universal strap, equipped with supporting patellar pad providing excellent knee cap stabilization. The strap supports the patellar tendon and elastic fabric provides excellent compression.
This solution reduces pain and supports patellofemoral joint.
The brace OKD-19 is made of our UniPren fabric.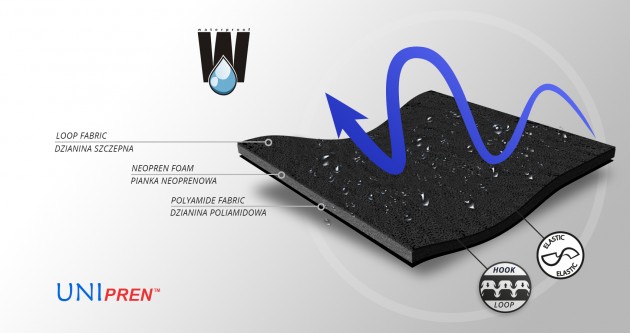 UniPren is universal 3-layered fabric made of external elastic polyamide self-gripping layer and internal neoprene foam with elastic jersey. Our fabric is soft and elastic and not knitted, what prevents skin against the skin abrasions in the compression zones. Self-gripping function of UniPren allows to fit the brace precisely. The material is waterproof!
Jumper's Knee strap OKD-19 off-loads inflamed patellar tendon and reduces the pain. It prevents also against the patellofemoral pain syndrome that is mainly due to excessive patellofemoral joint pressure from poor kneecap alignment, which in time, affects the joint surface behind the kneecap.
The OKD-19 strap is universal and one size. It can be used for both legs.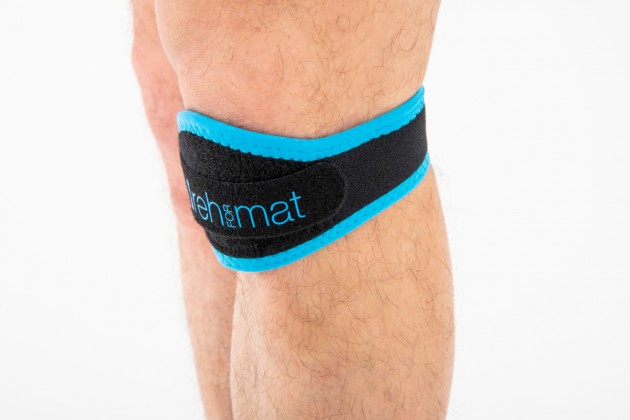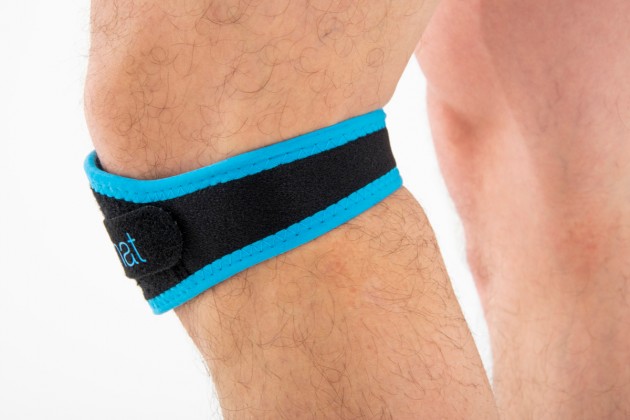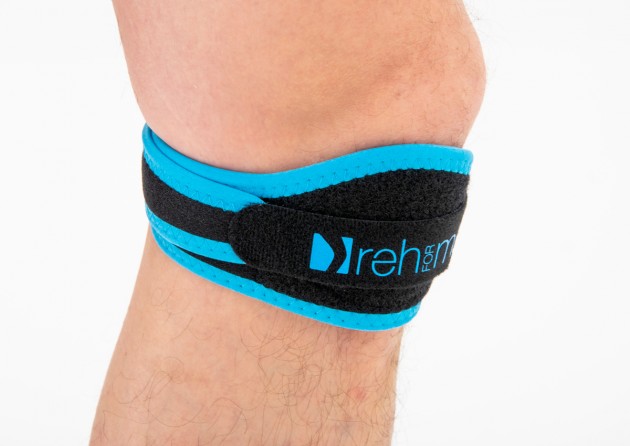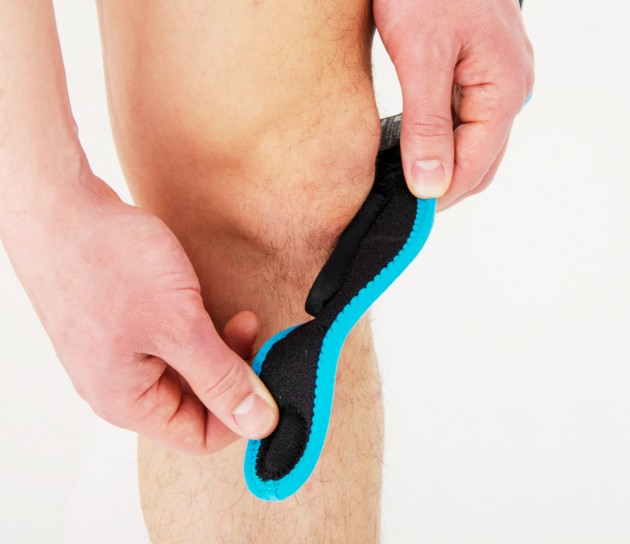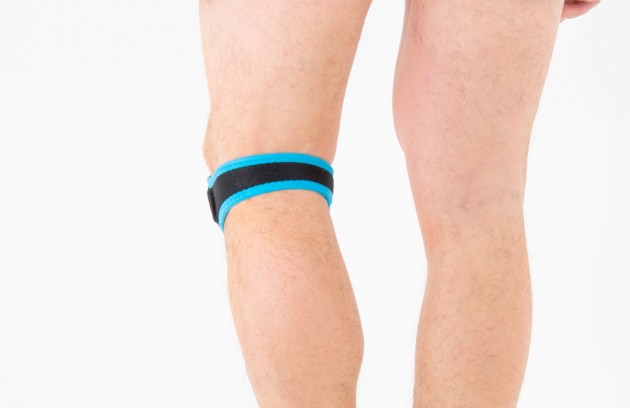 Purpose of use
1. Jumper knee,
2. Patellofemoral Pain Syndrome (PFPS),
3. Patellar Tendonitis,
4. Osgood-Schlatter's disease,
5. Chondromalacia (irritated kneecap)
Size table
Size
Knee circumference under the kneecap
How to measure
UNIVERSAL
min 26 cm – max 40 cm
(min 10,2″ – max 15,7″)
Downloads

Medical products class 1 – conforming the directive of the Board (93/42/EEC) concerning medical products. Producer of orthopedic and medical products, firm REH4MAT issued appropriate EC declaration of conformity.