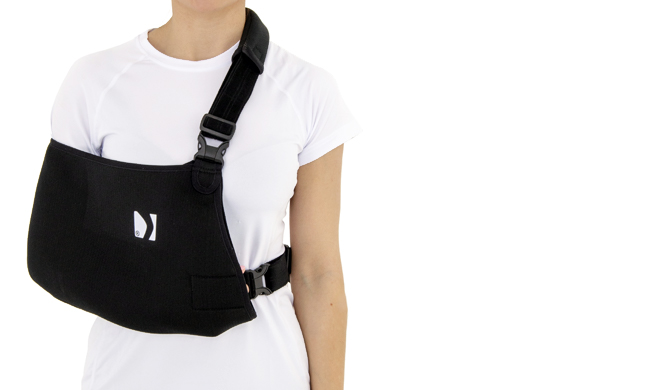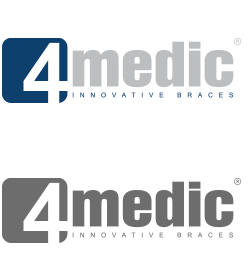 Shoulder brace

Upper limb brace

Cast replacement

Class I medical device

Double-sided

ER

Skin-friendly
ARM SLING
Description
Made of ActiveSpace™ material.
Sizes
Size
The length of the forearm and hand
How to measure
S
33 – 41 cm
M
41 – 51cm
L
51 – 62 cm
Fits for both forearms.
Total length of the product:
S:40 cm
M:45 cm
L: 50 cm
Gallery
Technology
MATERIALS
ActiveSpace™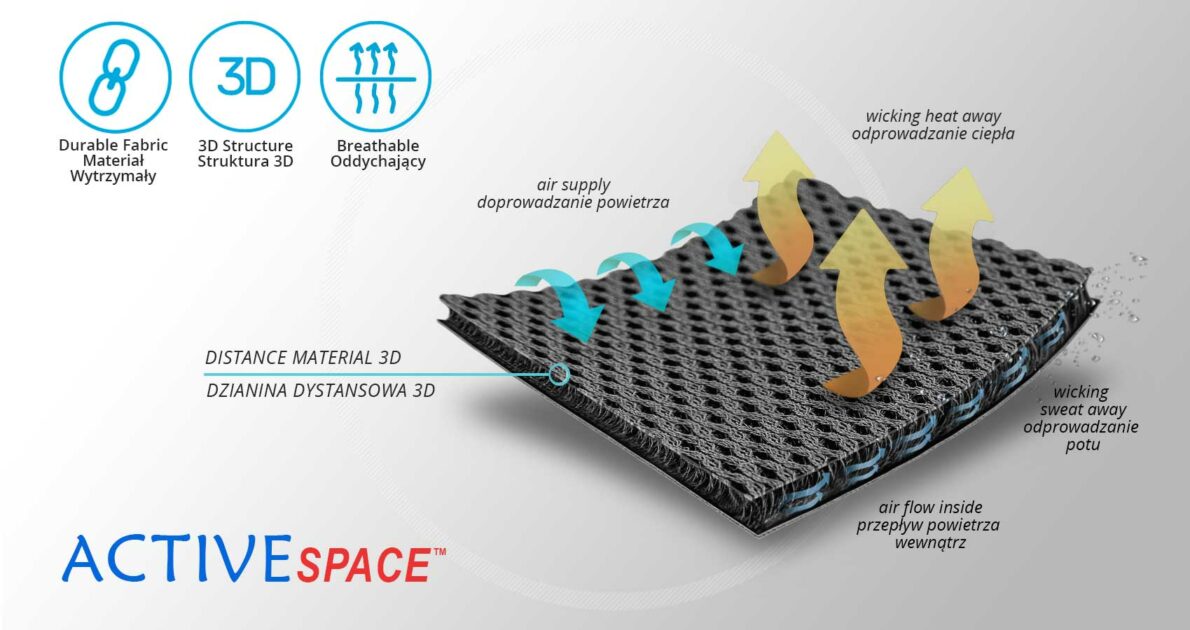 ActiveSpace™ is a spacer, polyamide 3D lamination with high skin ventilation. It is very lightweight, consisted of 2 layers. Between them, we use polyamide braids. ActiveSpace™ is not elastic what improves stabilization. Inside the lamination, between 2 layers, the air flows freely, maintaining minimal water and moisture absorption. Waterproof material.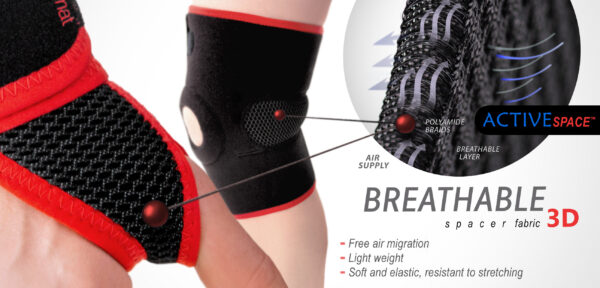 SoftComfort™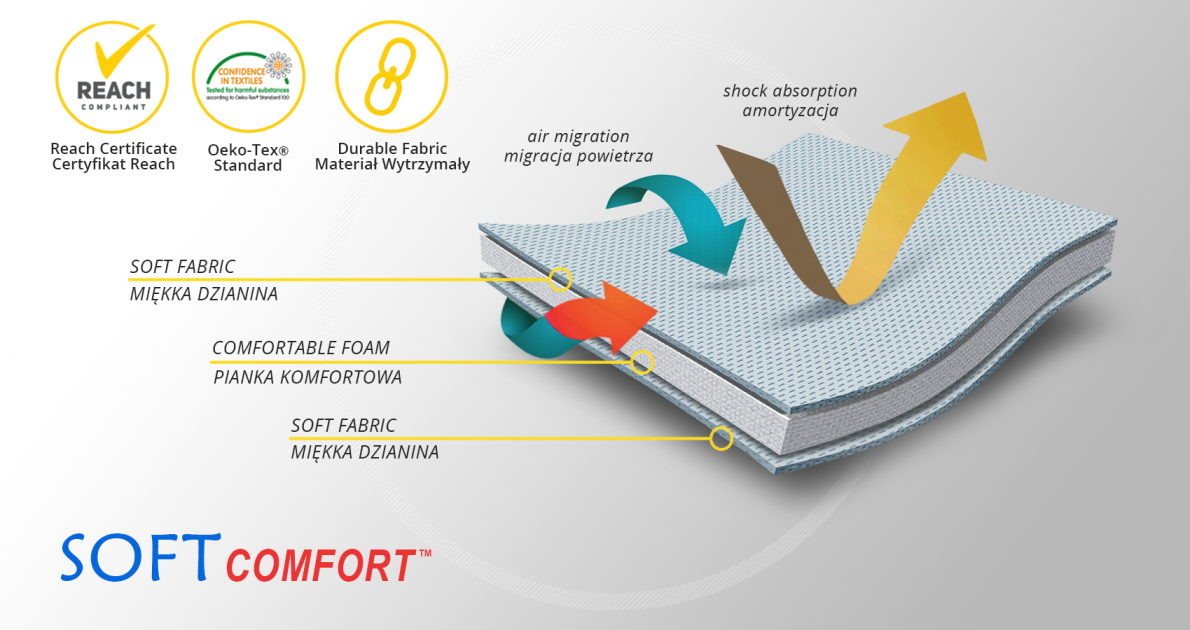 SoftComfort™ - a material specially designed to relieve very delicate places on the patient's body. The cover knit used in the production is made in such a way that it can come into contact with very sensitive skin. This raw material has the Oeko-Tex Standard 100 certificate and complies with the European REACH standard. The structure of the material consists of a very soft comfort foam laminated with a delicate cover knit. The fabric has a perforation that facilitates the flow of air through the material and allows the skin to breathe. The SoftComfort™ material is perfect for the production of linings relieving the rigid and inflexible elements of orthopedic orthoses.
STIFFENINGS
Double axis splint 2RP
Double axis splint 2RP is the orthopaedic splint that reflects anatomic knee movement while flexion. The drop locks do not change their position relative to the axis of a knee joint. 2RP splints are reinforced polycentric splints, equipped with an articulated mechanism, the main element of which are sliders moving on parabolic tracks. These type of splints is primarily used in knee braces, where strong lateral stabilization of the knee joint and precise regulation of its mobility are essential. The arms of the splint are made of high-quality aluminum alloy, hot-coated with a durable powder coating, what makes them very light. Moreover, their surface is resistant to patient's sweat and salt contained in it. The drop locks are made of very durable and strong acid-resistant steel in which a special hole system with threads were made. The splints are waterproof and can be used in wet and humid environments.
The splint is equipped with the hyperextension knee lock and has following angles of joint flexion: free joint, 10, 30 ,40, 60, 75, 90 degrees and the following angles of joint extension: 10, 20, 30, 40 degrees. The ROM adjustment is made with a special, hardened screws placed into threaded holes marked with a specific angle value we want to lock. In this kind of splint, you can lock not only the angles of flexion and extension of a knee joint, but also the desired range of knee joint movement. Each brace equipped with 2RP splint comes with a free Allen key for these settings. This method of adjusting drop locks in orthopedic splints prevents from their setting by unauthorized persons who do not have a key. The bottom part of the drop lock has an oval shape that allows you to attach a soft anatomic pad made in 3D technology that separates drop lock from the knee. All movable elements of the splints move on galvanized steel rivets and in order to prevent them from seizing, special Teflon sliders were used in these places. Such a construction ensures their maintenance-free operation.
ATTENTION: If the brace is equipped with two side splints, the adjustment should always be made separately on each of the splints, setting the range of motion at the same angle of flexion, extension or lock. Failure to comply with this role will be resulted in the loss of the product warranty.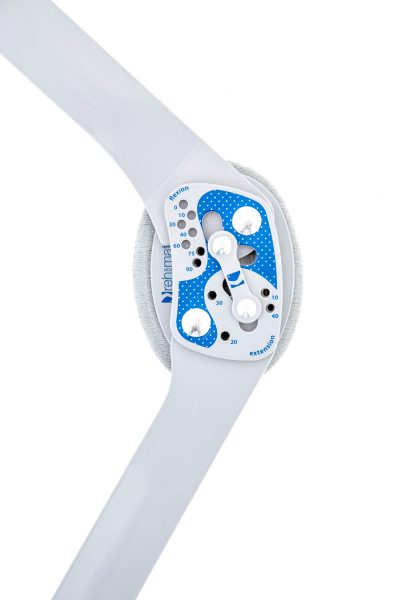 Setting up
Downloads
ON OUR WEBSITE WE PRESENT MEDICAL DEVICES.
USE THEM ACCORDING TO THE INSTRUCTIONS FOR USE OR LABEL.


Class I medical device in accordance with Regulation (EU) 2017/745 of the European Parliament and of the Council of 5 April 2017. on medical devices.
MANUFACTURER / ADVERTISING ENTITY: REH4MAT SŁAWOMIR WROŃSKI