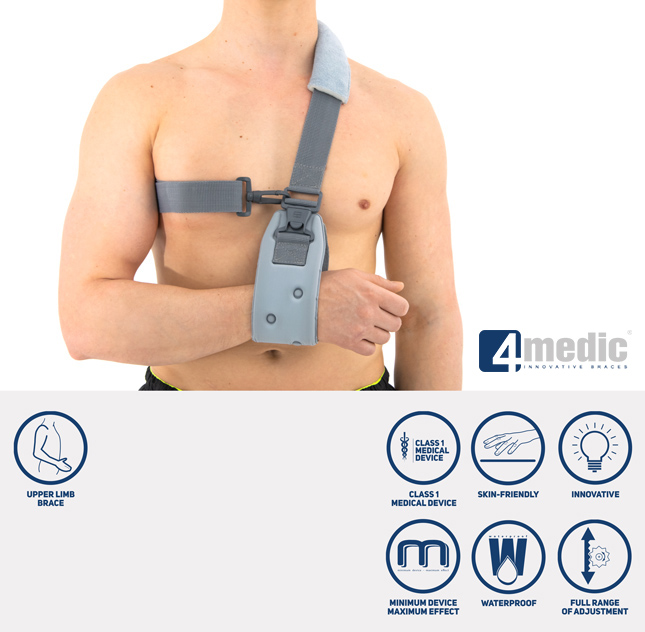 UPPER LIMB SLING
Product description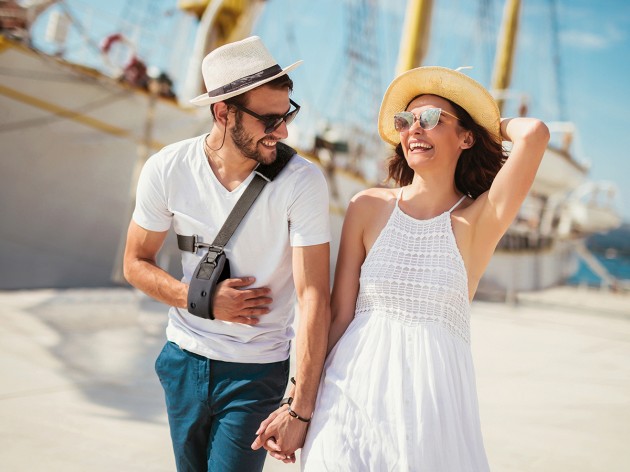 Upper limb sling OKG-03 is an universal size brace that can be used for both limbs. This device is made of material that is easy to attach and can be cut to length. The buckle allows to putting the brace on and off very fast and easy. Also the strap has special neck support that prevents skin against the skin disorders and pressure points.
The sling is equipped with orthopaedic stays that provide additional support.
Our sling OKD-03 can be used alone or with our upper limb braces as an additional equipment.
It's only one code in your store!
It is made of comfortable fabric AirDistance II.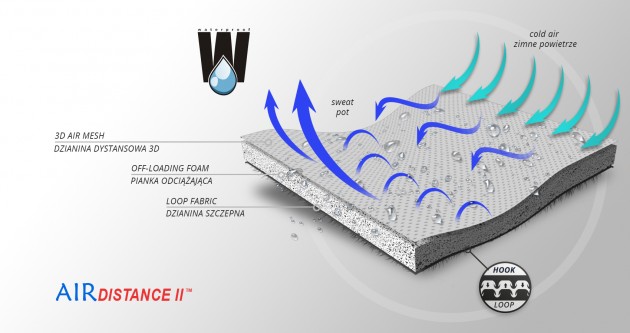 AirDistance II is an innovative technological fabric. It's 3-layered lamination, made of 3 parts: durable and self-gripping and polyamide layer, off-loading EVA foam and polyamide 3D spacer material. External part is used to attach hard components. EVA foam off-loads these splints and internal 3D spacer layer provides high air permeability and minimal water and moisture absorption. Waterproof material.
Properties
Universal application – the brace is one size and can be used one left and right arm
Comfort of use – very light material doesn't disturb in daily activities
Improved hygiene – the brace is easy to wash
Indication
- after arm, shoulder and hand injuries
- in neurological disorders
- as an additional equipment for our other upper limb braces
Available sizes
Size
Underbust circumference
How to measure
Universal
max 140 cm
max 55.1″
Fits for both hands.
Available versions of OKG-03: grey and black.
The products is available with the following items
AM-OSN-U-01
AM-D-01
AM-D-02
AM-D-03
AM-D-04
AM-D-05
AM-OSN-U-01
AM-OSN-U-02
AM-OSN-U-03
AM-OSN-U-04
AM-OSN-U-05
AM-OSN-U-06
AM-OSN-U-07
AM-OSN-L-01
AM-OSN-L-02
AM-OSN-L-03
AM-OSN-L-04
AM-OSN-L-05
AM-SDP-K-01
AM-SDP-K-02
AM-SN-LM
AS-NX-01
AS-NX-02
Downloads