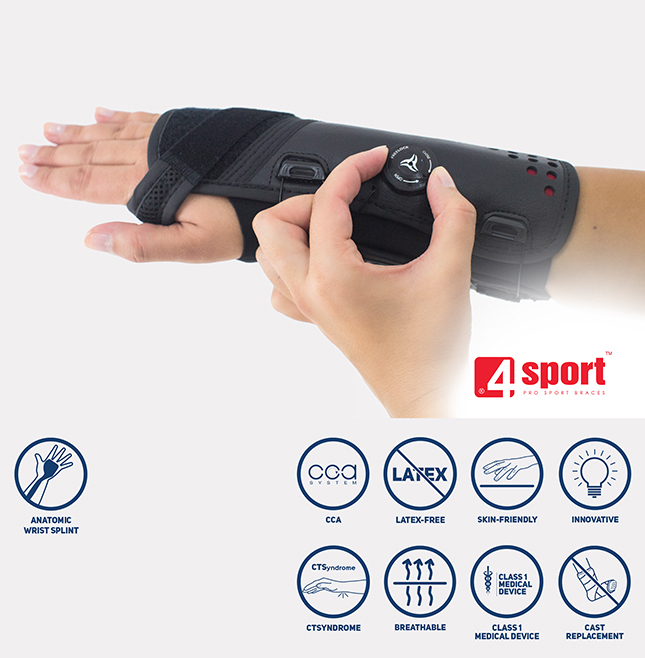 Out of stock
WRIST BRACE WITH CCA SYSTEM
Wrist injuries
Wrist joint has a big mobility. In radiocarpal joint is: flexion, extension and radial and ulnar deviation movements. In proximal and distal radioulnar joints is supination and pronation movements.
Fall onto an outstretched hand (FOOSH) is a common mechanism for wrist injuries, where distal radial and scaphoid fractures are common.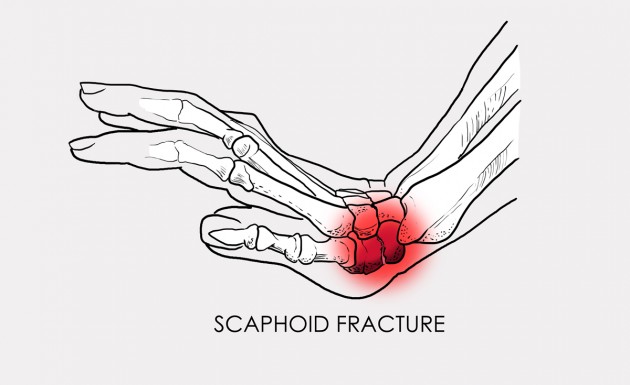 Stable scaphoid fracture should be immobilized for 8 weeks. In this case you should use our wrist brace AM-OSN-U-01/CCA with CCA system.
Our wrist brace (AM-OSN-U-01/CCA) is created for active people and athletes with big risk of falling onto an hand.
Product's description
Our wrist brace is made of durable and breathable fabrics covered by durable leather.
We used anatomic-shaped palm splint made of high quality of aluminum and covered by nylon and eco leather. On the dorsal side, there are two orthopedic splints also covered by nylon and eco leather.
Special Velcro strap allows to fit the brace. Our compression system CCA, used in the brace, based on polyamide grommets, steel wires covered by plastic and knobs. The CCA system provides excellent stabilization and perfect fitting. It's very easy to use – you can adjust your required compression level even in the ski gloves!
In order to fasten the brace, you only have to turn the knob the right (clockwise) to the required compression. When you want to put the brace off, you have only to turn the knob the left (counter- clockwise) to the "click" sound and loosen the wires.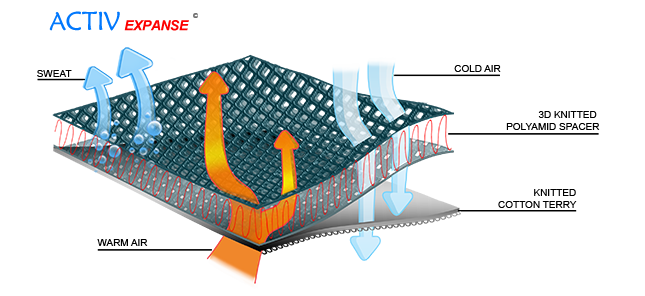 Purpose of use
- wrist instability
- immobilization after wrist injuries (fracture, dislocation)
- prophylactically in sport
Available sizes
Size
Wrist circumference
How to measure
XS
11-13 cm
(4,3″-5,1″)
S
13,5-15 cm
(5,1″-5,9″)
M
15,5-17 cm
(6,1″-6,7″)
L
17,5-19 cm
(6,9″-7,5″)
XL
19,5-21 cm
(7,7″-8,3″)
Total height of the product: 21 cm (8.3″)
Left/right side available.
CCA Compression System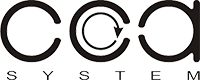 Dial CCA Compression System was designed to use it in the snowboard shoes , because ordinary shoelace was too weak in extreme using. Typical shoestring sprang and snowboard shoes wasn't casing construction what could allow using the steel fastening.
Steel wire and polyamide grommets allow to use steel fastening. Later, this system was used in other sport shoes such as: professional shoes for cycling or running.
In orthopaedic field the compression system was adapted early and it's used in e.g. ankle, wrist or back braces. The system is characterized by firm fastening that is non-elastic, easy and secure. There is impossible to loose (only in case of damage) it what guarantees the best stabilization.
Our CCA System provides different levels of compression. It's based on differential polyamide grommets , steel wires covered by plastic and knobs. The additional equipment is the special element that is easy to attach what allows to modify device's shape or circumference.
The CCA System is the compression solution so you can use it only after putting the brace on the body.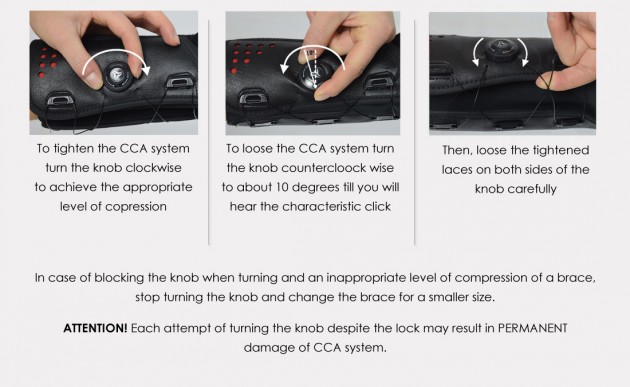 Downloads

Medical products class 1 – conforming the directive of the Board (93/42/EEC) concerning medical products. Producer of orthopedic and medical products, firm REH4MAT issued appropriate EC declaration of conformity.