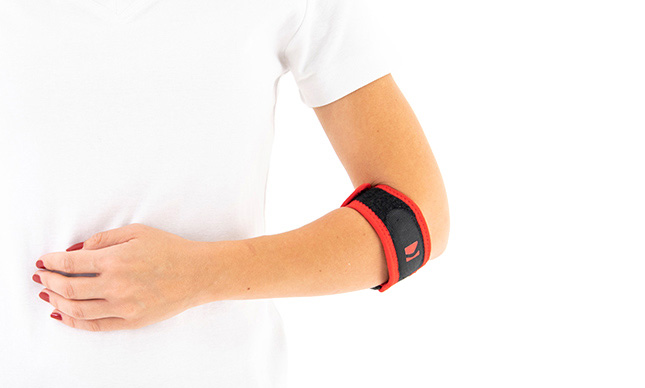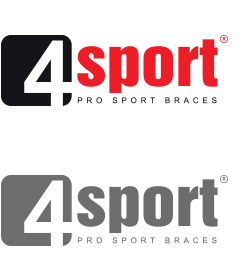 Elbow brace

2 in 1

Class I medical device

Double-sided

Minimum device - maximum effect

Silicone pad

Universal size
TENNIS AND GOLFER'S ELBOW BRACE
Description
Tennis elbow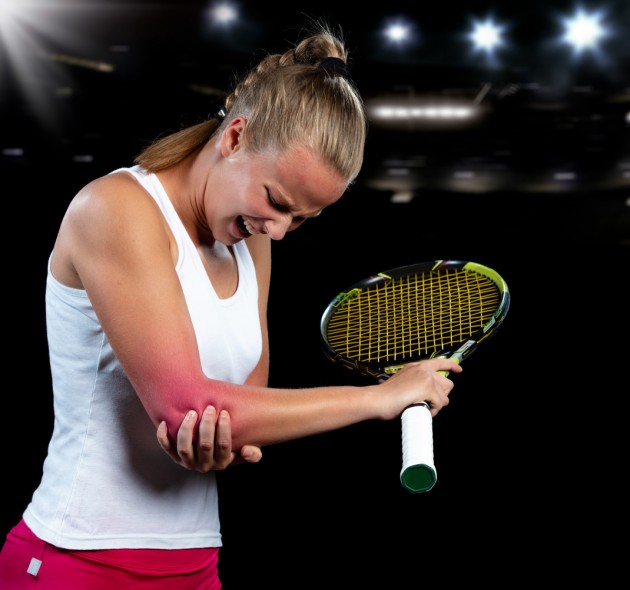 Tennis elbow is a type of tendonitis that causes pain in the elbow and arm. The inflammation is the result of the hand extensors overusing. This condition is common among tennis and squash players, but despite its name, you can still get tennis elbow even if you're away from the tennis court. Instead, any repetitive gripping activities may contribute to tennis elbow. It also appears amongst people who have physical activity (painting, carpentry), hobby (knitting) or in office (typing on the computer).
The symptoms of tennis elbow include pain and tenderness in the epicondyle on the outside of your elbow. It limits also the daily activities such as lifting something like a cup or opening the door.
Golfer's tennin symptoms are similar to the tennis elbow but the problem affects the had flexors and causes the medial epicondylitis. In both cases, the cryotherapy is effective and using of our elbow strap AS-PL.
Product's description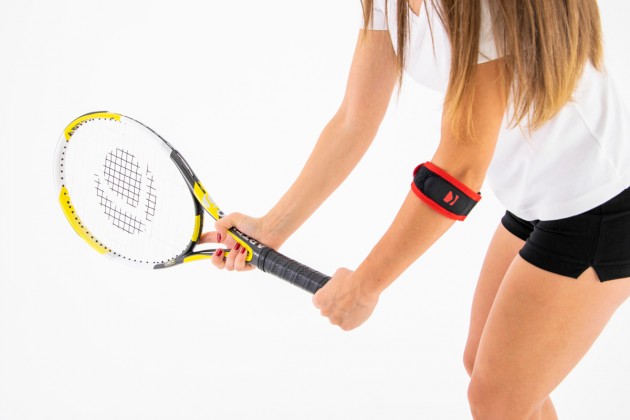 Elbow and golfer's tennis brace AS-PL relieves the pain of the epicondyle and inflammation of the extensors or flexors. Depending on the application place, the brace reduces the overusing and painful trigger points in the lateral or medial epicondyles.
AS-PL elbow brace is made of innovative fabric AirRubber.
Between two layers of the rubber we use a vibration-dampening silicone pad which distributes stress across the affected tendons.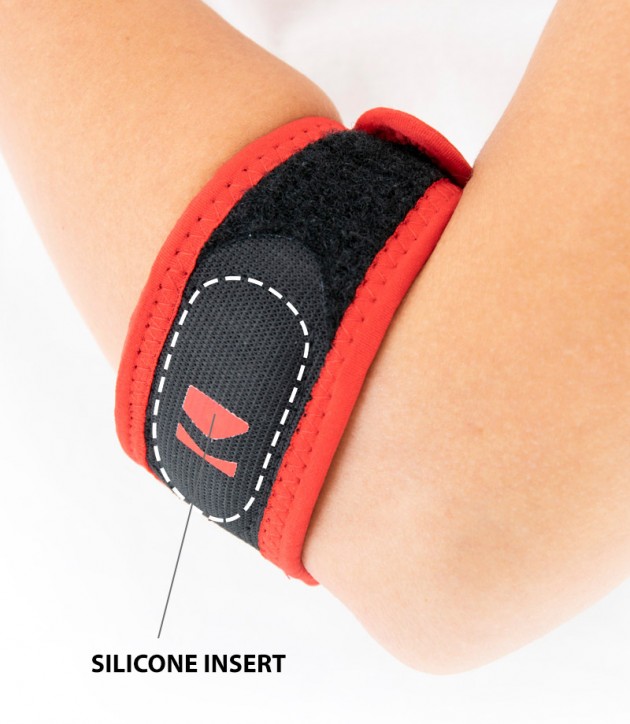 An extremely lightweight and wrap-around design make our strap universal for each user.
Purpose of use
– Tennis elbow
– Golfer's elbow
Sizes
Size
Forearm circumference
How to measure
Universal
min 22 – max 30 cm
min 8,7″ – max 11,8″
Total height of the product: 5 cm (2″)
Fits for both forearms.
Gallery
Technology
MATERIALS
AirRubber™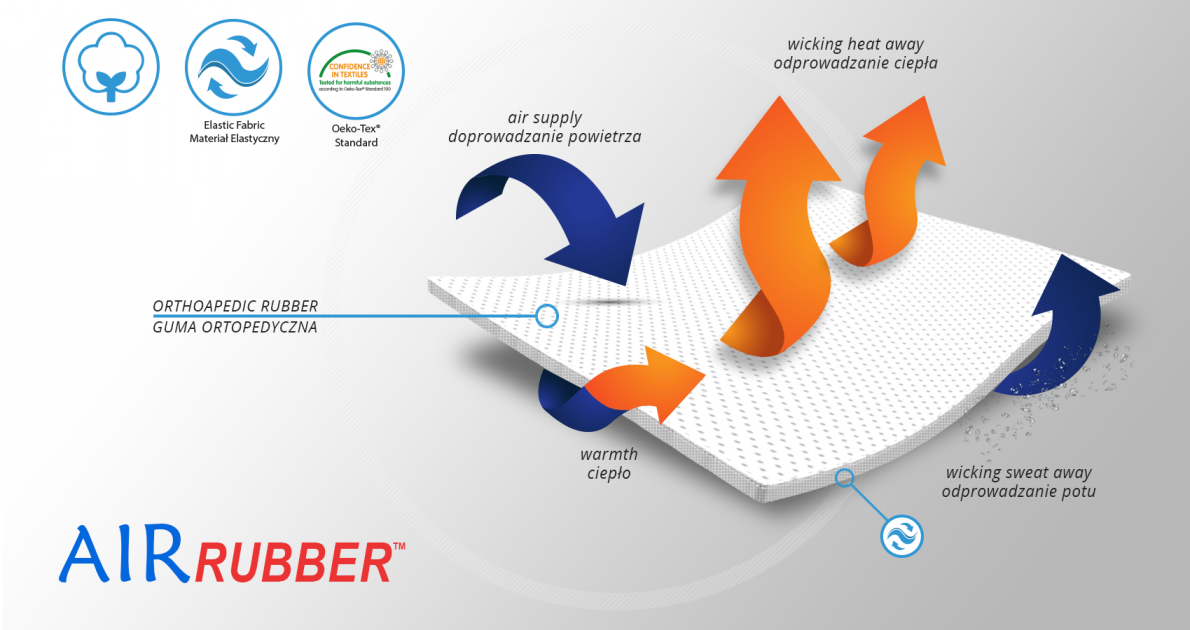 AirRubber™ has unidirectional elasticity and it's breathable. This lamination is perforated. Between the braids air flows freely and skin can breathe. In addition in high compression, these rubber braids provide a gentle massage for skin. Our orthopedic rubber is very friendly for skin.
TECHNOLOGICAL SYSTEMS
2in1 SOLUTION - full comfort, simply use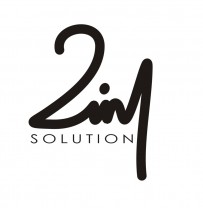 2in1 SOLUTION is another innovative solution that is aimed at perfect fitting of REH4MAT braces to different patients' needs. It is common knowledge that our main idea is to provide comfort and stabilization to the knee joint and ensure the most easy way of using our braces. That is why, work of our technologists has already ended with the real success! They have designed 2in1 SOLUTION and used it in some of our knee stabilizers. 2in1 SOLUTION is a unique project that connects both open knee brace function (it's easy to putting on) and closed brace function (very good patella and knee stabilization). To ensure such a great stabilization the braces was equipped with anatomic-shaped patella donut). An additional advantage of 2in1 SOLUTION is an unrepeatable design - open popliteal fossa, what improves comfort of use. Such a solution allows skin for breathing and as a result the braces are wearing in a free and effortless way.
PROTECT BY SILICONE

Downloads


Class I medical device in accordance with Regulation (EU) 2017/745 of the European Parliament and of the Council of 5 April 2017. on medical devices.