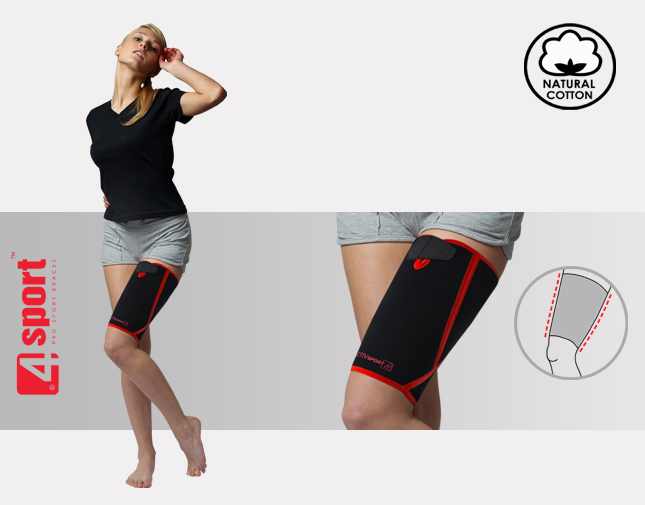 ANATOMIC THIGH/GROIN SLEEVE
The product is available while stocks last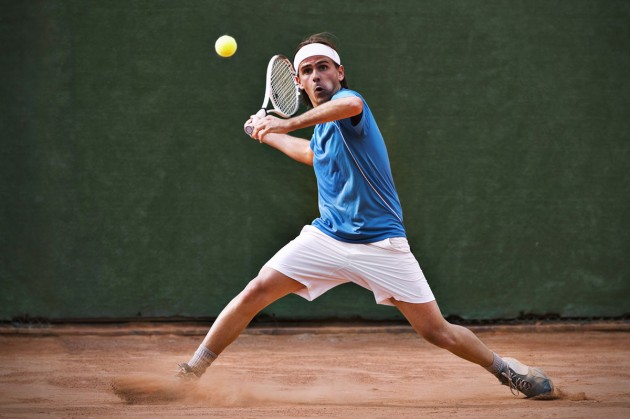 Inflammation of thigh adductors is called as an tendinopathy. These muscles goes along the inner side of the thigh. Injury biomechanics is based on muscle sudden contraction, connected with tight external rotation and abduction of the hip. The causing factors are muscle imbalances (when abductors are stronger than adductors) and their poor flexibility. Adductor strain is common injury in tennis and football, but we can observe it in every kind of sport, where sudden changes of direction and steps forward occur.
Sudden contraction of adductors can strain and rupture of tendons. Athletes, especially football (soccer) and tennis player, suffer from groin pain that is often symptom of adductor tendinopathy.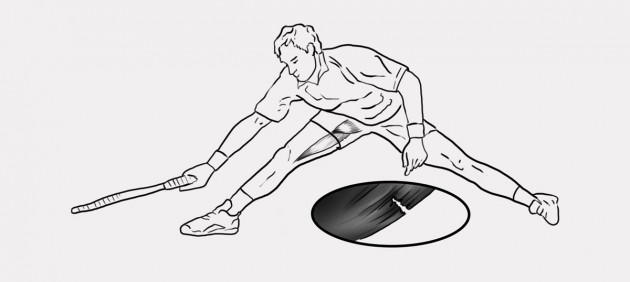 Product description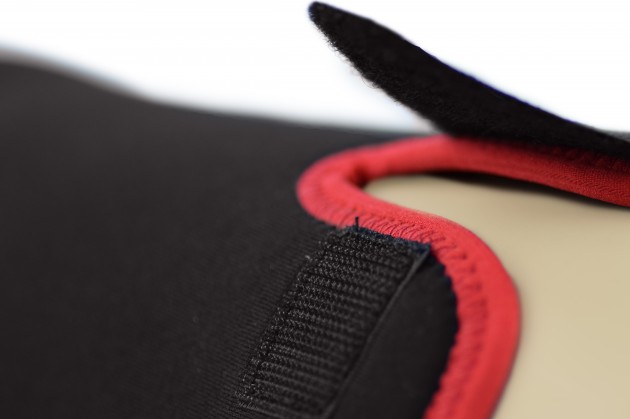 Anatomic thigh and groin sleeve AS-U is the excellent solution for everyone who's looking for compression and therapeutic warm connected with protection against injuries during trainings.
Our thigh and groin brace is made for active people to support minor pain, sprains and strains.
Thigh sleeve AS-U is anatomical contoured and provide a custom, comfortable fit. It's made of innovative, providing compression and skin-friendly fabric called CottonPren. The fabric is made of neoprene foam, laminated with polyester and internal elastic cotton terry.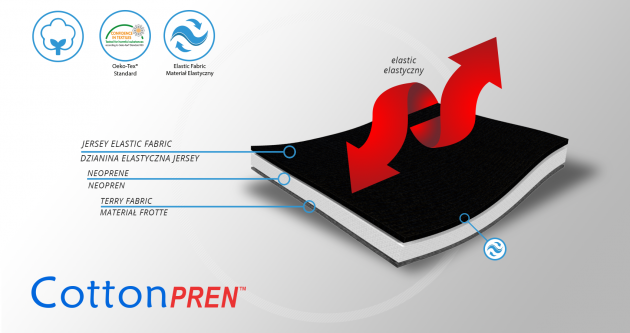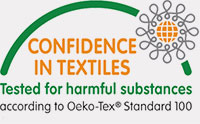 Our thigh and groin sleeve AS-U provides compression what reduces swelling, exudation and pain. air-flow vented CottonPren keeps moisture out, promotes therapeutic warmth and healing. It improves cellular metabolism what reduces inflammation. Anatomic-shaped sleeve is designed to fit the left or right thigh.
High quality of AS-U sleeve protects leg against the injuries in sport very nicely.
Purpose of use:
- stressed muscles and tendons
- inflammation (tendinopathy)
- pain in the thigh and groin area
Available sizes
Size
Thigh circumference 5 cm below the groin
How to measure
S
48-52 cm
(18,9″-20,5″)
M
52,5-56 cm
(20,7″-22″)
L
56,5-60 cm
(22″-23,6″)
XL
60,5-64 cm
(23,6″-25,2″)
XXL
64,5-68 cm
(25,2″26,8″)
XXXL
68,5-72 cm
(26,8″-28,3″)
Total length of the product: 26 cm (10,2″)
Downloads

Medical products class 1 – conforming the directive of the Board (93/42/EEC) concerning medical products. Producer of orthopedic and medical products, firm REH4MAT issued appropriate EC declaration of conformity.