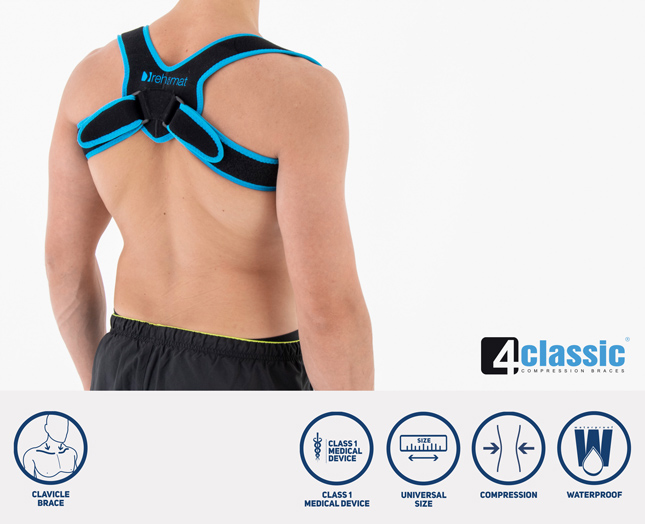 UNIVERSAL CLAVICLE BRACE
COLLARBONE FRACTURE
Collarbone connects shoulder blade with ribcage. This type of fracture is common and consist of about 5 percentage of all adult fractures. Most clavicle fractures occur when a fall onto an outstretched arm puts pressure on the collarbone. This fracture is usually obvious when pain and swelling occur. Also, mobility of the upper limb is highly limited. Most broken collarbones can heal without surgery but with 8-shaped clavicle brace AM-PCS.
Product description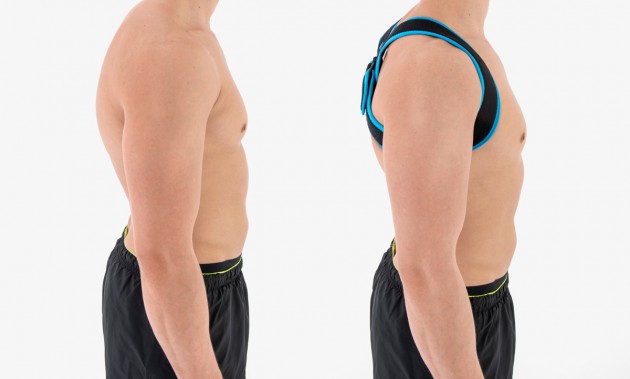 Our clavicle brace AM-PCS is an excellent product in case of collarbone fracture. The brace is made of innovative fabric UniPren™.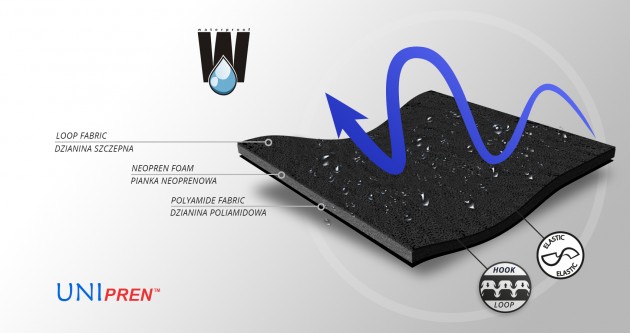 It is universal 3-layered fabric made of external elastic polyamide self-gripping layer and internal neoprene foam with elastic jersey. Our fabric is soft and elastic and not knitted, what prevents skin against the skin abrasions in the compression zones. Self-gripping function of UniPren™ allows to fit the brace precisely.
The fabric is waterproof, so you don't need to remove our collarbone brace when you take a shower!
Our clavicle brace AM-PCS immobilizes the collarbone and prevents against bone chip fracture. Using it for 4-5 weeks provides healing and recovery. UniPren™ is self gripping material that is easy to adjust for perfect therapeutic fitting.
Clavicle brace AM-PCS has special design of shoulder straps to improve comfort of use.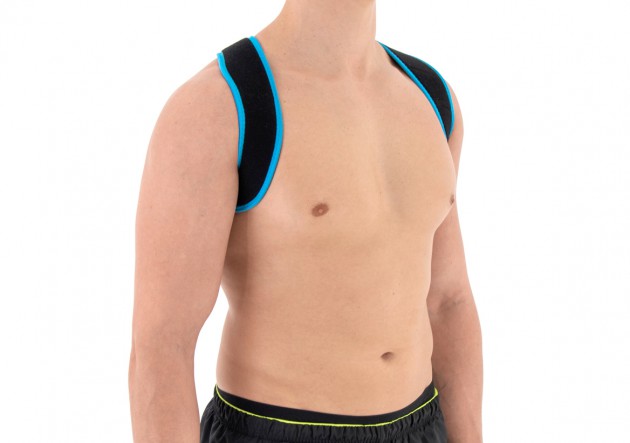 Wrap around design and easy adjustment provide healing compression, reduce swelling and exudation. The fabric is slightly elastic and provides comfort immobilization.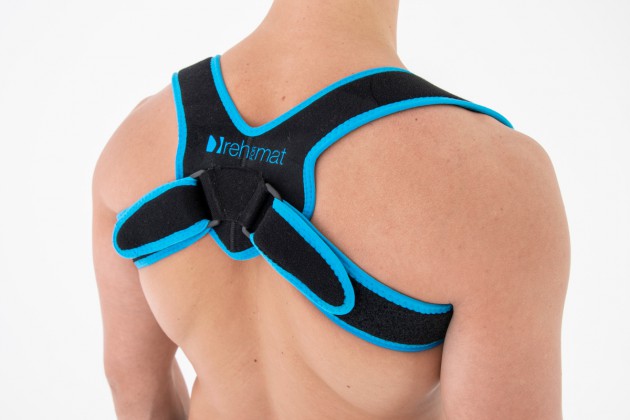 Purpose of use
- clavicle fracture
- clavicle dislocation
- upper back pain
- poor posture
- po-op immobilization
Available sizes
Size
Chest circumference
How to measure
Universal
min 70 – max 90 cm
min 27,6″ – max 35,4″
X-Size
min 90,5 – max 120 cm
min 35,6″ – 47,2″
Downloads

Medical products class 1 – conforming the directive of the Board (93/42/EEC) concerning medical products. Producer of orthopedic and medical products, firm REH4MAT issued appropriate EC declaration of conformity.