Home
»
Publications
» Our devices appreciated by National Medical Publishing House!
With pleasure, we would like to share our success with you! In 2016, there appeared a publication 'Medical Devices. Custom-Made Products' that was written by Krzysztof Gieremek, Szymon Janicki, Bogumił Przeździak and Marek Woźnicki. In this publication, you can find lots of references to devices manufactured by REH4MAT. The publication presents the rules of providing the medical devices and additional equipment to patients who need it to be able to live their normal life. The report contains the information regarding medical devices – both the standard ones, as well as custom-made products.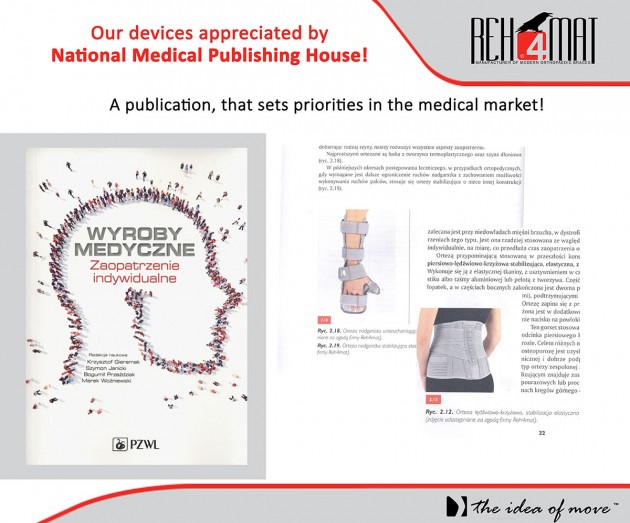 We have been the part of the orthopaedic market for 10 years creating the history of orthopaedic and rehabilitation equipment in Poland. That is why, we really appreciate the fact that we can find our brand in such a prestigious publication. Thank you for supporting us!