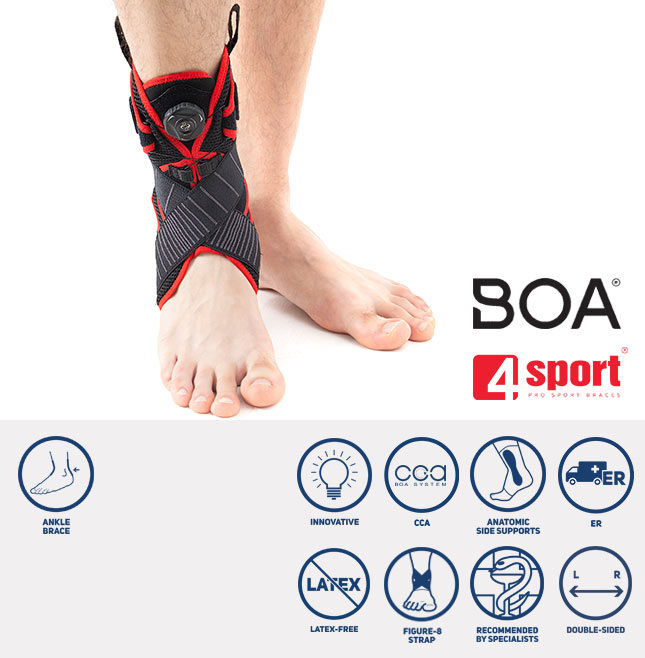 ACTIVE ANKLE BRACE WITH CCA SYSTEM
Ankle strain and sprain are common injuries. It can cause giving up sport activities and can require the surgery treatment.
Ankle strain and sprain are common injuries that can interfere with everything from sports activities to activities of daily living. They can require the surgical treatment.
The incidence of ankle sprains in Poland is 360 000/ year. Ankle sprain is the most commonly diagnosed condition by orthopedic surgeons. Ankle sprains are due to twisting and stretching of ligaments beyond their anatomical range that results in soft tissue injury and damage to the joint capsule. Approximately 95% are caused by excessive ankle inversion and only 5% with ankle eversion.
Twisted ankles don't always require a visit to the orthopaedist. It depends on ankle the degree of sprain. First degree sprains can be treated by rest, cold therapy (ice), compression, elevation and stabilization with an ace bandage or support. Second degree sprains require an orthopaedist's treatment and commonly a prescription for a professional ankle brace. You should understand that professional medical ankle braces are more efficient than a simple cast.
Reh4Mat has the Ankle brace to fit the medical requirement!
Product description
AM-OSS-05/CCA brace by Reh4Mat is one of the most advanced braces we offer.
The outside of the device is made of spatial fabric AirDistance III which support lateral stabilizers. The openwork construction allows the skin to breath and improves the comfort of use.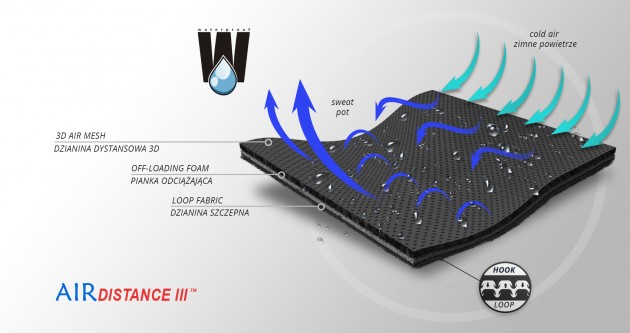 AirDistance III is breathable durable lamination. Consists of 3 layers: external self-gripping polyamide, comfort foam inside and internal polyamide 3D fabric. This spacer fabric 3D provides high air permeability and minimal water and moisture absorption. Waterproof material.
The laced system utilizing Boa® Fit, helps you fit your brace to every ankle shape.
Two lateral anatomic-shaped splints stabilize the joint effectively. The low profile design allows our ankle brace to be used in all athletic shoes.
Our ankle brace's advantage is universal side – it is suitable for right and left leg.
The AM-OSS-05/CCA ankle brace with lateral support, laced construction and spiral dynamic straps provide excellent ankle stabilization.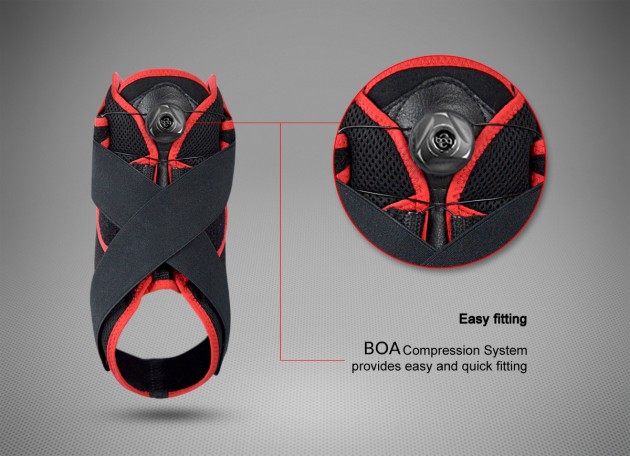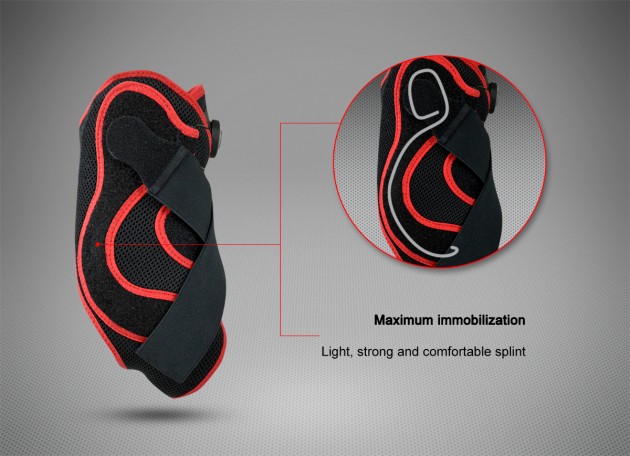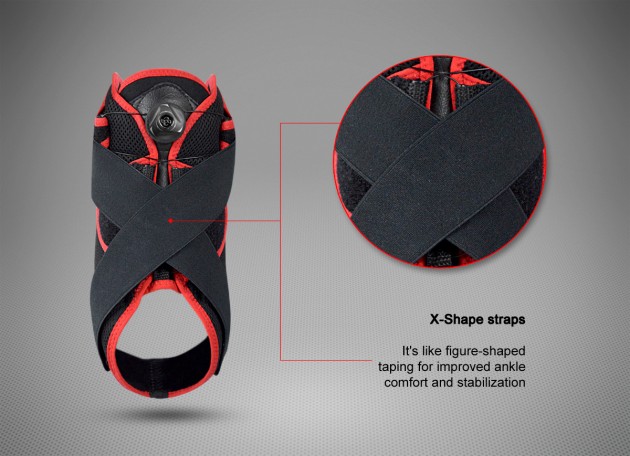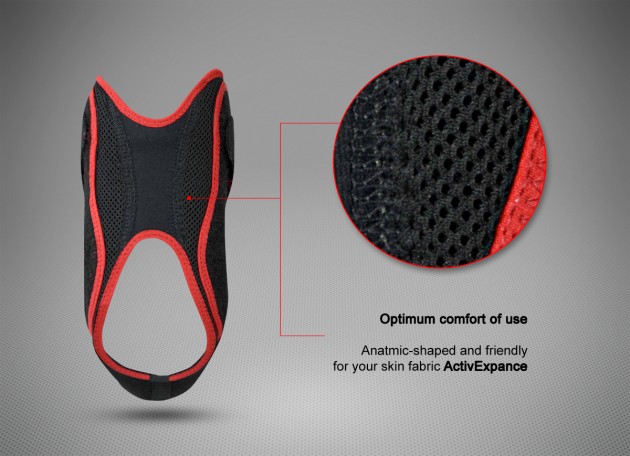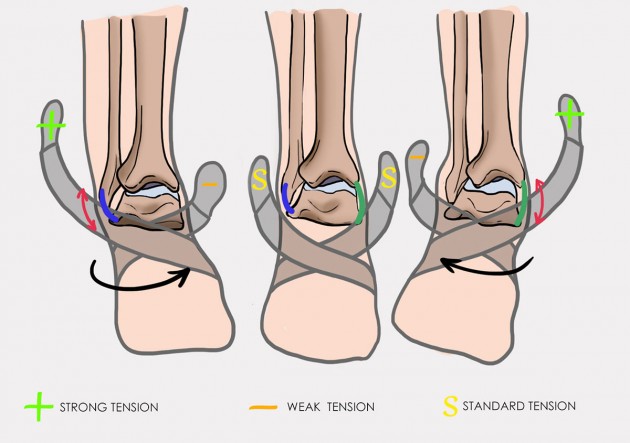 Ankle brace AM-OSS-05/CCA allows to maintain the foot in inversion or eversion. Depending on natural foot position, we can correct and maintain the foot in the required position. This solution is possible by adjustment of tension of two elastic straps.
To correct the inversion there is necessary to re-adjust the medial strap to achieve the desired tension. To maintain the foot in the eversion, there is necessary to re-adjist the lateral strap. When you adjust the straps in standard tension, you will maintain the foot in the neutral position.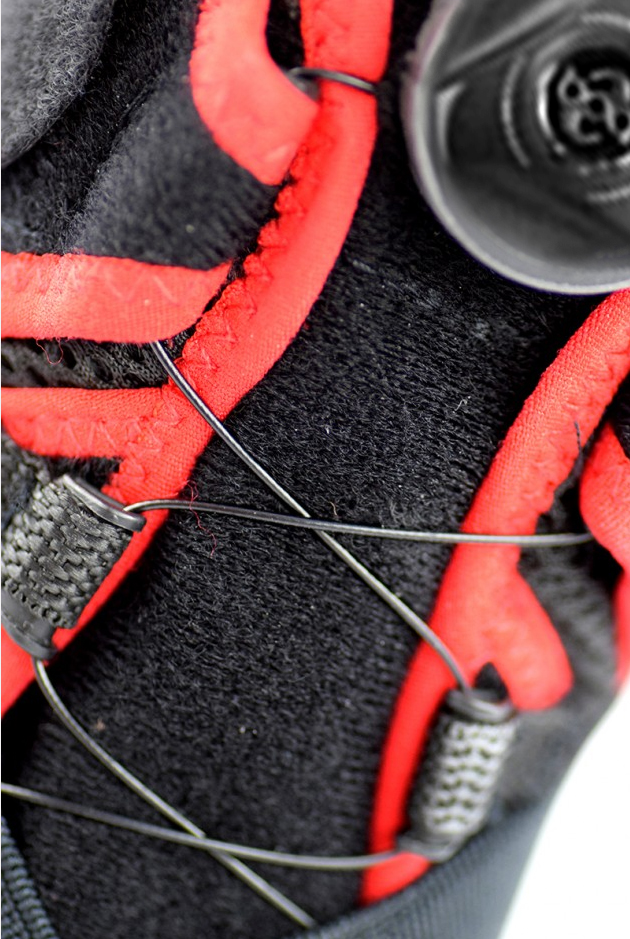 Purpose of use
ankle strains or sprains
ankle dislocation
as an protection after cast immobilization (after fractures, raptures, sprains, strains)
chronic Ankle Instability
acute or Chronic Ankle Injury
prophylactically in sport
Available sizes
Size
Heel circumference
How to measure
S
27-30 cm
(10,6″-11,8″)
M
30,5-33 cm
(12″-13″)
L
33,5-36 cm
(13,2″-14,2″)
XL
36,5-39 cm
(14,4″-15,4″)
Boa® Fit System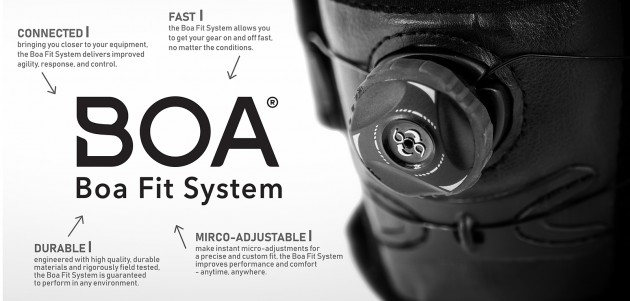 Delivering fit solutions purpose-built for performance, the Boa Fit System is featured in products across snow sports, cycling, hiking/trekking, golf, running, court sports, workwear, medical bracing, and prosthetics. The system consists of three integral parts: a micro-adjustable dial, super-strong lightweight laces, and low friction lace guides. Each unique configuration is engineered for effortless precision delivering a connected, fast, customized and durable fit, and is backed by The Boa Guarantee.
Setting up
ATTENTION: Our Boa® Fit System is very effective with big interaction strength so it's necessary to use it with caution.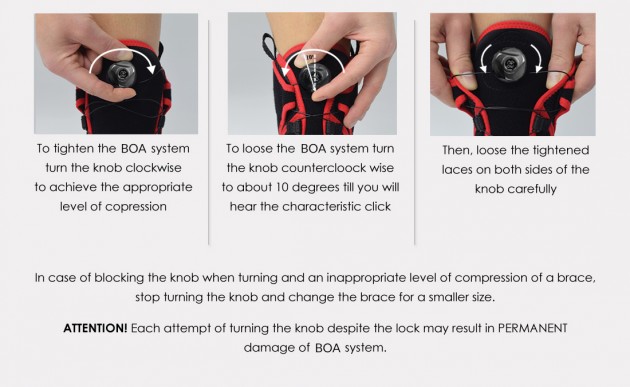 Downloads

Medical products class 1 – conforming the directive of the Board (93/42/EEC) concerning medical products. Producer of orthopedic and medical products, firm REH4MAT issued appropriate EC declaration of conformity.