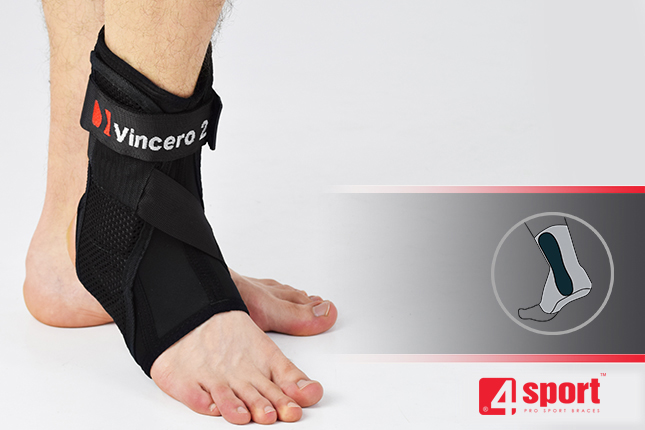 VINCERO 2
ORTHESE OF ANKLE WITH SPIRAL BELT
Product description
Ankle brace AM-SX-04 including shin and foot orthoses ranks among the AFO group, and is one of the best and most universal stabilizing ankle braces on the market.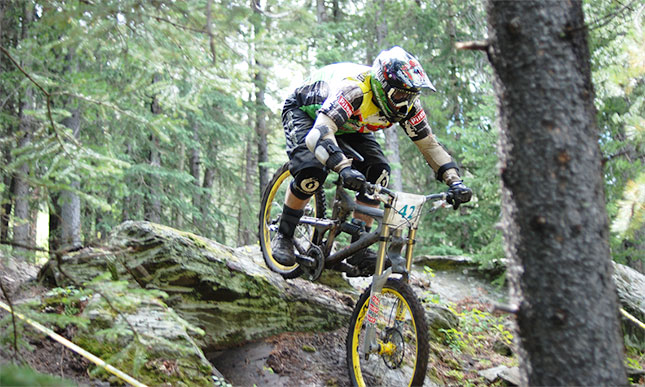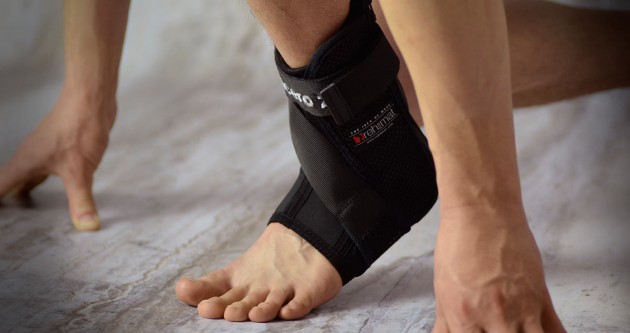 The product can be used prophylactically in the case of extreme sports, motor sports, martial arts, and all sports where hocks are exposed to frequent injuries.
It was made of PowerFit.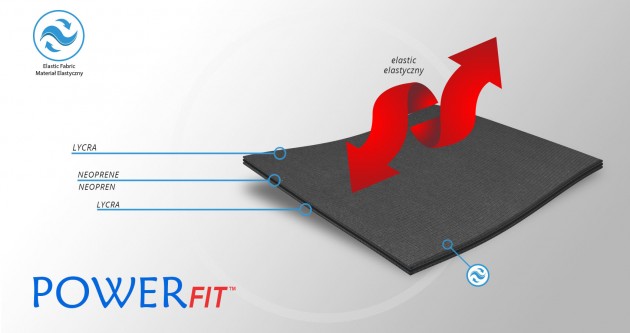 If you dream about soft, thin and almost invisible brace with excellent compression during daily activities – choose the device made of PowerFit fabric. This is 3-layered textile that fits to body precisely making 'the second skin' and can be stretched in all directions. External layer is made of spandex that provides excellent compression and it's resistant to the dirt and damage and reduces muscle vibrations. Internal layer is soft and skin-friendly. The innovative construction of PowerFit allows to maintain cool joint even in hot temperature and it heats it in winter. The braces made of PowerFit are the most innovative devices on the orthopaedic market and almost invisible for patient.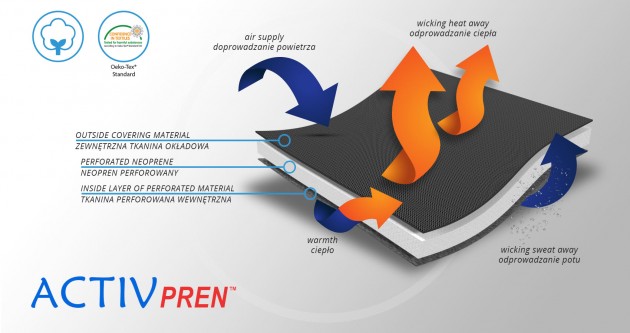 ActivPren is an active 3-layered fabric made of elastic jersey layer and neoprene foam. This lamination is very soft and high elastic. The skin can breathe freely and its required temperature is maintained because of AirSupply System. This material is not knitte, what prevents skin against the skin abrasions in the compression zones. Our braces, made of ActivePren are the most durable and provide the best stabilization in the market. Waterproof material.
Additionally, the device is equipped with a spiral band stabilizing the ankle joint as well as pressing scales to the limb. This design results that the brace perfectly stabilizes each ankle joint prevents its twisting. Provides a combination balance of the protection and support and does not limit the functionality of the ankle joint.
Elegant and sophisticated in every inch brace Vincero 2, easily fits in any ssport's footwear, not elbow it.
Each size has a different shapes of orthotic scales, other scales also occur at stabilizing left and right legs.
In order to facilitate the putting on the product, the back is made with a zipper closure, the sides with inflexible pockets for anatomically shaped scales made of plastic.
For each brace – Vincero 2 two sets of scales are provided:
SOFT scales in yellow – are the scales made of polyethylene and have an average degree of stability,
RIGID scales in black – are the scales made of reinforced polyamide and are characterized by a strong degree of stability.
Way of exchange of scales in the product is to unfasten security side pockets and place in them appropriate scales. When mounting the scales pay the attention to the subtitles that are on them, subtitles determine on which leg is the scale and whether it is the outer or medial scale.
Purpose of use
after ankle joint injuries (strain, fracture, rapture)
as an support after fractures and surgeries
ankle instability
ankle degeneration
prophylactically in physical activates
Available sizes
Size
Heel circumference
How to measure
S
27-30 cm
(10,6″-11,8″)
M
30-33 cm
(11,8″-13″)
L
33-36 cm
(13″-14,2″)
XL
36-39 cm
(14,2″-15,4″)
Left/right side available
Setting up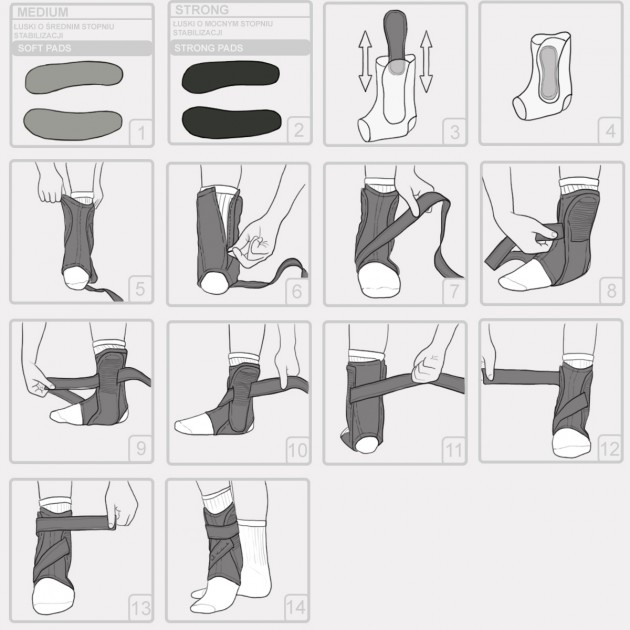 Downloads

Medical products class 1 – conforming the directive of the Board (93/42/EEC) concerning medical products. Producer of orthopedic and medical products, firm REH4MAT issued appropriate EC declaration of conformity.