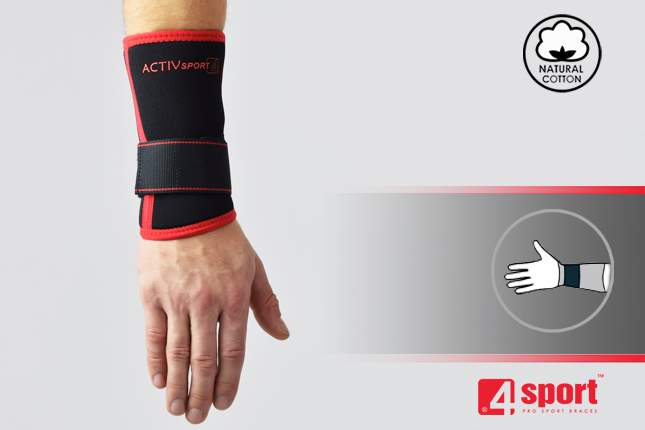 ANATOMIC WRIST BRACE WITH CIRCULAR STRAP
The product is available while stocks last
Wrist dislocation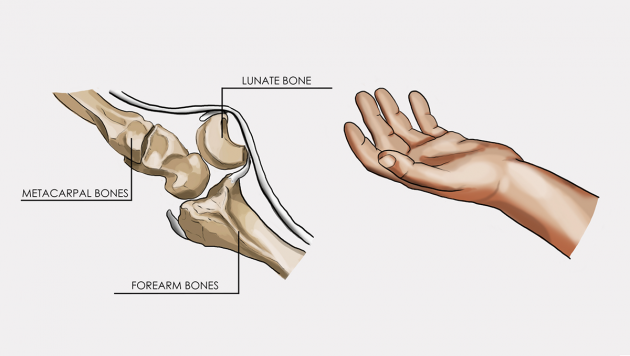 There are a few types of wrist dislocation. The most common is the lunate dislocation as an result of ligaments injury. Non-treatment dislocation can cause a lot of serious consequences.
The dislocation often occurs when athlete falls on their outstretched hand. After this, the patient feels pain and deformation is very visible. What's more, the median nerve is compressed and it causes the numbness of I-III fingers.
If you want to protect your wrist in sport training against the injury, check our new anatomic wrist brace AS-N.
Product description
AS-N wrist brace is an anatomic-shaped medical device what provides excellent compression. It's made of innovative, high-compressive and skin-friendly material called CottonPren. It's soft and elastic what improves the compression. This fabric is made of comfort neoprene foam with polyester lining and internal elastic terry.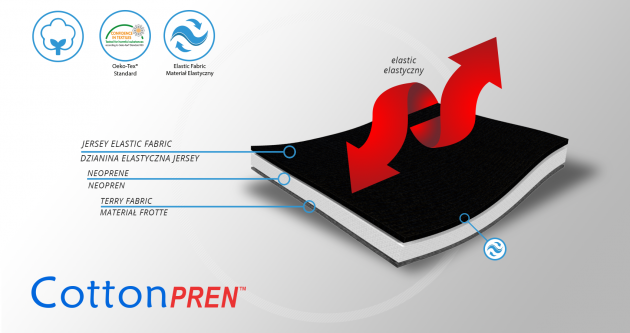 Internal side of the CottonPren is covered by cotton with OecoTex standard 100 certificate what makes it skin-friendly. The fabric is very durable and can be washed time and time again without any loss of the elasticity. It makes your skin dry and it's environment-friendly, because doesn't contain chlorine.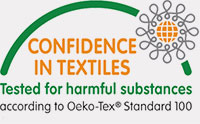 Features of anatomic wrist brace AS-N:
heat, support and compression of the wrist joint
absorption of the falls and contusions
modern design and anatomic shape providing good fitting
additional, non-elastic circular strap providing good stabilization
the hand is free what doesn't limit the motion
improvement of proprioception
pain relief, off-loading and stabilization of the wrist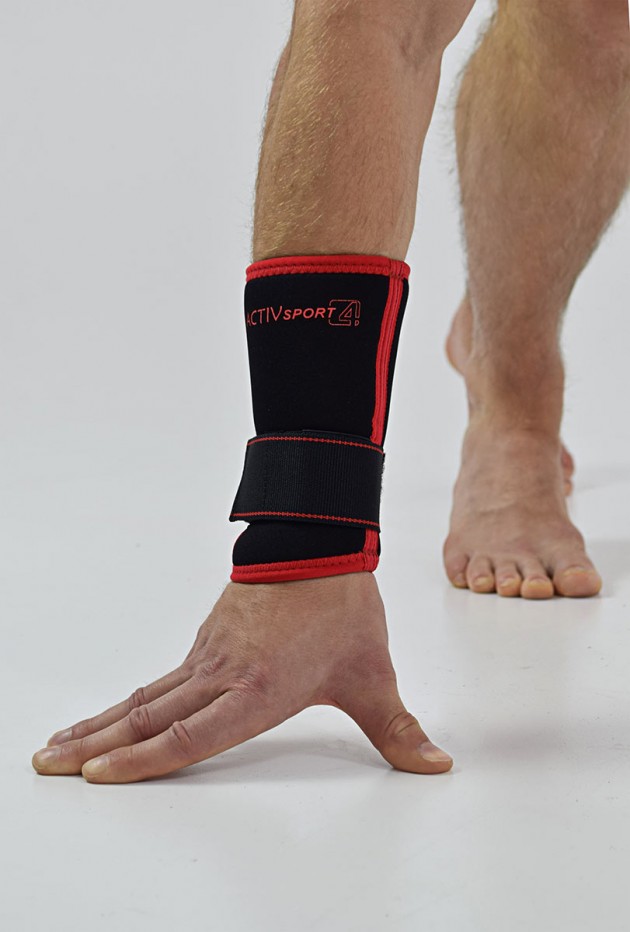 Purpose of use
after wrist injuries
bursitis
joint degeneration or inflammation
prophylactically in sport
Available sizes
Size
Wrist circumference
How to measure
S
13-15 cm
(5,1″-5,9″)
M
15,5-17 cm
(6,1″-6,7″)
L
17,5-19 cm
(6,9″-7,5″)
Left/right side available.
Downloads

Medical products class 1 – conforming the directive of the Board (93/42/EEC) concerning medical products. Producer of orthopedic and medical products, firm REH4MAT issued appropriate EC declaration of conformity.