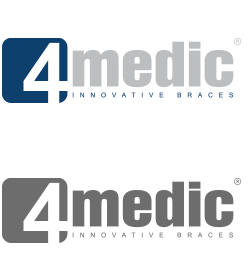 Knee brace

24h therapy

Anatomic joint 2RA

CCA

Class I medical device

Innovative

Perfect for skiers

Waterproof
ATOM ACL/CCA
FUNCTIONAL KNEE BRACE WITH BOA® Fit System
Description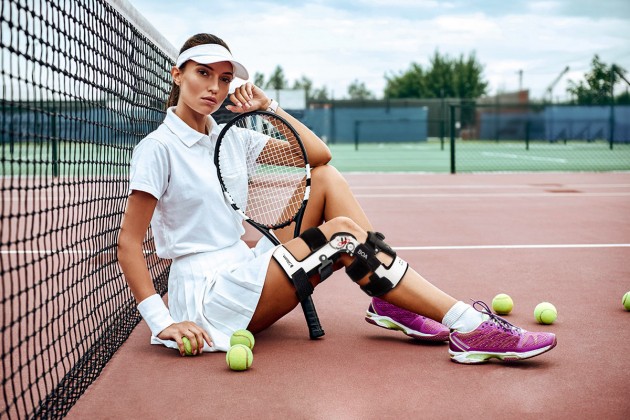 ACL tear
Anterior cruciate ligemant (ACL) is common injury among athletes. Also, approx. 80% of ACL injuries occur during "non-contact" sport activities. What's the reason?
There is evidenced that sudden knee pivoting or harmful landing from a jump may result in torn ACL. In this case, can we suggest that professional athletes only have problems with their knee ligaments?
The sports with high risk of ACL injury include football, basketball, tennis, rugby, volleyball, hockey, gymnastics and much more. Also, amateur skiers may suffer from ligament tear due to unproper warming up before skiing activities.
Treatment of torn ACL depends on degree of injury. If the knee twisting motion wasn't significant and ligament was only stretched, not torn generally, the conservative treatment methods are sufficient. However, in case of severe ligament tear, the knee surgery or arthroscopy are necessary. Unfortunately, one you get the injury, you may have chronic knee instability and more injuries in future. So, should I give up my sport hobby? Absolutely no! Try our functional knee brace ATOM ACL/CCA and protect your knee like champions do!
Product description
Functional knee brace ATOM ACL/CCA is an excellent solution for anteriori cruciate ligament protection. The brace has innovative ACL pad with BOA® Fit System which reduces the anterior drawer syndrome.
Our ATOM ACL/CCA knee braces with 4-Points support are the best protection for knee ligaments. First of all, they are dedicated for active athletes, where ACL injury is very common. They provide maximum security and knee protection.
Anterior drawer syndrome, so called anterior translation of tibia, is the principle clinical symptom of ACL tear. When the ligament is overstretched or torn, the knee becomes instable and anterior translocation of the tibia relative to the femur occurs.
ACL pad with BOA® Fit System provides full adjustment and places the tibia posterior relietive to the thigh. It reduces the anterior drawer syndrome and improves the knee performance.
Extremely strong frame of ATOM ACL/CCA knee brace is made of light aluminum 6061 T6, which is used in aviation industry, and provides the best stabilization in the market. Additionally, the frame is hot covered by powder dye so that it waterproof. Thanks to that solution, the frame is fully indifferent to water as well as sweat.
Internal soft padding is made of comfort thermoformated foam Active3D™. It reduces the pressure on the bones prominences and increases the comfort of use.
The padding is covered with anti-slipping silicone, which prevents against the sliding the brace down.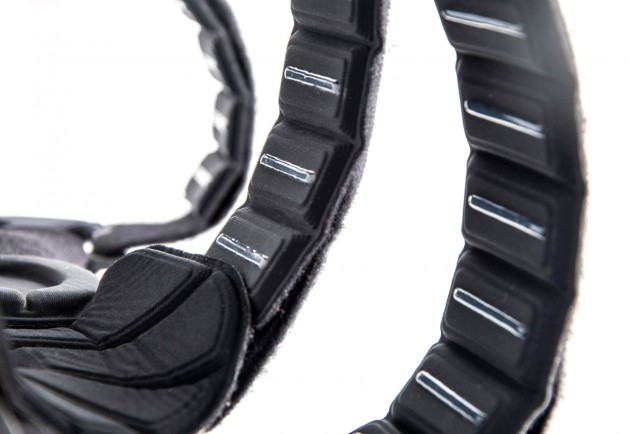 Both, aluminum frame and padding are fully waterproof. You can use our brace in the shower without removing it.
Our knee brace privides 4-point knee support:

Our knee brace ATOM ACL/CCA has innovative 2RA drop lock. It provides smooth range of motion and reflects natural, physiological knee motion.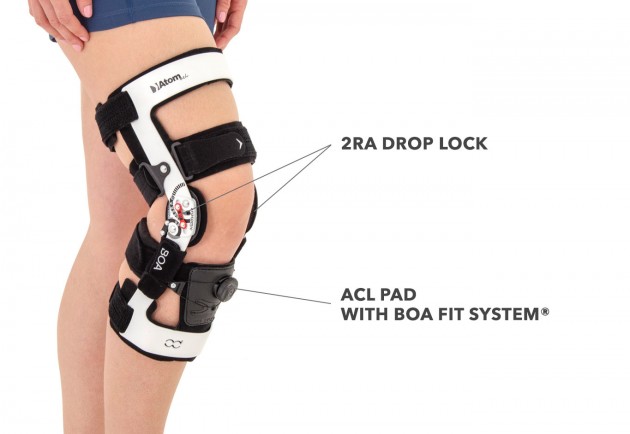 Our functional knee brace ATOM ACL/CCA is the most innovative product for ACL treatment on the market. It provides full support and protection for those who suffered from anterior cruciate ligament conditions. It is excellent solution for athletes and sport amateurs. Innovative BOA® Fit System provides smooth adjustment and pushes tibia posterior. The brace stabilizes the knee joint effectively and may be used by people with torn ACL.
Purpose of use
mild or severe ACL, PCL, MCL and LCL instability
rehabilitation after ACL or PCL reconstruction
mixed injuries ACL/PCL
knee hyperextension
How to adjust BOA® Fit System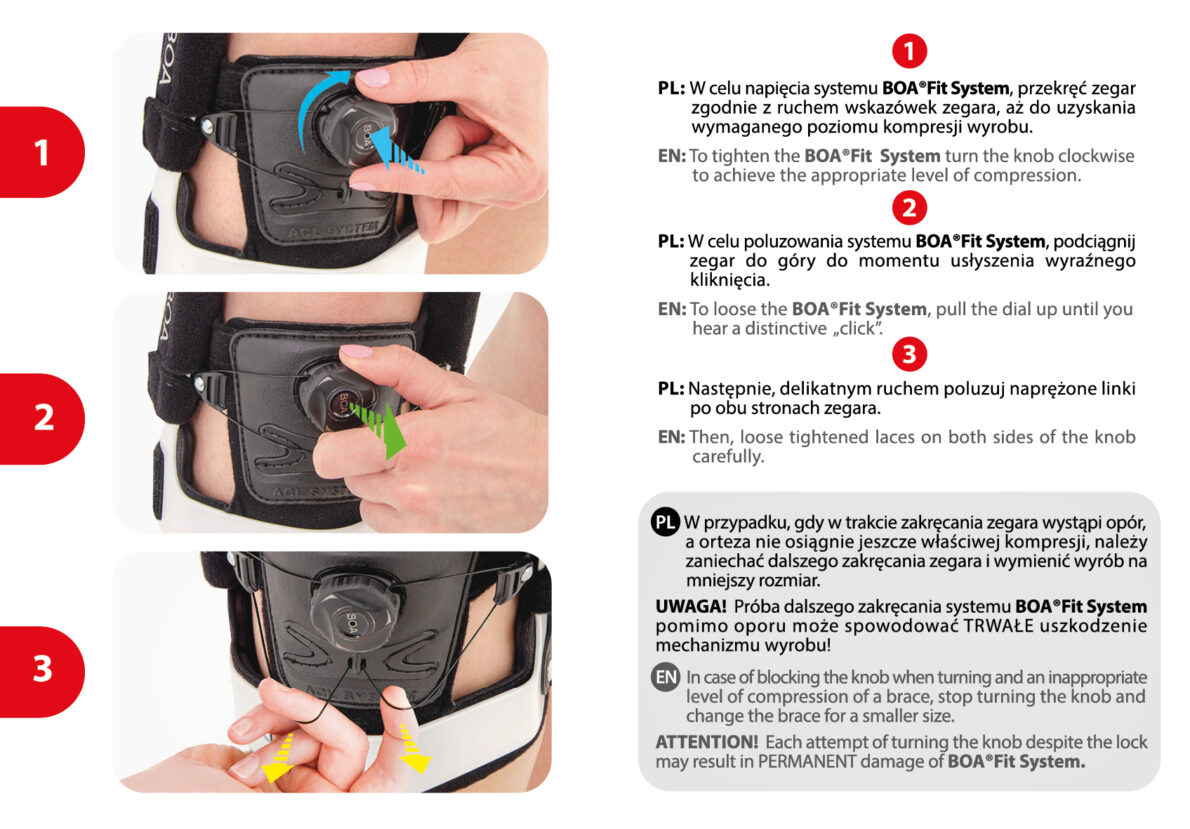 Sizes
Size
(A) Thigh circumference 15 cm above the center of the patella
(B) Calf circumference 15 cm below the center of the patella
How to measure
S
40 – 44 cm
(15,7″-17,3″)
30 – 34 cm
(11,8″-13,4″)
M
44,5 – 48 cm
(17,3″-18,9″)
34,5 – 38 cm
(13,4″-15″)
L
48,5 – 52 cm
(18,9″-20,5″)
38,5 – 42 cm
(15″-16,5″)
XL
52,5 – 56 cm
(20,5″-22″)
42,5 – 46 cm
(16,5″-18,1″)
Right and left leg specific.
Total length of the product:
S – XL: 38 cm
REPLACEMENT ITEMS
– a set of 3D covers
– a set of 3D covers and circumferential strips
Gallery
Technology
MATERIALS
Active3D™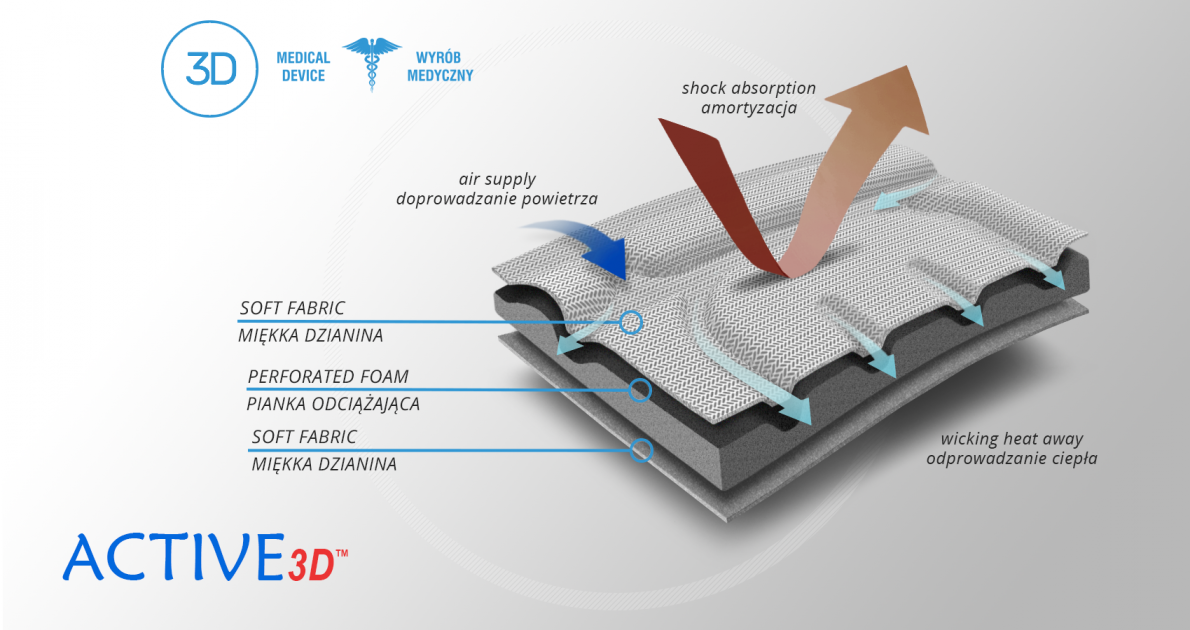 Active3D™ is thermoformed fabric made of special foamed, cell-closed designed material. It reduces the pressure on the body or any abrasions made by orthopaedic stays and aluminum splints. It is fully waterproof fabric and does not absorb sweat. It's easy to clean. Due to its features, the fabric is an excellent product for making medical orthopaedic braces and orthoses. ACTIVE 3D™ has various external self-gripping layers. Our material has special, thermoformed properties and may be shaped according to the functional goals of the final braces.
TECHNOLOGICAL SYSTEMS
BOA® Fit System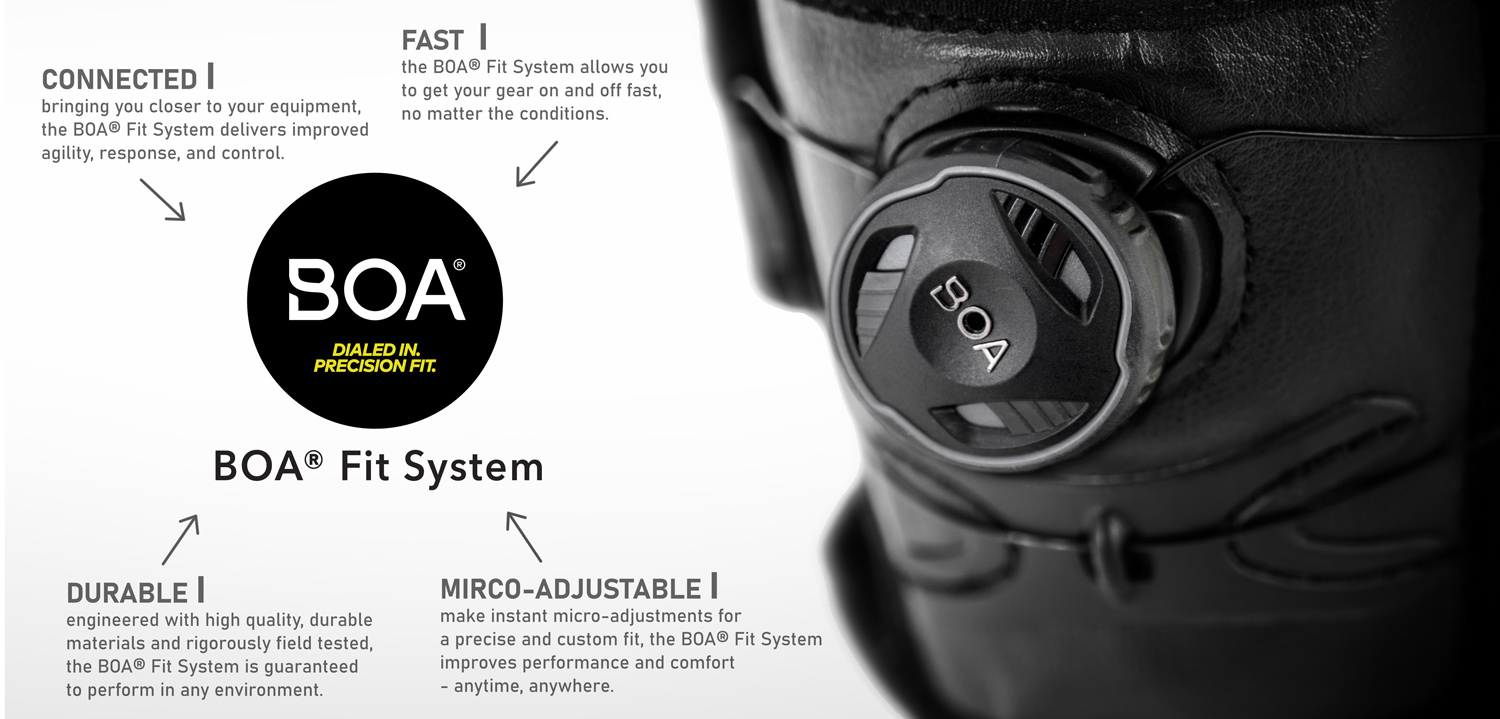 DIAL IN TO FAST, EFFORTLESS, PRECISION FIT. Delivering fit solutions purpose-built for performance, the BOA® Fit System is integrated in products across snow sports, cycling, hiking/trekking, golf, running, court sports, workwear, and medical bracing. The BOA® Fit System is engineered with high quality, durable materials that are rigorously field-tested for a micro-adjustable connection that's built to perform. Each unique configuration is engineered for power without compromising precision in order to deliver a seamless connection between equipment and body. BOA®'s dial and laces are guaranteed for the lifetime of the product on which they are integrated.  


TURN&GO

STIFFENINGS
Splint 2RA Precision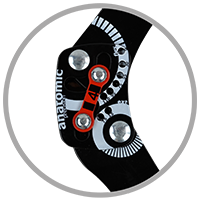 Splints 2RA Precision are a double axis anatomic splints which reflect the knee movement and during performance do not change their position towards the joint axis. Splints 2RA are double axis polycentric splints, with coupling mechanism with two main conductive elements which move of parabolic tracks. Such splints are mainly used in all knee joint braces and, apart from angle adjustment, the high lateral knee stabilization is very important. The splints are manufactured with high quality of sanded aluminium, durable cover which what makes splints neutral to the influence of sweat and salt. Flexion and extension angle adjustment is possible with special allen screws. Every brace is equipped with special Allen key which is necessary for adjustment. Anatomic splints provides hyperextension block, 30°, 55°, 75°, 95°, 110° flexion and 15° or 75° extension. The angle adjustment clock is secured from manipulation by unauthorized people. Standard length of the splints is: 290 and 390 mm. The splint and its design are patented in European Union by Reh4Mat company.
PADDINGS
3D supports
3D relief supports are independent technical solutions to relieve the rigid elements of a given orthosis. These elements are made of supporting foams or EVA foam. These foams are connected with various types of skin-friendly materials and materials with an adhesive function. These pads have the appropriate shape and color adapted to the type of orthosis. They relieve both metal elements of orthoses, such as splints, stays, underwires and orthopedic drop locks, as well as other elements that should not come into direct contact with the patient's skin. These pads have an anatomical shape and are made of comfortable foam with proper hardness and elasticity, guaranteeing the proper therapeutic effect.
Downloads
Accessories
ACCESSORIES / PRODUCTS TO BE USED WITH


Class I medical device in accordance with Regulation (EU) 2017/745 of the European Parliament and of the Council of 5 April 2017. on medical devices.