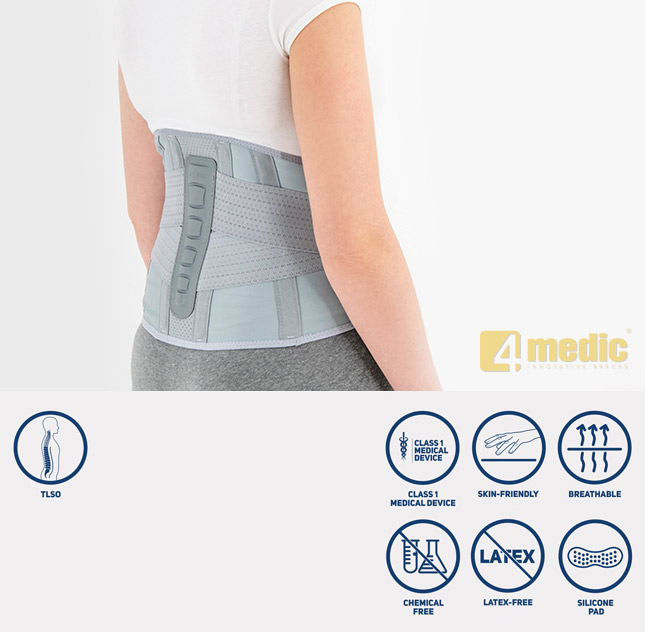 LOWER BACK BRACE
LOWER BACK PAIN
Up to 80% of people will suffer from back pain at some point in their lifetime. The spine consists of various parts: muscles, ligaments, tendons, bones and intervertebral discs. Problems with any of these structures result in back pain.
There is 2 types of back pain: acute (pain lasts 3 months or less) and chronic (longer than 3 months).
What are the common causes of back pain? Together with injuries the heavy lifting, poor posture, obesity or osteoporosis are only some of many causes.
For reducing the pressure on backbone you should use professional back brace AR-SO-01.
Product's description
Back brace AR-SO-01 should be used in case of physical activity during acute or chronic back pain.
Everyday's standing, lifting, bending causes overusing the spine. When you wear our AR-SO-01 back brace which is equipped with anatomic-shaped aluminum splints, your spine is off loaded. The overloading forces are cumulated in these aluminum stays what supports the backbone and its structures.
The brace is made of skin friendly and breathable material ProFit: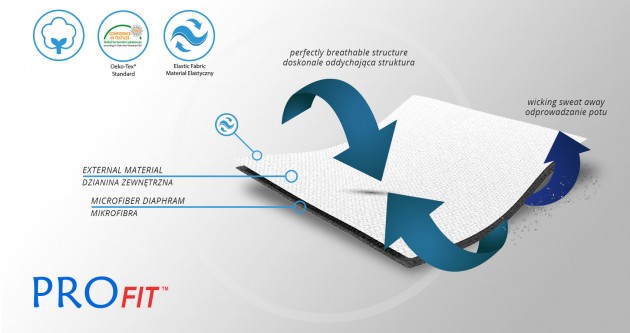 It is a double-layer fabric that is elastic in all directions and fits to limb precisely. External side is made of spandex providing excellent compression and absorbs muscles shocks in physical activity. Internal side consists of micofibre, cotton and elastane what makes it skin-friendly, breathable and providesvelvet softness. ProFit is friendly and neutral for the skin and has Oeko-Tex Standard 100 certificate.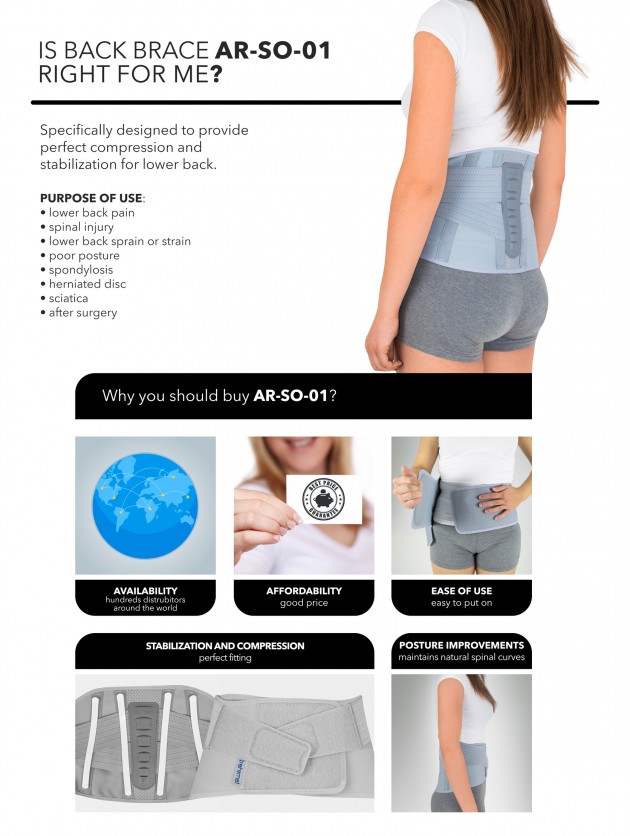 Purpose of use
- lower back pain
- lower back injuries/stressed fractures
- lower back strain/sprain
- poor posture
- pregnancy
- arthritis
- herniated disk
- sciatica
- after surgieries
Available sizes
Size
Waist circumference
How to measure
S
65-75 cm
(25,6″-29,5″)
M
75,5-85 cm
(29,5″-33,5″)
L
85,5-97 cm
(33,5″-38,2″)
XL
97,5-110 cm
(38,2″-43,3″)
2XL
110,5-125 cm
(43,3″-49,2″)
3XL
125,5-145 cm
(49,2″-57,1″)
Total height of the product:
Front
S – 3XL : 15 cm
Back
S – 3XL : 26 cm
Product options
Downloads

Medical products class 1 – conforming the directive of the Board (93/42/EEC) concerning medical products. Producer of orthopedic and medical products, firm REH4MAT issued appropriate EC declaration of conformity.