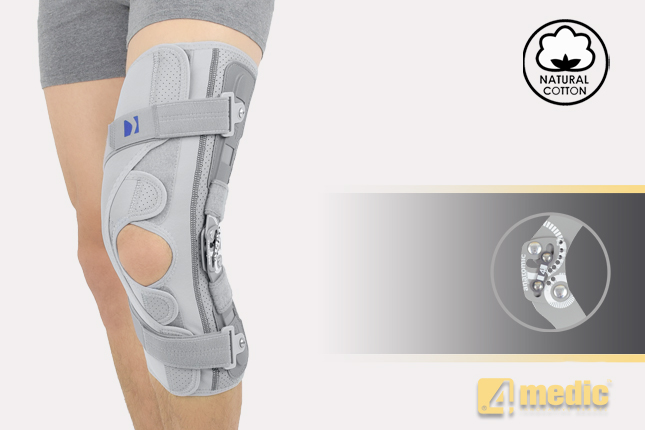 SINGLE UPRIGHT BRACE WITH ROM ADJUSTMENT AND DYNAMIC FORCE STRAPS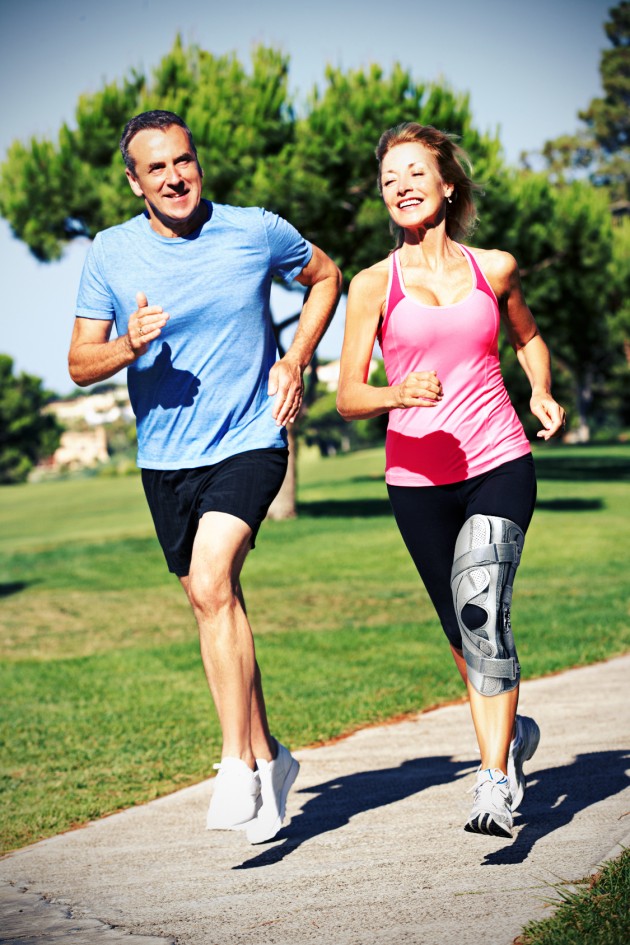 Joints degeneration called osteoarthritis (OA) is common in the modern society. The reason is obesity, lack of physical activity or repetitive stressed daily activities. In Western countries almost 20% population suffers from this condition.
Osteoarthritis can be present in every kind of the joints where the hyaline cartilage occurs. Usually this condition is connected with knee or hip joint. Obesity in 20-25 years old patients can cause OA after early 50. The problem is serious because the disease affects muscles, joints capsules, ligaments, joint surfaces and neighbouring joints.
In OA treatment is used pharmacotherapy, physical therapy, losing the weight and using orthopaedic medical braces.
Product description
The ideal solution to prevent OA is single upright brace ATTACK 2RA.
The brace is made of PowerElastic.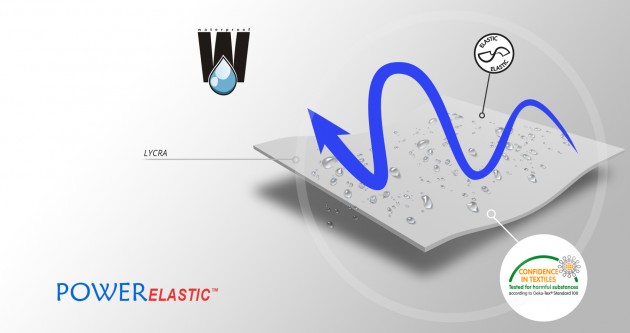 PowerElastic is a very thin and elastic lamination that we use to produce high sophisticated devices. The lamination is made of 2 layers of spandex providing excellent compression and perfect fitting. Our spandex solution absorbs the muscle's shocks during physical activity. Internal layer is skin-friendly and provides high air permeability and maintaining the skin dry. this layer is approved by Oeko-Tex Standard 100.
As the lateral support we use non-elastic and perforated AirSanmed fabric, which is covered with cotton terry on the internal side, what improves the comfort of use.
Diagram of the AirSanmed fabric: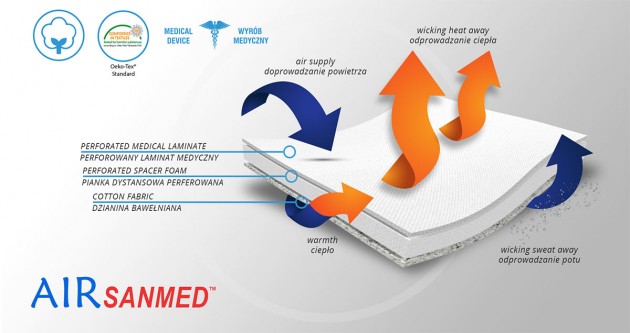 The external parts of the splint are equipped with rotating buckles where two dynamic force straps go. The straps allows to separate two knee joint surfaces what reliefs the pain and prevents against the OA progress.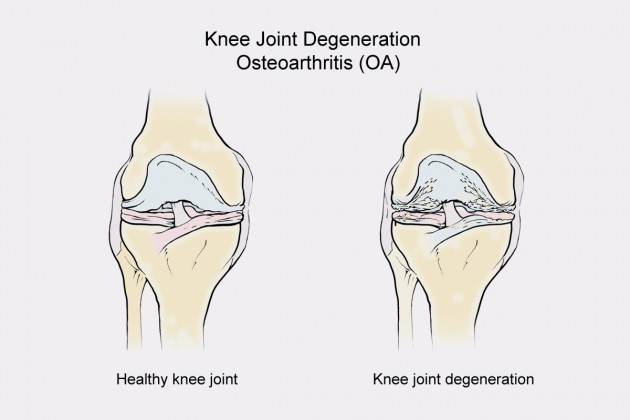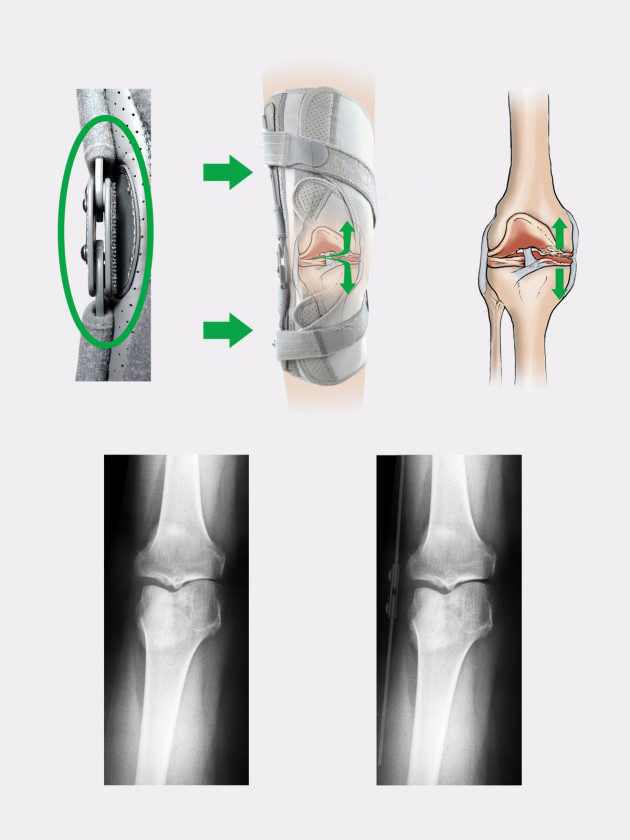 Purpose of use
ATTACK 2RA brace should be applied in cases of:
knee dislocation,
knee twist and sprain,
side instability of the knee joint,
knee ligaments injures – especially MCL and ACL injury,
knee ligaments reconstruction,
other surgeries (orthopedic),
excellent prophylaxis in sport.
Available sizes
Size
Knee circumference
How to measure
S
30-34 cm
(11,8″-13,4″)
M
34,5-38 cm
(13,6″-15″)
L
38,5-42 cm
(15,2″-16,5″)
XL
42,5-46 cm
(16,7″-18,1″)
XXL
46,5-50 cm
(18,3″-19,7″)
Left/right side available.
Setting up

Splints 2RA Precision
The brace is equipped with lateral aluminium profiled splints 2RA. This innovative splint provides following ROM adjustment: flexion: 30, 55, 75, 95 and 110o, extension: -15 and -75o or immobilization. This anatomic splint reflects natural knee motion.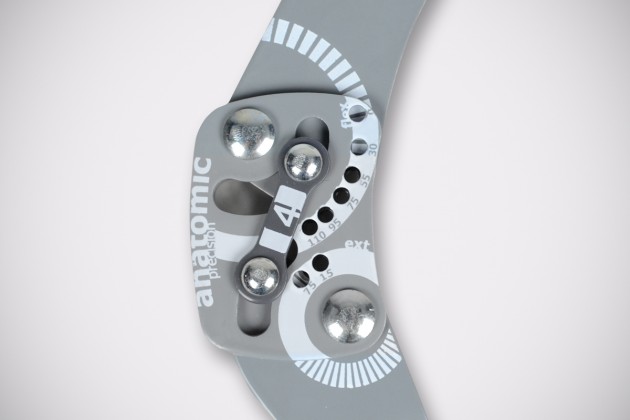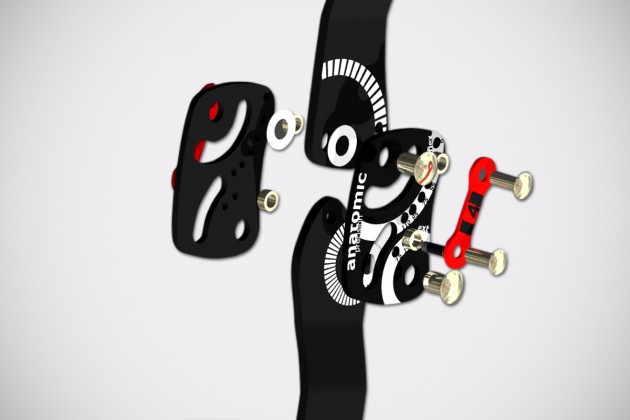 Splints 2RA Precision are a double axis anatomic splints which reflect the knee movement and during performance do not change their position towards the joint axis. Splints 2RA are double axis polycentric splints, with coupling mechanism with two main conductive elements which move of parabolic tracks. Such splints are mainly used in all knee joint braces and, apart from angle adjustment, the high lateral knee stabilization is very important. The splints are manufactured with high quality of sanded aluminium, durable cover which what makes splints neutral to the influence of sweat and salt. Flexion and extension angle adjustment is possible with special allen screws. Every brace is equipped with special Allen key which is necessary for adjustment. Anatomic splints provides hyperextension block, 30o, 55 o, 75 o, 95 o i 110 o flexion and 15 o or 75o extension. The angle adjustment clock is secured from manipulation by unauthorized people. Standard length of the splints is: 290 and 390 mm. The splint and its design are patented in European Union by Reh4Mat company.
Downloads

Medical products class 1 – conforming the directive of the Board (93/42/EEC) concerning medical products. Producer of orthopedic and medical products, firm REH4MAT issued appropriate EC declaration of conformity.