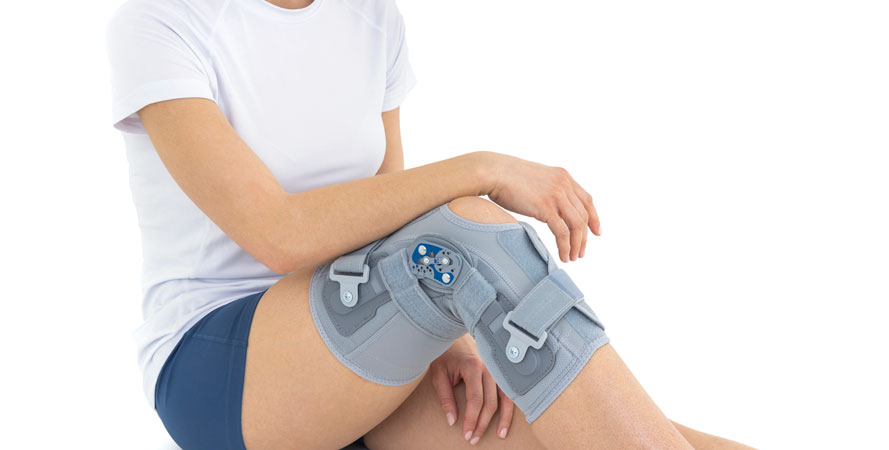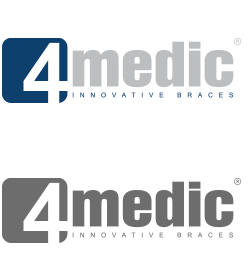 Knee brace

Anatomic joint 2RA

Class I medical device

Durable

OA orthosis

Orthopedics

Recommended by specialists
SINGLE UPRIGHT BRACE WITH ROM ADJUSTMENT AND DYNAMIC FORCE STRAPS
Description
Joints degeneration called osteoarthritis (OA) is common in the modern society. The reason is obesity, lack of physical activity or repetitive stressed daily activities. In Western countries almost 20% population suffers from this condition.
Osteoarthritis can be present in every kind of the joints where the hyaline cartilage occurs. Usually this condition is connected with knee or hip joint. Obesity in 20-25 years old patients can cause OA after early 50. The problem is serious because the disease affects muscles, joints capsules, ligaments, joint surfaces and neighbouring joints.
In OA treatment is used pharmacotherapy, physical therapy, losing the weight and using orthopaedic medical braces.
Product description
The ideal solution to prevent OA is single upright brace ATTACK 2RA.
The brace is made of Profit and Active3D.
The external parts of the splint are equipped with rotating buckles where two dynamic force straps go. The straps allows to separate two knee joint surfaces what reliefs the pain and prevents against the OA progress.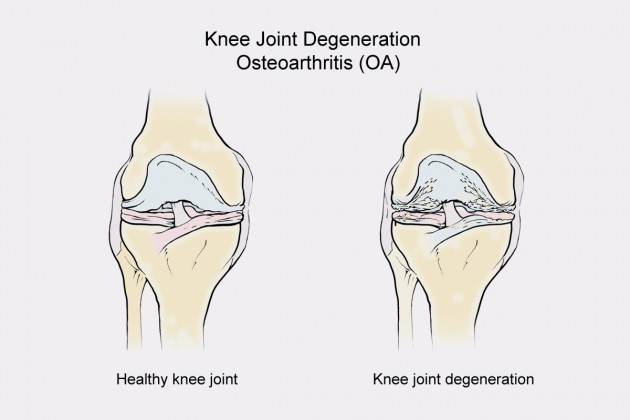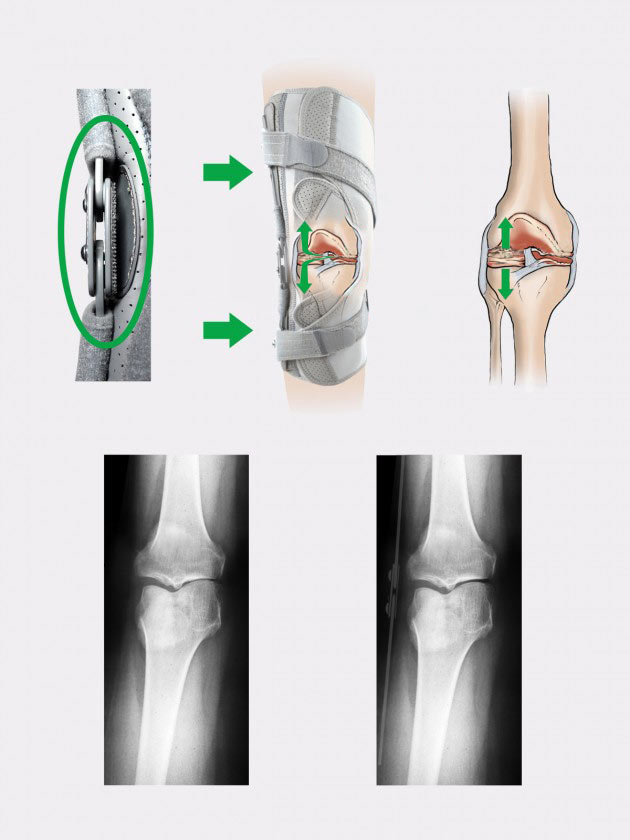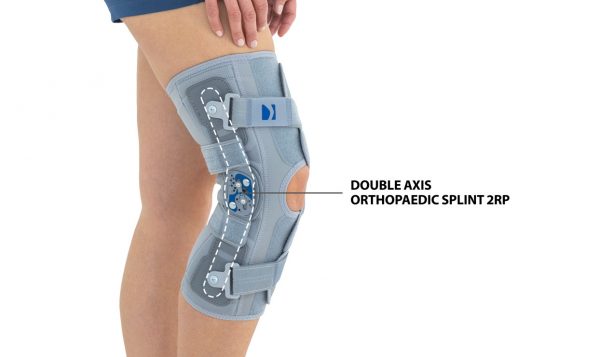 Purpose of use
ATTACK 2RA brace should be applied in cases of:
knee dislocation,
knee twist and sprain,
side instability of the knee joint,
knee ligaments injures – especially MCL and ACL injury,
knee ligaments reconstruction,
other surgeries (orthopedic),
excellent prophylaxis in sport.
It is possible to use a thinner pad under the drop lock.
Sizes
Size
Knee circumference
How to measure
S
30-34 cm
(11,8″-13,4″)
M
34-38 cm
(13,6″-15″)
L
38-42 cm
(15,2″-16,5″)
XL
42-46 cm
(16,7″-18,1″)
XXL
46-50 cm
(18,3″-19,7″)
Total length of product: 41 cm (16,1″)
Left/right side available.
Setting up

Gallery
Technology
MATERIALS
Active3D™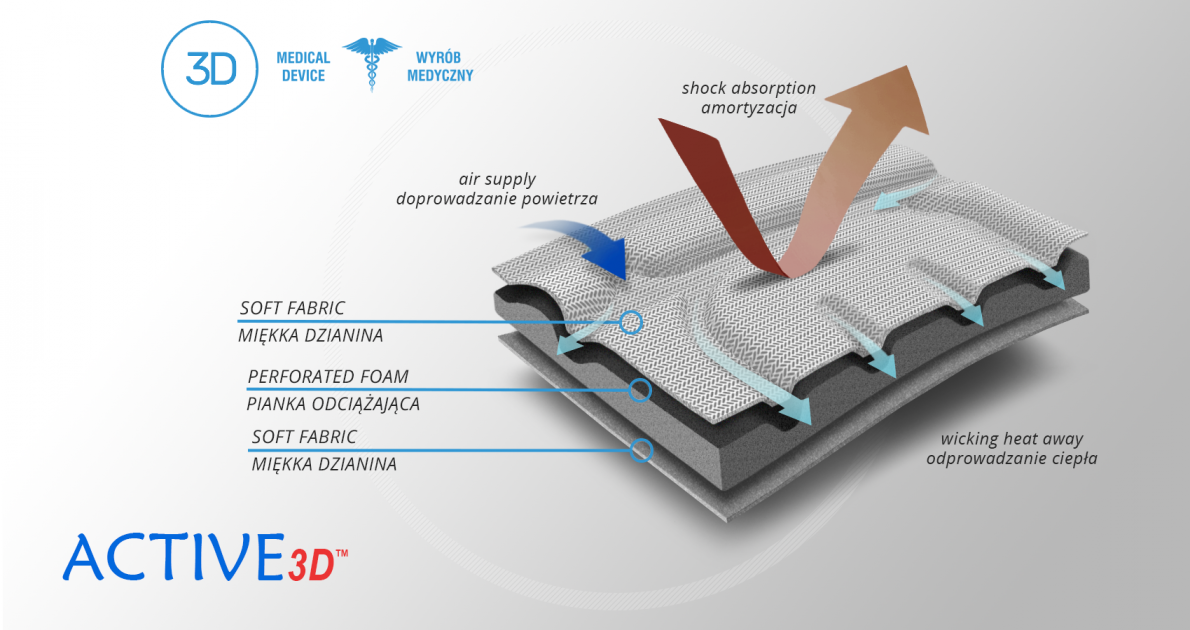 Active3D™ is thermoformed fabric made of special foamed, cell-closed designed material. It reduces the pressure on the body or any abrasions made by orthopaedic stays and aluminum splints. It is fully waterproof fabric and does not absorb sweat. It's easy to clean. Due to its features, the fabric is an excellent product for making medical orthopaedic braces and orthoses. ACTIVE 3D™ has various external self-gripping layers. Our material has special, thermoformed properties and may be shaped according to the functional goals of the final braces.
ProFit™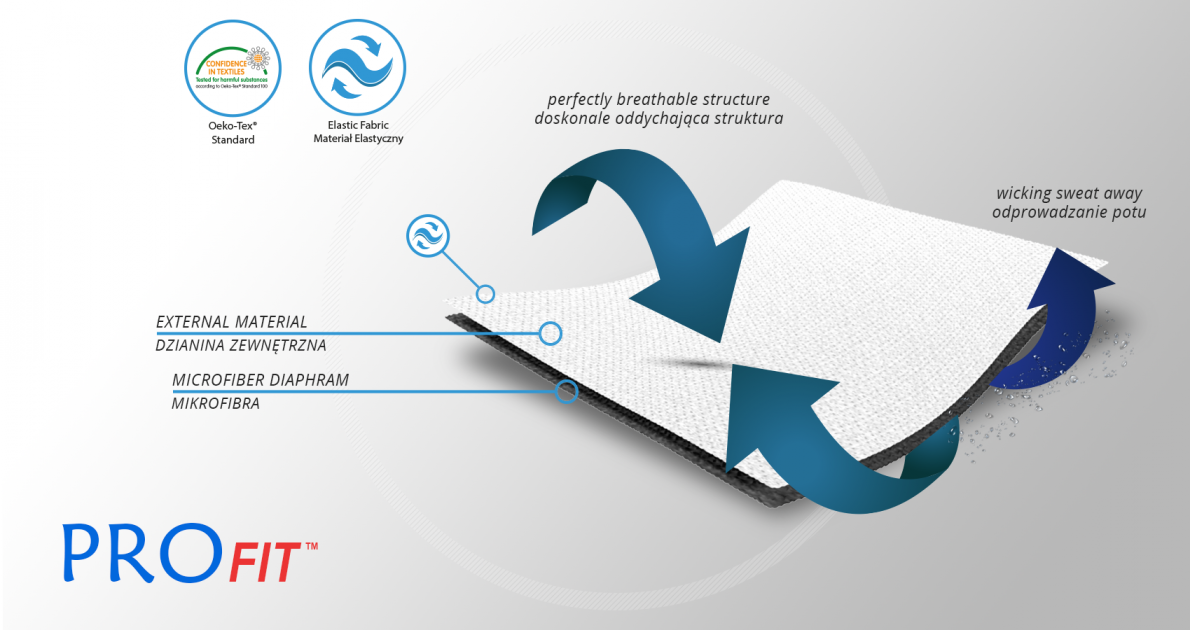 ProFit™ is a double-layer fabric that is elastic in all directions and fits to limb precisely. The external side is made of spandex providing excellent compression and absorbs muscle shocks in physical activity. The internal side consists of microfibre, cotton and elastane what makes it skin-friendly, breathable and provides velvet softness. ProFit™ is friendly and neutral for the skin and has Oeko-Tex Standard 100 certificate. In some products this material can have an internal elastic cotton layer.
STIFFENINGS
Double axis splint 2RP
Double axis splint 2RP is the orthopaedic splint that reflects anatomic knee movement while flexion. The drop locks do not change their position relative to the axis of a knee joint. 2RP splints are reinforced polycentric splints, equipped with an articulated mechanism, the main element of which are sliders moving on parabolic tracks. These type of splints is primarily used in knee braces, where strong lateral stabilization of the knee joint and precise regulation of its mobility are essential. The arms of the splint are made of high-quality aluminum alloy, hot-coated with a durable powder coating, what makes them very light. Moreover, their surface is resistant to patient's sweat and salt contained in it. The drop locks are made of very durable and strong acid-resistant steel in which a special hole system with threads were made. The splints are waterproof and can be used in wet and humid environments.
The splint is equipped with the hyperextension knee lock and has following angles of joint flexion: free joint, 10, 30 ,40, 60, 75, 90 degrees and the following angles of joint extension: 10, 20, 30, 40 degrees. The ROM adjustment is made with a special, hardened screws placed into threaded holes marked with a specific angle value we want to lock. In this kind of splint, you can lock not only the angles of flexion and extension of a knee joint, but also the desired range of knee joint movement. Each brace equipped with 2RP splint comes with a free Allen key for these settings. This method of adjusting drop locks in orthopedic splints prevents from their setting by unauthorized persons who do not have a key. The bottom part of the drop lock has an oval shape that allows you to attach a soft anatomic pad made in 3D technology that separates drop lock from the knee. All movable elements of the splints move on galvanized steel rivets and in order to prevent them from seizing, special Teflon sliders were used in these places. Such a construction ensures their maintenance-free operation.
ATTENTION: If the brace is equipped with two side splints, the adjustment should always be made separately on each of the splints, setting the range of motion at the same angle of flexion, extension or lock. Failure to comply with this role will be resulted in the loss of the product warranty.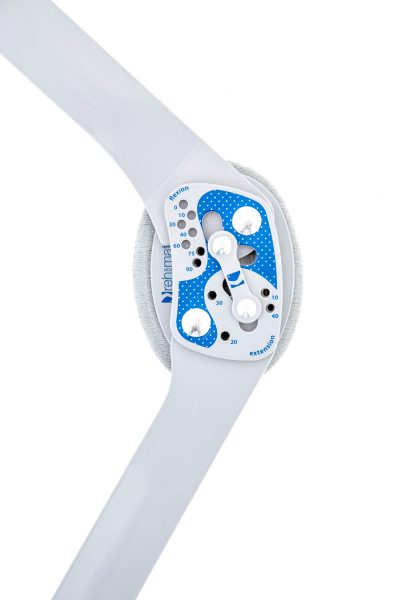 PADDINGS
2D supports
2D supports are, apart from 3D supports, the second type of supports used in the production of orthoses. They are made of various types of relieving foams and have very different shapes. The special feature of these pelottes is that, unlike the 3D pelottes, they are not independent parts of the orthosis, but only their parts, that must be sewn between the materials from which the orthosis is made to work properly. These pads have an anatomical shape and are made of comfortable foam with proper hardness and elasticity, which guarantees the proper therapeutic effect.
3D supports
3D relief supports are independent technical solutions to relieve the rigid elements of a given orthosis. These elements are made of supporting foams or EVA foam. These foams are connected with various types of skin-friendly materials and materials with an adhesive function. These pads have the appropriate shape and color adapted to the type of orthosis. They relieve both metal elements of orthoses, such as splints, stays, underwires and orthopedic drop locks, as well as other elements that should not come into direct contact with the patient's skin. These pads have an anatomical shape and are made of comfortable foam with proper hardness and elasticity, guaranteeing the proper therapeutic effect.
Setting up
Downloads
Accessories
ACCESSORIES / PRODUCTS TO BE USED WITH
ON OUR WEBSITE WE PRESENT MEDICAL DEVICES.
USE THEM ACCORDING TO THE INSTRUCTIONS FOR USE OR LABEL.


Class I medical device in accordance with Regulation (EU) 2017/745 of the European Parliament and of the Council of 5 April 2017. on medical devices.
MANUFACTURER / ADVERTISING ENTITY: REH4MAT SŁAWOMIR WROŃSKI