Home
» Technological systems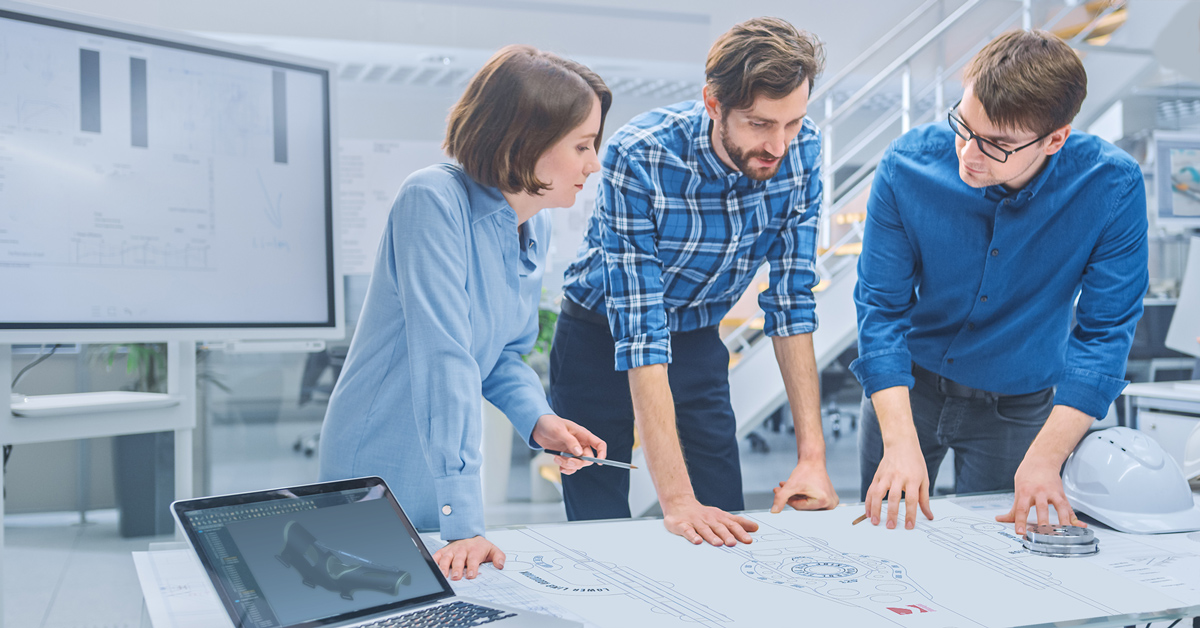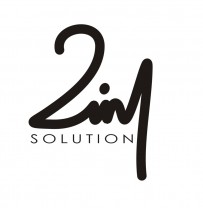 2in1 SOLUTION is another innovative solution that is aimed at perfect fitting of REH4MAT braces to different patients' needs. It is common knowledge that our main idea is to provide comfort and stabilization to the knee joint and ensure the most easy way of using our braces. That is why, work of our technologists has already ended with the real success! They have designed 2in1 SOLUTION and used it in some of our knee stabilizers. 2in1 SOLUTION is a unique project that connects both open knee brace function (it's easy to putting on) and closed brace function (very good patella and knee stabilization). To ensure such a great stabilization the braces was equipped with anatomic-shaped patella donut). An additional advantage of 2in1 SOLUTION is an unrepeatable design - open popliteal fossa, what improves comfort of use. Such a solution allows skin for breathing and as a result the braces are wearing in a free and effortless way.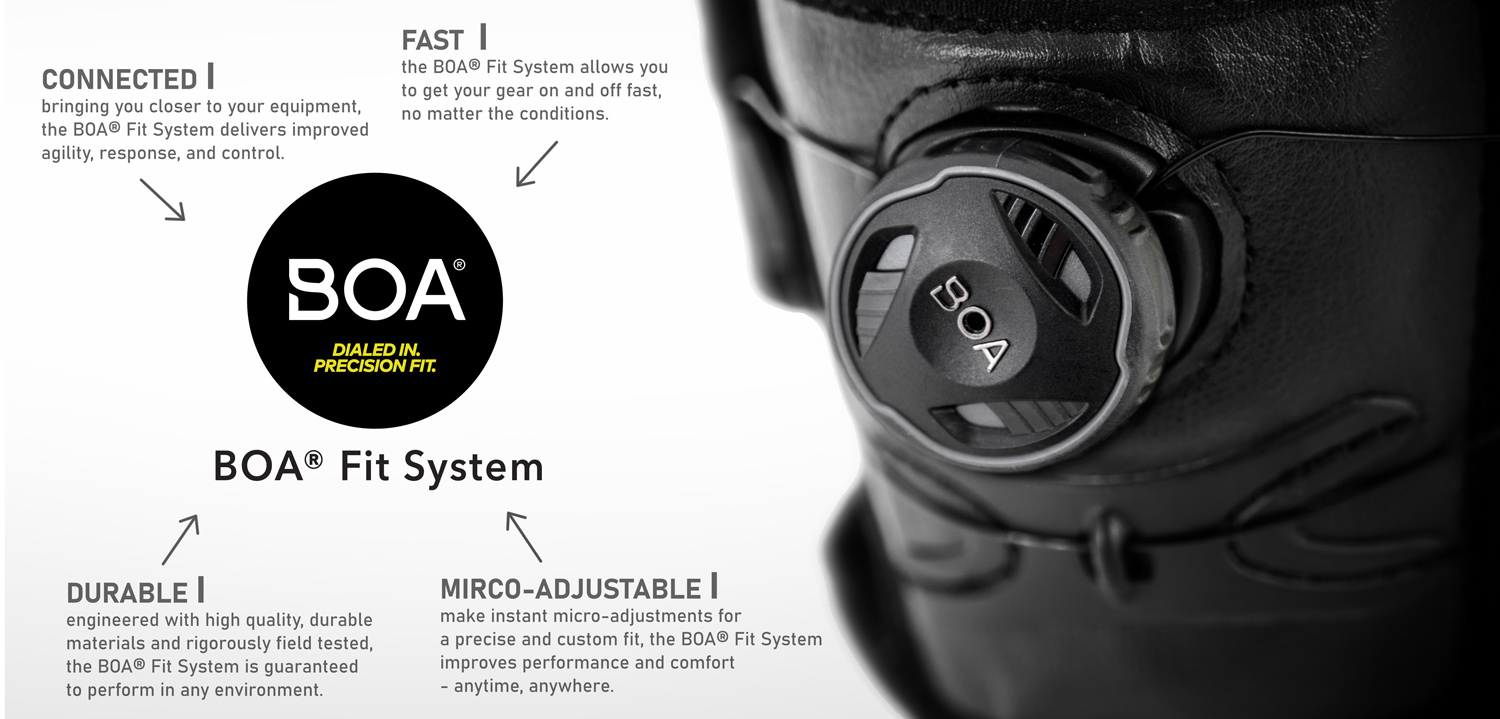 DIAL IN TO FAST, EFFORTLESS, PRECISION FIT. Delivering fit solutions purpose-built for performance, the BOA® Fit System is integrated in products across snow sports, cycling, hiking/trekking, golf, running, court sports, workwear, and medical bracing. The BOA® Fit System is engineered with high quality, durable materials that are rigorously field-tested for a micro-adjustable connection that's built to perform. Each unique configuration is engineered for power without compromising precision in order to deliver a seamless connection between equipment and body. BOA®'s dial and laces are guaranteed for the lifetime of the product on which they are integrated.  



CALIPER BUCKLE– it's the special very efficient system of closure. The system consist of elastic ladder strap and metal caliper buckle with a clever ratcheting system. This system is very easy to use and there is enough to raise the cocking lever. The caliper buckle system is used for producing the orthopedic devices, required precise and strong compression. This system of closure is equipped with release lever that turns the compression immediately off. This fast 'compression-release' function is very useful in case of too strong compression, resulting in breathing problems of patient.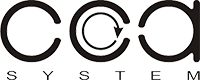 Dial CCA Compression System was designed to use it in the snowboard shoes, because ordinary shoelace was too weak in extreme using. Typical shoestring sprang and snowboard shoes wasn't casing construction what could allow using the steel fastening.
Steel wire and polyamide grommets allow to use steel fastening. Later, this system was used in other sport shoes such as: professional shoes for cycling or running.
In orthopaedic field the compression system was adapted early and it's used in e.g. ankle, wrist or back braces. The system is characterized by firm fastening that is non-elastic, easy and secure. There is impossible to loose (only in case of damage) it what guarantees the best stabilization.
Our CCA System provides different levels of compression. It's based on differential polyamide grommets , steel wires covered by plastic and knobs. The additional equipment is the special element that is easy to attach what allows to modify device's shape or circumference.
The CCA System is the compression solution so you can use it only after putting the brace on the body.

Press-slide system is the another technological newness in our offer that we would like to introduce to You with a great pleasure. The adjuster of the length of splint Press-slide is the element of orthopaedic braces, designed especially according to the innovative rule – MiniMax (minimum choice, maximum effect). That is why, orthopaedic devices equipped with Press-slide system may be characterized by small dimensions, very low weight and significant ergonomics of usage. What is more, the system was engineered to facilitate the extension or the shortening of the splint to the patient in the most easy and safe way. Press-slide was made of special kind of plastic strengthened by fiberglass and thanks to that solution its durability is much more noticeable than in case of aluminium. Adjustment of splints is very easy – you just need to press the special button and ajustd the splint so that it would be fully comfortable for you. To make that activity easier, on the surface of the lower limb splints we placed the centimeter scale that defines the distance between knee joint and the end of thigh splint and shin splint. Regarding upper limb braces, we placed the scale that simplifies the repeatable splint adjustment.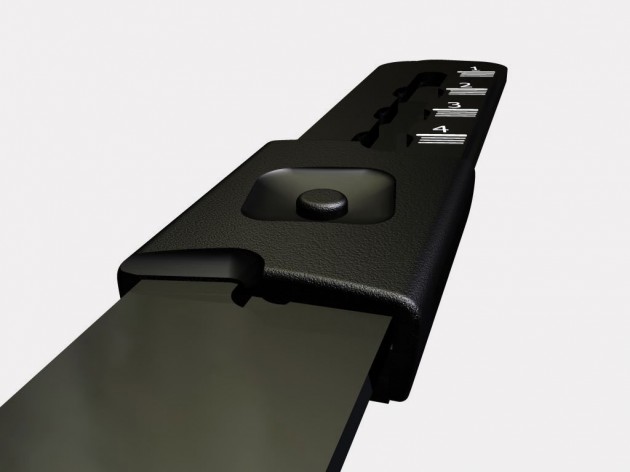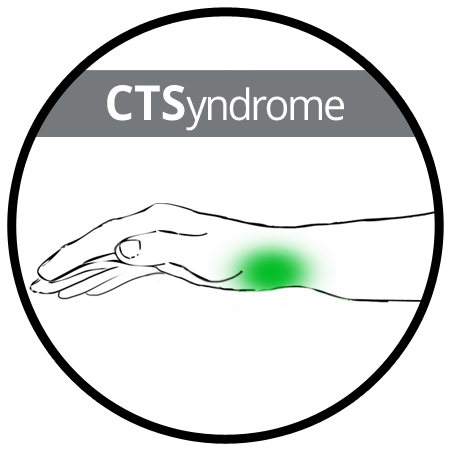 Carpal tunnel syndrome is the most common entrapment neuropathy encountered in clinical practice. It is caused by compression of the median nerve as it passed through the carpal canal at the wrist. The most common causes of compression of the median nerve at this location include flexor tenosynovitis, rheumatoid arthritis, pregnancy, amyloidosis and poor wrist position. Carpal tunnel syndrome presents as pain, numbness, paresthesias, and associated weakness in the hand and wrist that radiate to the thumb, index finger, middle finger and ring finger.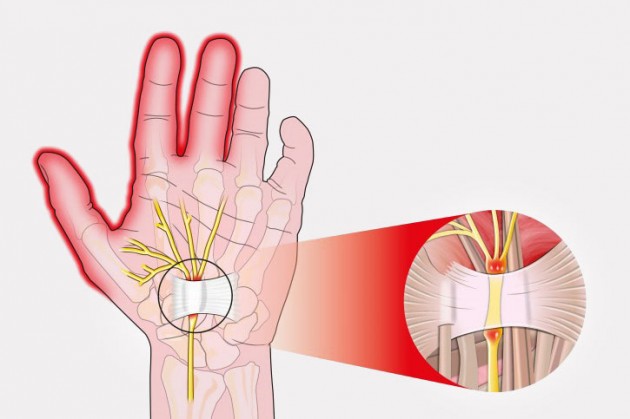 The best treatment for carpal tunnel syndrome is using wrist splint brace. However, many patients aren't aware that ordinary simple wrist splint worsens their carpal tunnel syndrome! Directly compression by splint exacerbates problem and pain. Furthermore, patient without entrapment neuropathy, using the wrist brace due to bones fracture, can suffer from carpal tunnel syndrome after many weeks of immobilization and wrist compression. Because of that, using the special wrist splint brace, reducing the carpal canal pressure is essential. REH4MAT introduced to mostly wrist braces innovative solution CTSyndrome. This is special pad on wrist splint which protects carpal canal against the excessive compression. Due to that fact, electrical impulses in median nerve go freely.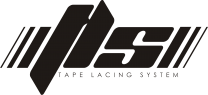 TapeLacing Compression System was created to adjust the best joint support and stabilization. The system allows to adjust different levels of compression according to patient's needs. This adjustment is smooth what provides comfort of use the brace.
The TLS System is a combination of metal grommets, nylon tapes and Velcros. The additional equipment is the special element that is easy to attach what allows to modify device's shape or circumference. You can achieve required compression with a single pull strap. One easy pull securely forms the brace to the patient's torso and provides intra-abdominal compression, reducing the load on intervertebral discs.
TLS System is the compression solution so you can use it only after putting the brace on the body.
ATTENTION: Our TapeLacing Compression System is very effective with big interaction strength so it's necessary to use it with caution.