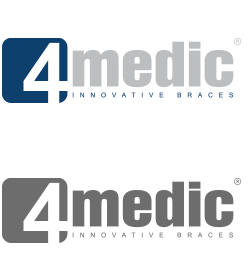 Hip brace

Class I medical device

Double-sided

Durable

Innovative

Latex-free

Recommended by specialists

Universal size

Waterproof
INNOTECH
PELVIC BRACE
Description
The stabilization apparatus is designed to place the foot in middle position and to prevent rotation in the pelvis joint. It is equipped with a sanded aluminum foot rest. Foot and leg are supported by stabilizing belts, in front of the apparatus there is a de-rotation triangle which enables full control of pronation of the lower limb. Apart from protection from rotation, there is also a possibility to adjust the bending of planta thanks to side regulation.
Properties
– EASINESS OF USAGE- the apparatus stabilizes the foot and lower limb, allows for free breathing of the skin, the padding protects the foot from sores.
– COMFORT OF USAGE- it is made of skin-friendly fabrics, does not cause abrasion and absorbs sweat well.
– PERFECT STABILIZATION- additional stabilization: foot-drop prevention and prevention from rotation in the pelvis.
Purpose of use
The device should be used in following cases:
– palsy and paresis of lower limbs
– after orthopedic treatment of lower limb
– in early rehabilitation
– after injuries of lower limbs and during rehabilitation
– during long-term treatment
– after replacement of hip joint
REPLACEMENT ITEMS
– set of straps
– sponge
Sizes
Gallery
Technology
Downloads
Accessories
ACCESSORIES / PRODUCTS TO BE USED WITH


Class I medical device in accordance with Regulation (EU) 2017/745 of the European Parliament and of the Council of 5 April 2017. on medical devices.