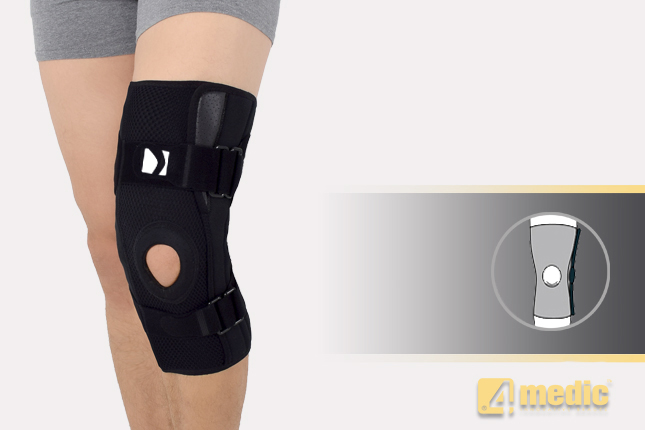 ASYMMETRIC SINGLE SPLINT KNEE BRACE WITH 15° ROM ADJUSTMENT
Product description
Asymmetric single-side knee brace AS-KX-01 is equipped with two orthopaedic stays and one splint with ROM adjustment in every 15°.
The brace is profiled for right or left leg.

The brace is made of innovative ProSix 3D material, which fits to the body and breath precisely. This special construction provides micro-massage of the patient's skin what improves the blood circulation.
On the hinge are special supported pellotes, what allows to distribute forces on the knee and stabilize the joint.
The fastener is padded with special material out, what facilities putting the brace on and limits the sliding.
The device holds two circumferential straps in the frontal and rear side – you can use only frontal straps or, if you need better stabilization, both.
Inside is silicone pellote, which protects knee joint during the correction. In the external side are two orthopaedic stays which provide better stabilization.
The splint allows to adjust the ROM in every 15°.
What is more, the splint is rimmed with material what protects knees against the scrapes.
AS-KX-01 holds the lateral open pocket where you can hide the splint. The splint is made of sanded aluminium, durable cover which what makes splints neutral to the influence of sweat and salt.
The brace is created to protect valgus or varus knee.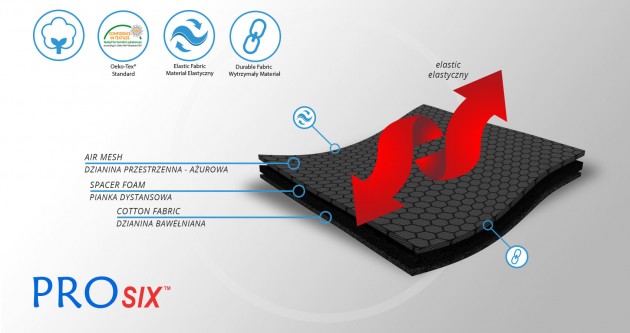 Purpose of use
AS-KX-01 brace should be applied in cases of:
varsus or valgus knee,
osteoarthritis (OA),
knee instability caused by injury or neurological conditions,
after injuries (e.g. LCL, MCL or ACL strains),
the muscle insertions injuries,
in rheumatoid diseases,
prophylactically in sport.
Available sizes
Size
Knee circumference
How to measure
S
30-34 cm
(11,8″-13,4″)
M
34,5-38 cm
(13,6″-15″)
L
38,5-42 cm
(15,2″-16,5″)
XL
42,5-46 cm
(16,7″-18,1″)
XXL
46,5-50 cm
(18,3″-19,7″)
Left/right side available.
Setting up

Downloads

Medical products class 1 – conforming the directive of the Board (93/42/EEC) concerning medical products. Producer of orthopedic and medical products, firm REH4MAT issued appropriate EC declaration of conformity.