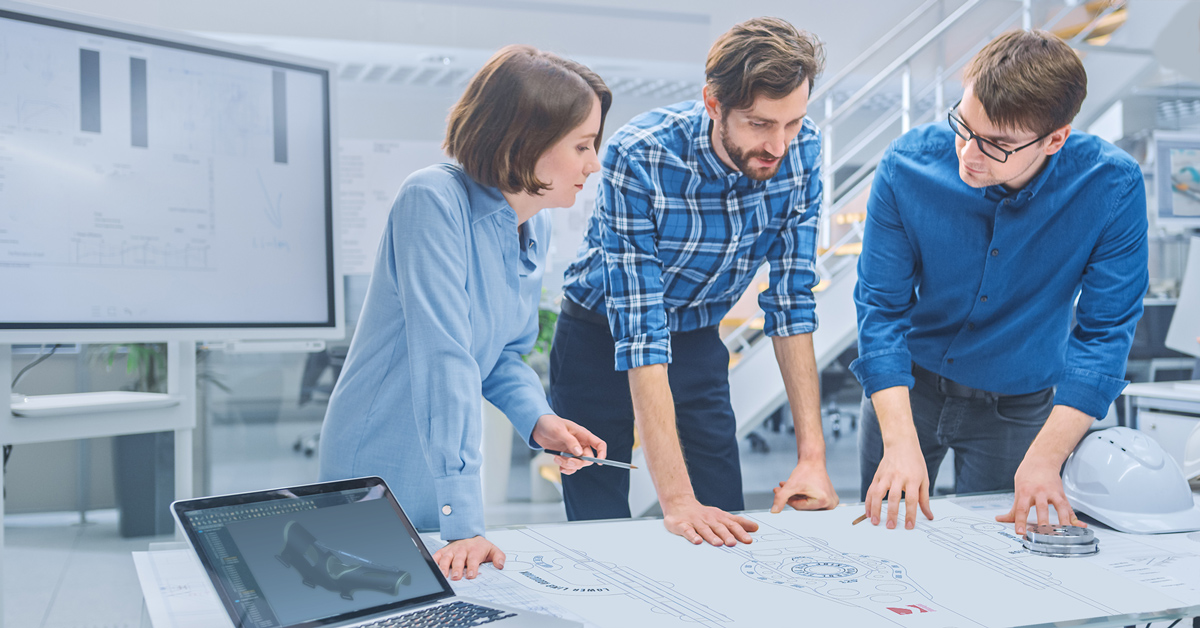 Double axis splint 2RP is the orthopaedic splint that reflects anatomic knee movement while flexion. The drop locks do not change their position relative to the axis of a knee joint. 2RP splints are reinforced polycentric splints, equipped with an articulated mechanism, the main element of which are sliders moving... Read more »
Leaf spring hinges are made of high quality alloy of metal and plastic. This construction provides anatomic knee motion with excellent lateral knee stabilization. Read more »
Single axis splint 1RP is designed to work in very heavy conditions and allows for transfer loads. This type of splint is primarily used in knee orthoses, where strong lateral stabilization of the knee joint and precise regulation of its mobility are essential. They are used in orthopaedic braces that were designed... Read more »
Splints (1) - single axis orthopaedic splints, used mainly in all types of knee braces. They provide excellent frontal stabilization, maintaining the low weight simultaneously. Due to their properties, they are preferred among all groups of patients, especially elderly. Splints are made of high... Read more »
1R splints – single axis orthopedic splints used in all knee joint and upper limb braces, where apart from adjustment of the flection and extension angle, high lateral stabilization of the joint is not required, but important if low weight of the brace. Due to the low weight the splints are successfully used in... Read more »
Splints 1 R (mini) - are 1-axial orthopaedic device, which is mostly in braces, where splints are closed in special sides pockets. It is used also when the brace's low weight is very important. Splints 1 R (mini) are made of high quality aluminium hot covered by special powder surface, what makes them neutral to... Read more »
The orthopaedic splints 1R is the innovative solution with flexion and extension adjustment. The... Read more »
Splints 1RE – single axis orthopedic splints, used mainly in knee joint, upper limb and hip joint braces. The characteristic quality of this splint is, apart from wide range of motion adjustment in every 15 degrees, is also hyperextension adjustment in the secured range of -15 and -30 degrees. The splints are... Read more »
Uniaxial orthopedic splints with adjustable joint mobility and the possibility of complete blocking of movable objects in the range from -10 to 90 degrees. Read more »
Splints [2] – double-axis polycentric splints equipped with rack and pinion, which reflects the anatomic movement of the knee joint. It is made of high quality aluminium alloy, with durable sanded cover, which protects the splint from influence of sweat and salt. Splint is equipped with specially shaped silicone... Read more »
Splints 2R – double axis polycentric splints, with rack gear which reflects the anatomic knee movement. Such splints are used in all knee joint braces where apart from angle adjustment lateral joint stabilization is also important. The splints are manufactured with high quality of aluminium alloy with sanded,... Read more »
Orthopedic splints 2R are the strongest and most developed orthopedic splints in the Reh4Mat offer. These biaxial splints are equipped with a ratchet mechanism and a shock absorbing spring. The splints are made of a specially hardened aluminum alloy, additionally secured with a durable powder coating. Thanks to... Read more »
Splints 2RA Precision are a double axis anatomic splints which reflect the knee movement and during performance do... Read more »
Splints [3] – triple-axis polycentric splints equipped with rack and pinion, which reflects the anatomic movement of the knee joint. Such splints are used in long knee joint braces, in cases where very high lateral stabilization of the joint is required. They are made of high quality aluminium alloy, with durable... Read more »
JOINT FLEX CONTROL hinge is made of low profile, thin aluminum. It is universal orthopaedic product. It is perfect solution in case of hip injuries and after hip replacement and other surgeries. The hinge offers smooth hip flexion and extension adjustment and controls hip abduction and adduction in range between 0... Read more »
SAFE HIP SPLINT - it is a light, universal and very strong orthopedic splint designed for hip joint orthoses. The splint is perfect for use after hip surgery, it controls both the angle of hip flexion and abduction of the lower limb. The splint is made of a very strong aluminum alloy and high-quality steel, which... Read more »
System 2RA-ACL Precision makes it possible to control multidimensional movement of knee joint. This system consists of two splints 2RA and under-knee belts thanks to which femoral and tibial epiphysis do not excessively shift to each other in sagittal plane. It may appear in case of anterior cruciate ligament (ACL)... Read more »
Aluminum stays are made of a special aluminum alloy that guarantees proper stiffness with minimal weight. They have rounded ends to prevent the damage of the product and come in various widths and thicknesses. The level of stabilization of the orthopedic device is defined by proper selection of the width and... Read more »
The aluminum frame consists of a steel base and soft aluminum sheets that can be easily shaped. The frame consists of a hand part with a thumb stabilizer and a part of the forearm. The set is not painted as it is intended for installation between two layers of foam. The skeleton is delivered to the patient in a... Read more »
The hip frame is made of soft aluminum sheet connected to the arm stabilizer. The hip basket of the frame is equipped with a circumferential belt positioning the product on the patient's body, and the arm stabilizer is equipped with a splint that allows you to set the level of rotation of the upper limb in relation... Read more »
The aluminum insert is made of soft plastic aluminum, which is designed to be sewn into the soft part of the orthosis. The element is very susceptible to mechanical shaping without the use of tools, thanks to which it perfectly stabilizes the appropriate parts of the orthosis.
The spine frame is made of a special aluminum alloy and anatomically shaped to the shape of the spine. The product has an anatomical shape, holes on the spine and rotary buckles that allow for fastening with the frame of the fastening belts. The frame is covered with a durable powder coating, resistant to sweat and... Read more »
The chest stabilizer is used in the most technologically advanced TLSO high orthopedic products as an element of the spine stabilizer. The product consists of a pubic support made of ABS, connected to an aluminum frame with adjustable length and a chest support. The pubic pad is mounted in the pocket of the front... Read more »
The elevation support with angular adjustment is used in upper limb orthoses to adjust the limb abduction angle from the body. In order to reduce weight, the detail is made of aluminum and protected with powder paint. The support has velcro elements that allow it to be quickly attached to the orthosis after washing... Read more »
The frame torso stabilizer is a very innovative design that consists of several stabilizing elements combined into one whole product. This set consists of a spine stabilizer combined with a hip basket and pads. All these elements are adjustable in length, height and width, which allows for precise adjustment of the... Read more »
The knee element with a tensioner is made of a specially shaped and galvanized thin steel tube, to which a tensioner and a knee band are attached. The tensioner has also been galvanized and consists of two clamps and a set of specially selected and designed long-stroke tension parts.
Orthopedic stays are made of special spring steel, covered with a plastic coating and have rounded and protected ends. They can come in various widths and thicknesses as well as different hardness. They can be pre-shaped or flat. They work in one direction and adapt to the shape of the body while stabilizing the... Read more »
These are splints and orthopedic stays of various thickness and width, which are made of various types of aluminum alloys. All these splints and stays, before mounting to a given orthosis, have been pre-profiled, which allows for fitting the product to the body of a specific patient. However, for the correct... Read more »
The set consists of two elastic supports made of ABS, to which regulators for the spine splints are attached, two spine splints with adjustment holes and rotary buckles for attaching stabilizing belts. The spine splints are made of a special aluminum alloy which has been additionally covered with a durable powder... Read more »
Thumb stiffening made of spring wire.
Our orthopedic spiral boning is a thin wire, coiled into a spring and flattened. We use boning of various widths and wire thicknesses, which determines the strength of their stabilization. Each spiral boning has two specially profiled fittings to prevent damage of the orthosis. They are galvanically protected... Read more »
The abdominal pad of the orthopedic spine brace is made of ABS. It has an anatomical shape with rounded edges and special longitudinal cuts, thanks to which it is very easy to shape in the horizontal axis and maintains high stiffness in the vertical axis. Such a structure allows the orthosis to easily adjust to the... Read more »
The orthosis insert is made of ABS and is available in many sizes, in right and left version. Thanks to the stiffness of the insole, the foot is lifted on the sole of the entire surface. The profiled back shell is made of a polyethylene, it easily adjusts to the shape of the limb and stiffens the orthosis in the... Read more »
The ankle support is made of ABS material. It has an anatomical shape and longitudinal cuts, thanks to which it is very easy to shape in the horizontal axis and maintains high stiffness in the vertical axis. Such a construction allows the ankle brace to easily adjust to the shape of the lower leg, and thanks to the... Read more »
Hip supports are made of ABS material. Their purpose is to effectively relieve the compression straps in the pelvic brace. Thanks to them, the high impact force of the belts on the patient's body is distributed over a much larger area, so that the local pressure on the body is much smaller. The pads have... Read more »
Low - LSO support and high - TLSO support are made of ABS. The pads are soft, they easily adapt to the body, stiffening the appropriate section of the spine. They are available in several sizes and are used in orthopedic products as their main stiffening element. The ABS supports have a smooth system of shaping... Read more »
Low and high lumbar supports are made of polyethylene injection technology. The supports are embossed in the shape of the vertebrae of the spine, thanks to which it does not press on the spine, but relieves the back muscles. The product is equipped with the manufacturer's logo and a path for the seam. They... Read more »
Orthopedic stays available in various width, thickness and shapes are cut from ABS boards. Their role is not to stiffen the orthosis in order to support a joint or other part of the body, but to prevent wrinkling and uncontrolled movement of the fabrics of the orthosis./p> Read more »
They come in various widths and thicknesses, are made of various types of plastics, such as polyamide, ABS or acrylic, and these features determine their stiffness. Thanks to their design, they are resistant to water, moisture and sweat. Products equipped with them can be washed without having to remove them from... Read more »
Stiffeners made of a thin ABS plate are very light and protect the correct shape of the brace, but do not stiffen individual parts of the patient's body. The brace has the correct circumferential shape, but does not have the compensating and stiffening function of the protected joints and other protected parts... Read more »
The stiffening elements for the BOA corset for the scoliosis treatment are designed and made of ABS. The other elements of the BOA Fit System are attached to these ABS stiffeners. The structure of the stiffeners is very strong longitudinally - they do not stretch under the action of the longitudinal forces, but... Read more »
Anatomical ankle shells are made by injection of ABS material. The shells come in various sizes and are available as stiffeners for the right and left limb, as well as internal and external stiffeners. They are used to construct various types of ankle orthoses. Braces containing these shells are highly effective in... Read more »
Finger splints are the kind of simple orthoses that support the metacarpophalangeal joints (MCP). The splint is made of ABS and pre-shaped to fit to the fingers. Velcro fasteners are installed on the splint, to which the elastic circumferential bands are attached. Read more »
The finger support element of the palm brace consists of injection-molded 'bones' of polyamide and stainless steel. This set has a system of angular adjustment of individual phalanges, thus enabling the desired positioning of the fingers of the hand. This element has been designed so that it can be installed in... Read more »
The foot drop orthosis is available in different sizes for the right and left leg. It consists of a sole insert, a spiral stiffening and a shin pad. It is made of carbon fiber, locally reinforced with Cevlar. Rotary buckles are installed to the shin pad to enable the correct placement of the rear belt. Read more »
The half-insole is made of ABS material and it is an additional element stabilizing the ankle joint and preventing it from twisting. The patient, by burdening the insole, prevents it from moving in the shoe, and thanks to this, strong side straps stabilize the ankle joint and significantly reduce the possibility of... Read more »
Full stiffening of the palm brace is a unique solution made of ABS material. The stiffening is anatomically designed and covers the right and left hands. It has a system of special cutouts for elastic straps that stabilize each finger separately and the wrist. From the bottom of the patient's palm there is a... Read more »
The frame of the patella brace is made of anatomically shaped ABS. Four rotating buckles are installed to the frame, that allow for a perfect fit of the circumferential straps to the limb. The frame can be heated with a heat gun and adjusted individually to each patient. Velcro grippers are glued to the frame from... Read more »
Shoulder shells are anatomic-shaped 3D orthopedic system made of low profile ABS which maintains the shape of user's body. The system consists of external and internal arm shell. The shells are equipped with swivel buckles and cut-outs for circumferential straps. The shells have Velcro fasteners on the inside,... Read more »
The stabilizing elements made of ABS are part of the skeleton system of the HKAFO brace. They have been anatomically shaped and have very wide ranges of adjustment of their width and circumference. They are also equipped with rotary buckles. In addition, the system also includes external and medial orthopedic... Read more »
The stiffening elements of the lower limbs are thermoformed femoral and shin pads, as well as orthopedic splints with a knee drop-lock adjusting the angle of flexion and extension of the joint. They have the ability to fit the length and cutouts for the circumferential straps. Soft 3D relieving pads can be attached... Read more »
The thumb stiffening insert is made of anatomically profiled ABS material. The insert has been designed and made so that it can be installed inside a palm brace. The thumb stiffens the thumb and keeps it abducted. Read more »
The shell of the upper limb is made of an openwork form of two anatomically formed ABS elements connected with an elbow hinge. Rotary buckles are attached to the shell to enable the fitting of the circumferential straps on the limb. It is also equipped with metal elements with adjustable screw that is used to... Read more »
The upper limb stabilization system consists of orthopedic splints with a drop lock regulating the range of motion of the elbow joint and the adjustable hand grip. The splint is equipped with the function of regulating its length. Adjustable forearm and shoulder supports and Velcro straps are attached to the... Read more »
The upper limb stabilization system for children consists of orthopedic splints with a drop lock regulating the range of motion of the elbow joint and the adjustable hand grip. The splint is equipped with the function of regulating its length. Adjustable forearm and shoulder supports and Velcro straps are attached... Read more »